Facebook Messenger allows you to make group video calls from iPhone and iPad: Facebook video conference chat.
Facebook today brings a very interesting famous messaging application for mobile devices  Messenger, users can now make group video calls.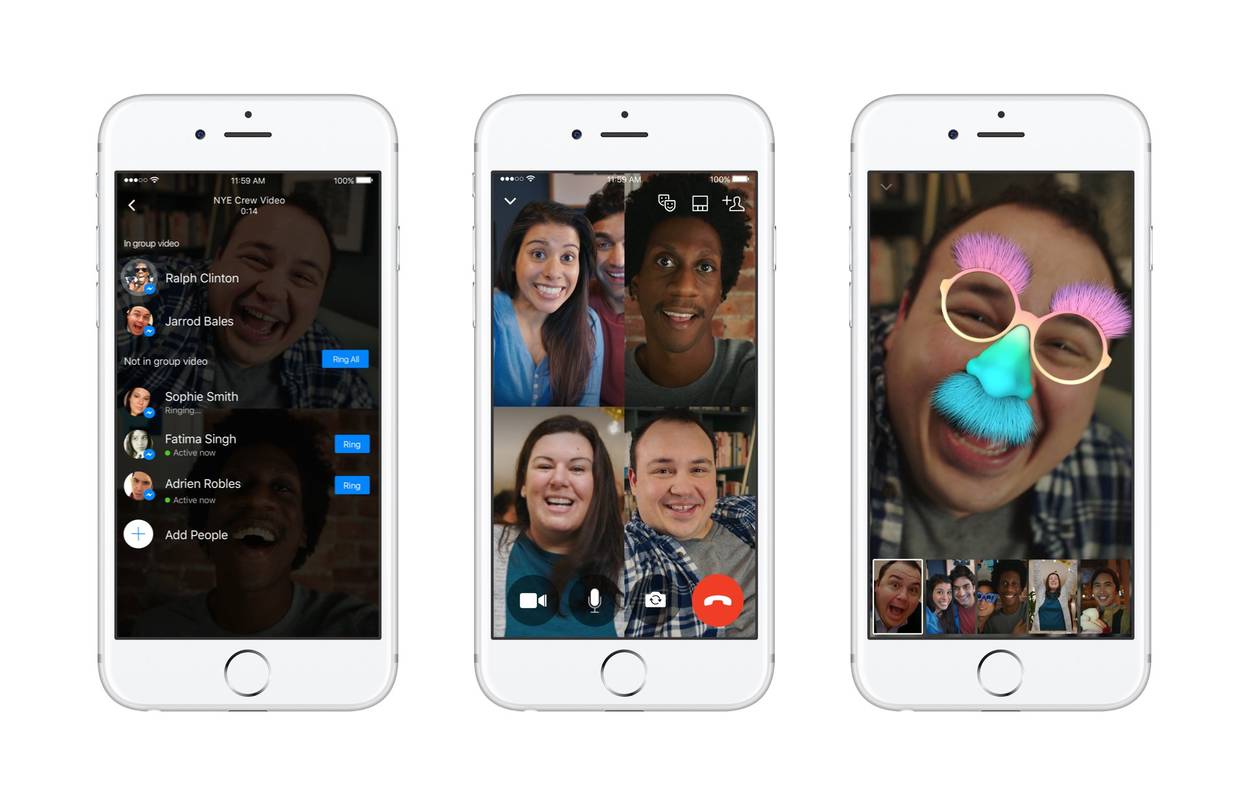 The latest update of the application Facebook Messenger , allows users the ability to make video calls in groups in which they can see each other , up to a maximum of 6 participants, however, if a call is made Audio or group chat can participate up to 50 users at the same time.
Messenger group video calls support up to 6 users
---
As expected, during video calls all the functions that are available in Messenger as the ability to share text, audio, emoji, GIF, etc.
In addition, this update also incorporates Live Mask. A feature that let add effects in real time video messages.
So far it is not known whether the limitation of group video calling Messenger to a maximum of 6 people is temporary. But, comparing other services like Hangouts, Google 's support this type of group video calls with up to 25 participants. Skype supports up to 10 participants in the Skype case. Possibly this is something that changes soon.
Of course, this feature will increase the number of users of the Facebook Messenger application.
Download Facebook Messenger from the App Store
If you do not have the official application to chat with contacts from Facebook for iPhone and iPad , you can install it via direct download link, the App Store, you'll find below.

Messenger is in the App Store requires iOS 8.0 or later. Compatible with iPhone, iPad and iPod touch. It is available in the following languages: English, French, German, Greek, Hebrew, Hindi, Hungarian, Indonesian, Italian, Japanese, Malay, Dutch, Polish, Portuguese, Romanian, Russian, Swedish, Tagalog, Thai, Turkish, Ukrainian, Vietnamese, Arabic. facebook video conference chat.