Last Update: May 2023
Dual Whatsapp  Account 2023
Dual whatsApp apk latest 2023 edition: Dual SIM Android mobile allowed us to use two numbers in a same mobile. We can use one as personal, another one as business. But, what about messaging apps multi accounting?. Is it possible to use two whatsapp accounts on one phone Dual WhatsApp?. dual whatsapp apk 
How to create a WhatsApp account.
Fortunately yes. You can have two accounts WhatsApp, Facebook, Snapchat and other social networks on the same phone without root. It is not even necessary that phone has two SIM card slots. just enough two phone numbers valid and at least one card is active on the mobile, That's it. Two whatsapp in one phone apk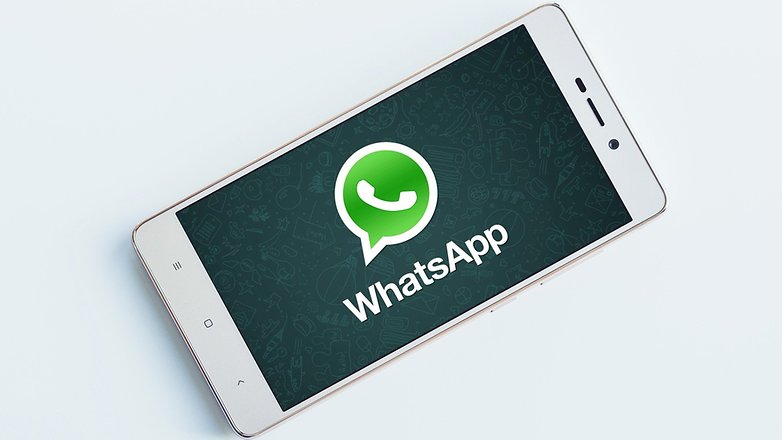 To use this trick there are many apps are available for that. Some as WhatsApp plus, WhatsMapp they are cloned version of official Whatsapp. You can download them through Google search. how to use 2 whatsapp in dual sim phone.
We recommend you that download from Google Play for free and legal any of the app that allow emulate one or more sessions over many of these applications. Two of the best applications to have two numbers on WhatsApp for Android are Disa and Parallel Space. 2 whatsapp in 1 iphone
Two  WhatsApp accounts on One phone with Disa
Disa is a powerful app that unifies in a single environment different services using external plugins. Including one that allows you to have two WhatsApp accounts  on mobile (Dual whatsapp). you can use one account on official whatsapp another one from Disa app. Both with all the usual configuration options and customization. dual whatsapp apk 2016
The process is very simple and show it to you, step by step, in the following video:
Parallel Space: How to run Two WhatsApp accounts
Step 1. The second option is Parallel Space. This app is compatible with most of the Android mobiles ans Tablets. That lets you create new sessions of the same in a really simple way.
Step 2. To enable two WhatsApp accounts on a mobile with Parallel Space simply click the button "+" located at the bottom of the main screen.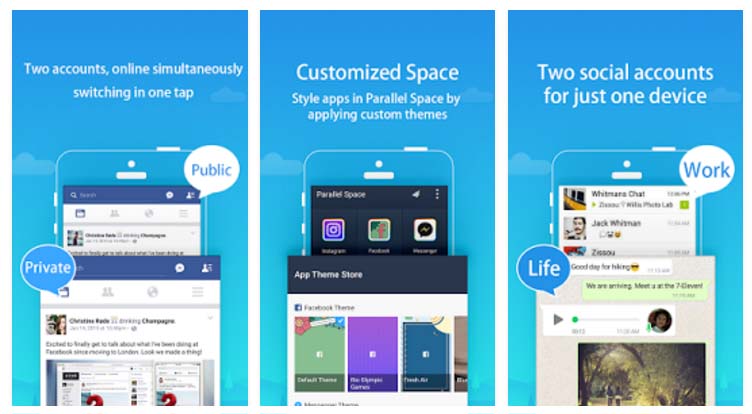 Step 3. Select the app you want to be double. In our case the messaging application now owned by Facebook and perform normal registration and verification of the popular messaging application process.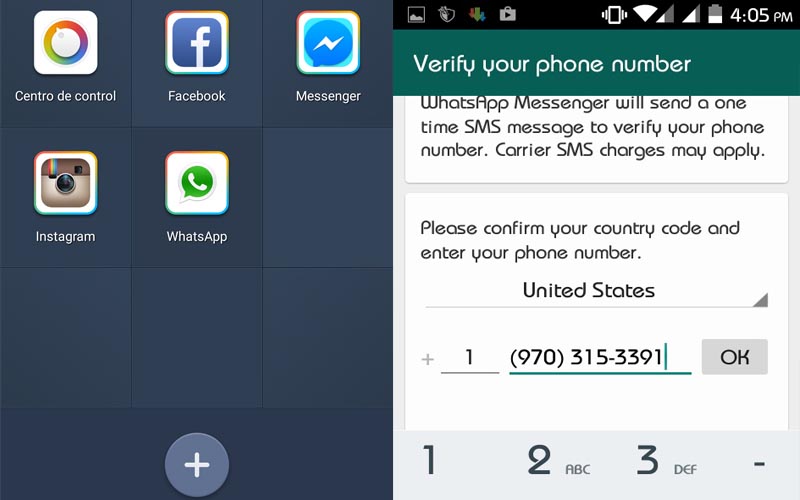 Step 4.  After completing the registration process you can use both accounts simultaneously. one from the official application for Android and the other from Parallel Space. where you can also clone also it supports other commonly used applications such as Facebook or Snapchat .
Parallel Space, the alternative to use Dual WhatsApp accounts at once.
Things you should consider
Now you know that how to put two numbers or accounts on a single phone WhatsApp is important that previously have in mind some considerations.
You have to have two operational and accessible SIM with different numbers. but, only one of them has to be inserted in the mobile.
In order to receive messages from both accounts you need a working mobile data or connected to a WiFi network.
If you are using single SIM phone. The second number must be active while signup to receive Verification code. Then It's no longer mandatory but can still use it normally on another phone.
You can not create another account associated with either of the two numbers in another mobile. If you do it parallel space will log you out. You can not have two WhatsApp accounts in one Android mobile.
This tricks are only compatible with Android phones that meet the installation requirements for both applications.
By using these method you can use two whatsapp account on Android without rooting and free of cost. Don't forget to share this article with your friends .