Last Update: September 2022
"Error installing iTunes" or "Apple Application Support was not found": Windows 10 has encounters some of problems in recent days as the most demanding users have been unearthing problems with Microsoft latest operating system. Including problems in installing the latest version of iTunes for Windows 10.
Why can't i download itunes on my windows 10 laptop?
The affected users have been seeing the many problems that came with Windows 10. Also asking forum support Microsoft or in other communities like Reddit, in an attempt to find a permanent solution to all problems, including the one that happens to iTunes installation.
[Fix] iTunes will not installing on Windows 10
Can't install itunes? According to Redmond Pie, while the installation of iTune users may face errors like "An error occurred during the installation …" or "error 2" or "Apple Application Support was not found".
This has got that report the problems it has generated even saying that is because they are compatible versions of iTunes that were downloaded from their official website. Accordingly, it was determined that this problem can be solved by manually download the latest version as per your OS.
Download the latest version of iTunes for Windows:
As you can see, users must download the right version of iTunes setup package as per the type of Windows 10 you have. You can check your operating system by "Right click" on "Computer" icon then select "properties".
Moreover, it is reported that the version of 64-bit iTunes for old video cards also fixes several issues, such as compatibility with QuickTime, reproduction and interaction with other third – party applications installed on the computer.
Although this version of iTunes does not spawn the best user experience. It works without any problems. In addition, one can try the following steps to install iTunes on Windows:
Install iTunes on windows 10 Step by Step
---
 Step: 1  Make sure you have Administrator permissions on the computer.
 Step: 2 Install the latest version of Microsoft Windows Updates.
 Step: 3  Visit iTunes to download the installer.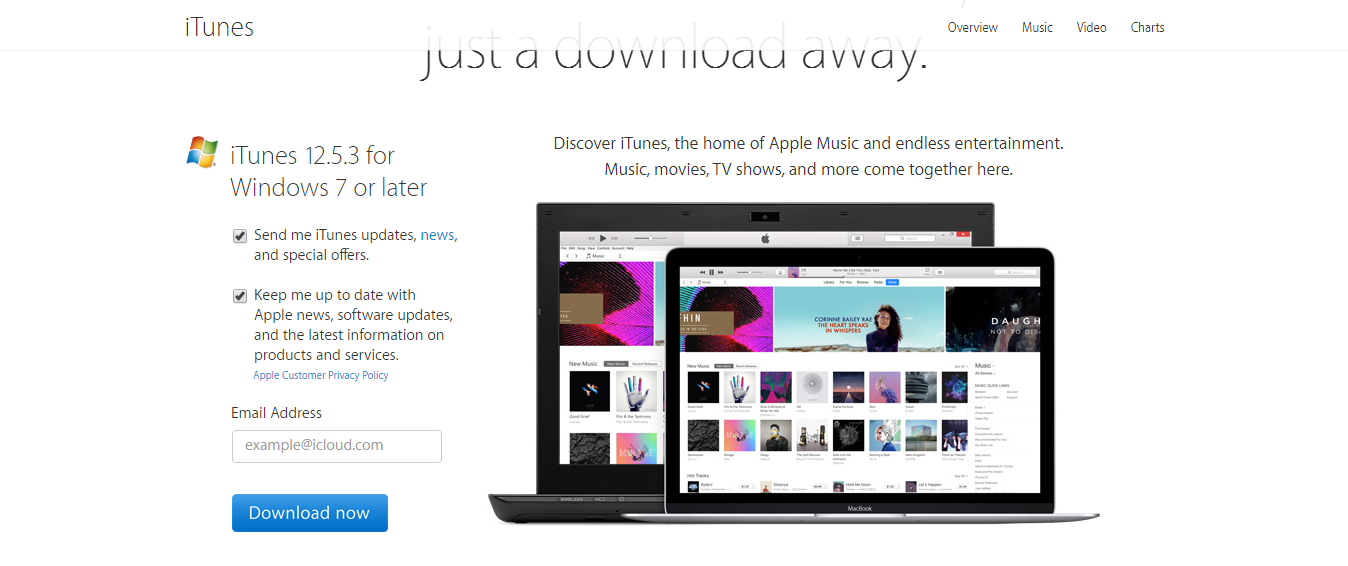 Step: 4  Choose right setup in iTunesSetup or iTunes6464Setup. Once installation finished. After repair, restart the computer and try to use iTunes.
 Step: 5 If iTunes fails to install or repair. Its necessary to remove components from previous installations of iTunes and then install again.
 Step: 6 Disable programs that may be causing conflict temporarily so you can fix this.
 Step: 7 Restart the computer.
 Step: 8  Disabling the antivirus to not interfere with iTunes and reinstall.
I hope this guide will help you to fix itunes won't install on windows 10 and successfully install iTunes on windows 10 both 32 and 64 bit. Thanks for reading.