Last Update: May 2023
Finally Siri is available on Mac, we teach you a trick to activate it by voice. TechinDroid will provide the Guide to activate Siri in Sierra MacOS both Macbook and computer with the voice command "Hey Siri" 

Activate siri on MacOS Sierra.
Apple officially launched for all new innovative update of OS X, this new system now renamed Sierra MacOS to integrate further into the ecosystem iOS thanks to iCloud. enable hey siri on mac.
You may also like:
MacOS Sierra comes with many new features included in the new update. We can point out which is more important and that is what Mac users had long been demanding on Siri. It seems that Apple has at last heard the demands of Its followers. MacOS Sierra brings Siri a much more active than ever send messages, create reminders, search the Internet, configure settings and more, without having to stop what you're doing. hey siri on sierra.
The voice command we use in iOS "Hey Siri" to activate the voice assistant is not yet available in OS Sierra. We need to press the button Siri on our Mac to start using it , which can be tedious And interrupts the job. But, don't be disapoint we bring you the solution How To Activate "Hey Siri" Voice Command in macOS Sierra 10.12.1 & 10.12.0.
Supported devices:
Mac Mini
iMac
Mac Pro
MacBook Air
MacBook Pro
To activate "Hey Siri" on Macos Sierra and computers
---
 Step: 1  We head to Apple menu> System Preferences > Accessibility. Then click on the Keyboard icon.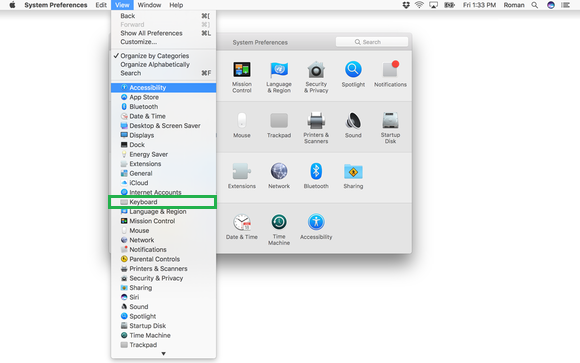 Step: 2  Then click on the Dictation tab. If not opens, click on another tab, then click Dictation again. how to voice activate siri on mac.
 Step: 3  At next Turn on the dictation by click ON option. In addition if you have mutilple microphone devices connected you can change it as per your wish. You can also change the Speach language.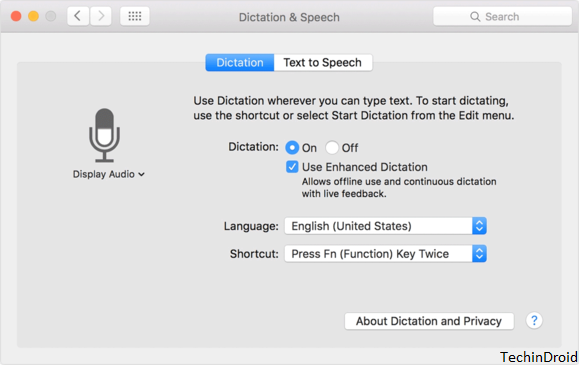 Step: 4  Now click on Show All icon. (the one with the grid of dots) and then click on the Accessibility icon. (You can also selct View in the menu bar and select Accessibility).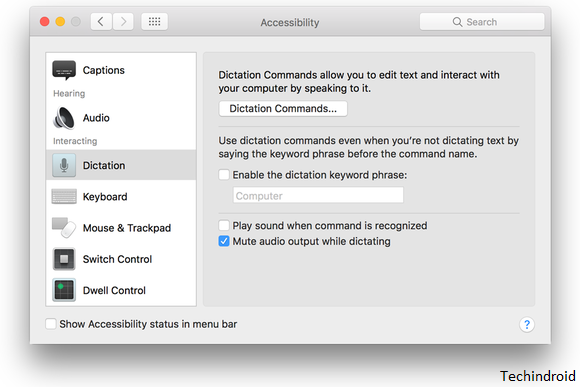 Step: 5  Now check the enable the dictation keyword pharse by selecting on it. Activate siri on MacOS Sierra.
 Step: 6  That's where we write what command will activate Siri (It is recommended to use " Hey Siri") Activate siri on MacOS Sierra
 Step: 7  After this we just click on the "Dictation Commands Button".
 Step: 8  Check the " Enable advanced commands and click on " + " to add your command.
At this point we have to configure the following:
When I say: Siri or the term you want to use.
While using : select " Any application ."
Perform: Select "Open drop menu" and browse the "Applications folder" to find the Siri app.
As you can see with this practical tutorial you can activate your own voice with Siri on your Mac without pause the activity that you may be developing. If you have any doubts watch this video tutorial.
I hope this guide will help youu To Enable Hands-Free "Hey Siri" in macOS Sierra. What do you think? If you have tried it we encourage you to tell us your experience. keyboard shortcut for siri.