Last Update: March 2023
Hello web developers, In this article we have listed the Best forum software to create your own online internet forum on the web. We have compiled this list with free / paid / high performance mobile friendly Best forum softwares 2023. (Based by the experts reviews)
In the web online forums and communities are the part of the network culture. Forums are the important platform for debate and exchange of knowledge. Even today, after the birth of social networks, they are a meeting point for anyone looking for answers to some question on the Internet. best free forum software 2023
Users trust in their search. In the tricks advice and the own experience of the members of their community as much in technological subjects such as culinary or fashion etc… However, creating a forum that works well and meets expectations is taking into account some technical requirements . Already in choosing the most suitable software there are some factors that have to be taken into account.
You may Also like:
These web apps allow to generate a rich dialogue between the users through bulletin boards in which messages are justify and the different threads and themes are discussed. These are the top 8 software solutions to create a forum.
Top 8 Best Forum software 2023 (Free / Paid)
---
VBulletin is the best paid forum software. Its a perfect solution for experienced users who want to create a professional forum with especially powerful software. Its installation is very simple. So that in theory, less experienced users could also start their project with vBulletin.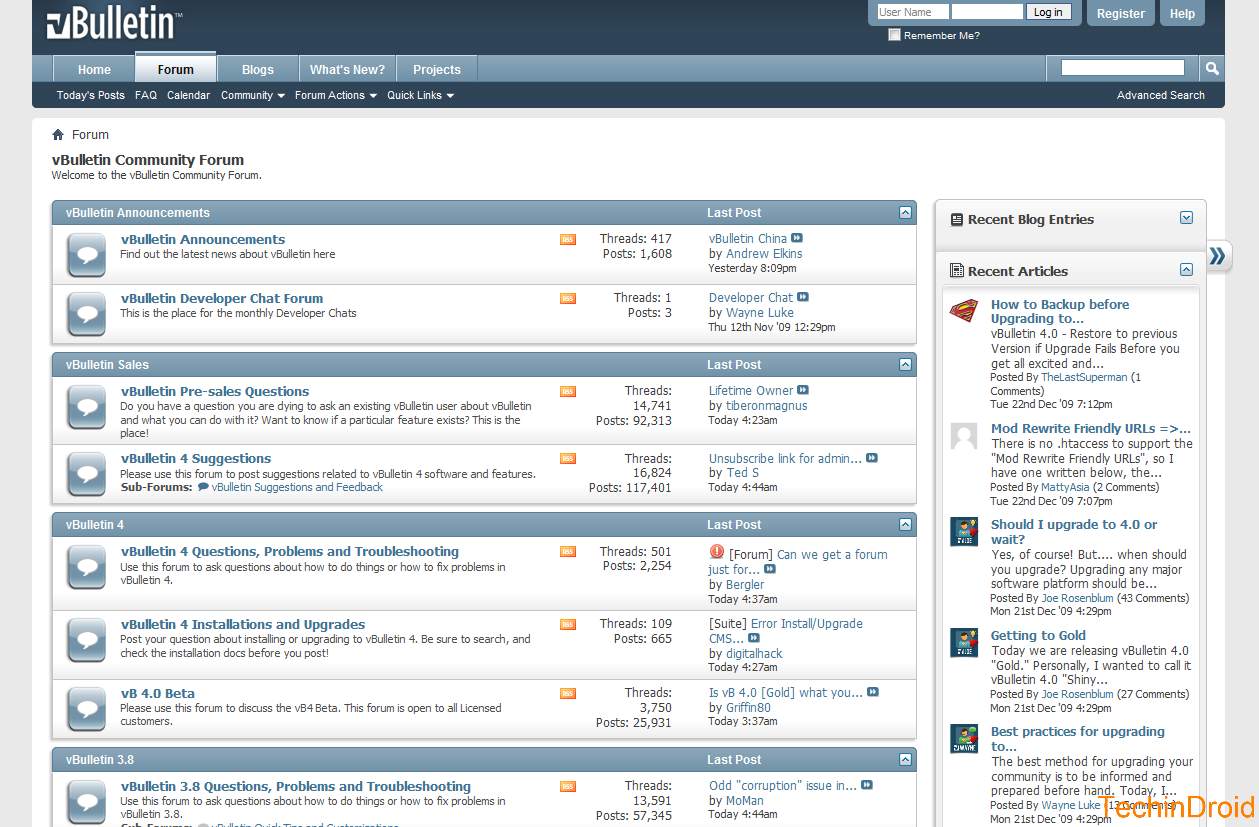 This program lets users to use multitude of extensions and themes to individualize the forum. The high security standards of the developer team behind provide a plus to this software solution, since all extensions have been manually tested before launch. This solution entails. however, many expenses. In addition, the management of the forum itself, can also be managed in the cloud. So that the hosting, maintenance or updates are the responsibility of the provider.
In conclusion:
High capacity solution for professional forums.
High safety standards.
A solution is available for use in the cloud.
System Requirements: PHP 5.4.0 +, MySQL 5.1.5 +
---
The open source software for creating phpBB forums. Thanks to its wide range of functions, a trust worthy alternative to any paid software. There is only one area where it is exceeded and this is the mobile optimization.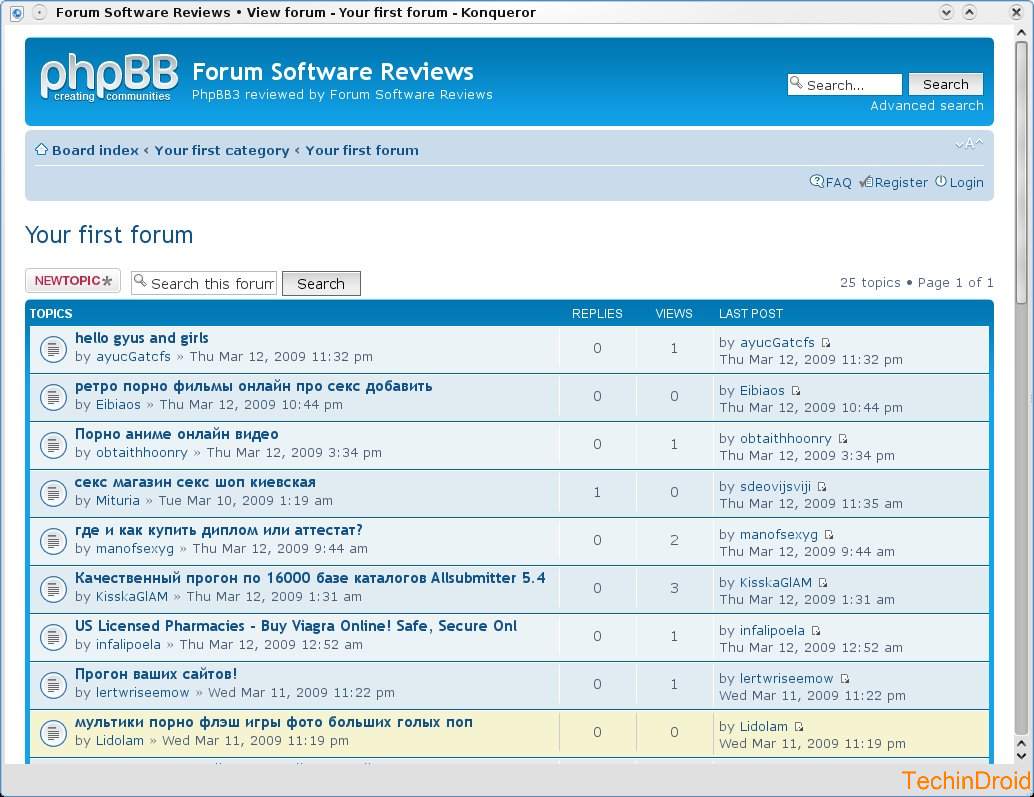 Advantage of PhpBB is a free forum software. Their user interface and the technical support are good. For example, tutorials are very practical aspects of this software, especially for those who are introduced to the world of forums and communities. However, it is also has a attractive option for professional projects, since it has a very detailed rights management and for its good performance. Its perfect for large communities with many users. As in the case of other programs, this software can also be expanded with different plugins.
In short, these are the most remarkable aspects:
Gratuitous.
Very satisfactory management of usage rights.
Good overall performance.
Technical requirements: PHP 5.3.3+, MySQL 3.23 +
---
PlushForums is the perfect solution for businesses, universities or other groups who want a secure hosted forum platform. The design is professional and modern, with nice support for mobile devices. Because the service is hosted, there is no need to install plugins, themes, security updates, etc.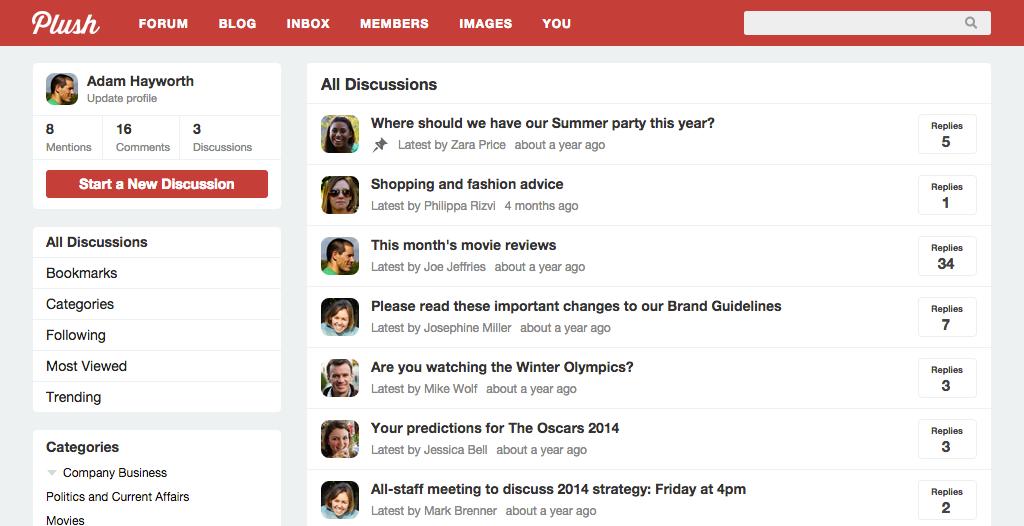 PlushForums is fast and comes with a large range of features. Important features include real-time discussions, blogs, private group conversations, content monetization, spam protection, included SSL support and more.
Its key characteristics are, in summary:
Modern design, easy to use.
Real-time discussions.
Optimized for mobile phones.
Secure solution, no technical knowledge needed.
---
WoltLab Burning Board (WBB) software is a perfect solution for the newbies (beginners). Also can be used as professional cuz of its varied collection of themes and plugins. Beside the great possibilities of personalization, also the security factor, derived from the clear structuring of its functions are simple makes this software a very competent solution.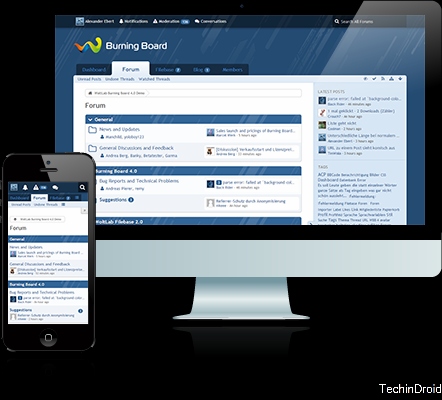 If updates are carried out on a regular basis, the high security is standard guaranteed. In addition, it is also optimized for mobile devices. It is also very practical the integration of social networks, which allows users to access through external pages such as Facebook or Twitter. This software has a comfortable average price with a very satisfactory value for money due to the variety of its functions and the available support. best forum software 2023
Its most outstanding characteristics are, in summary:
Good value for money.
Optimized for mobile terminals.
High safety standards.
Technical requirements: PHP 5.3.2+, MySQL 5.1.17+
---
Another best paid forum solution offered by Invision Power Board. Ideal for forums and large communities and companies, which benefit from a large number of modules that can integrate into their own web pages. Installation of this software quit easy. But, while create forums is only available in English, although there are available language packs that can be downloaded later.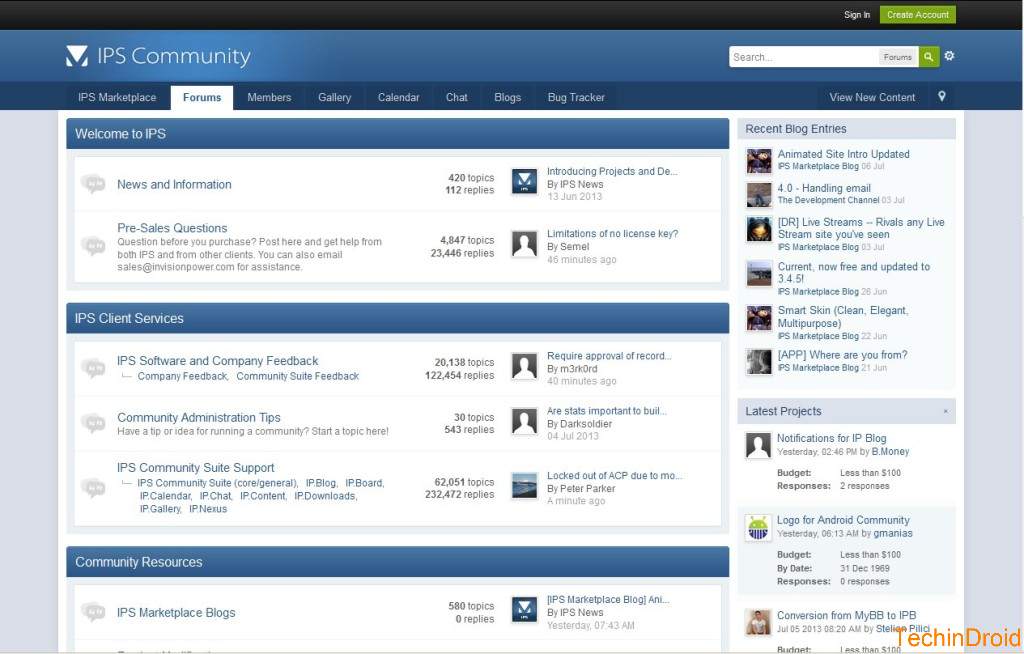 Regarding the visual aspect, you can choose between different designs and the basic structure can be complemented with extensions. For example, you can install a chat function or antispam regulation.
Invision Power Board is the most powerful forum software in our selection and therefore, is in the highest place in terms of price . It is a solution for very extensive and demanding communities and also allows the optimization of the visualization in mobile devices. best forum software 2023
In summary:
High price.
Optimized for mobile devices.
Very powerful.
Technical requirements: PHP 5.4+, MySQL 5.1+
---
Another best free forum software and ideal offer to get started is MyBB , formerly called My Bulletin Board. This open source software offers the advantage of having a great diversity of integrated functions. It has the possibility to extend the basic functions with a multitude of plugins and very intuitive management interface. To this is added good support and a quick reaction when problems arise or vulnerabilities have to be solved in the system. best free forum software wordpress cms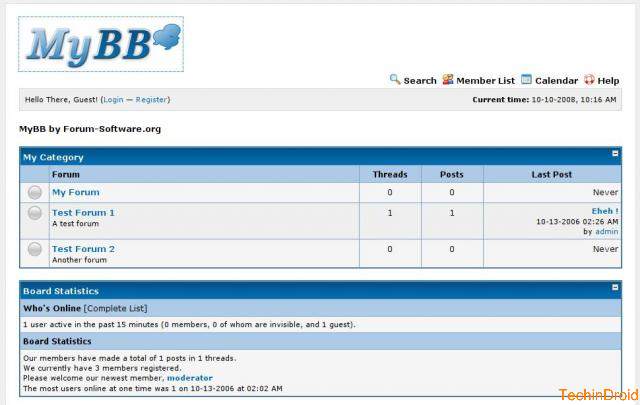 In short, this defines MyBB:
Open source solution.
System of plugins with many possibilities of expansion.
Technical requirements: PHP 5.2 +, MySQL 5.0 +
Comparison of these Top 5 software to create forums:
| | VBulletin | PhpBB | WBB | IP. Board | MyBB |
| --- | --- | --- | --- | --- | --- |
| Price | $$$ | Free | $ | $$ | Free |
| Security | XXX | X | XXX | XX | XX |
| performance | XXX | XX | XX | XXX | X |
| Function Palette | XX | XX | XXX | XXX | X |
Alternatives: 

php forums 2023
---
Vanilla forums is designed for creating forums in PHP and released under GPL v1 multilingual software. One of its main attractions is its ease of integration with virtually any type of website with many content management systems, including WordPress.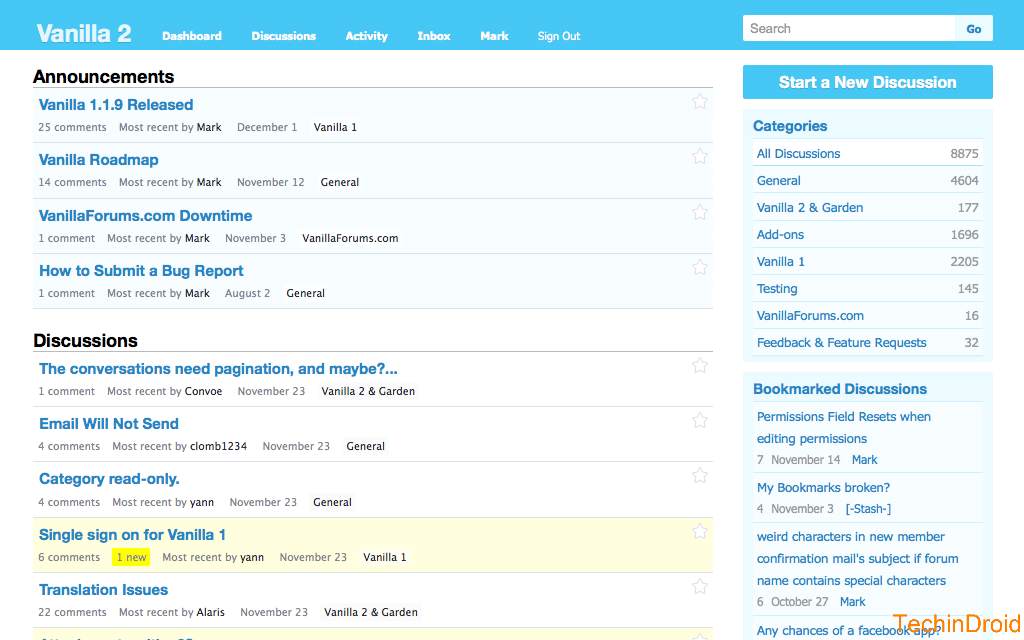 8.

BBPress – (For wordpress)
The best forum system for WordPress. This plugin works by using custom types of posts and the use of advanced taxonomies along with the rest of the code of WordPress. The best option if we are used to working with this content management system. best forum software for php wordpress.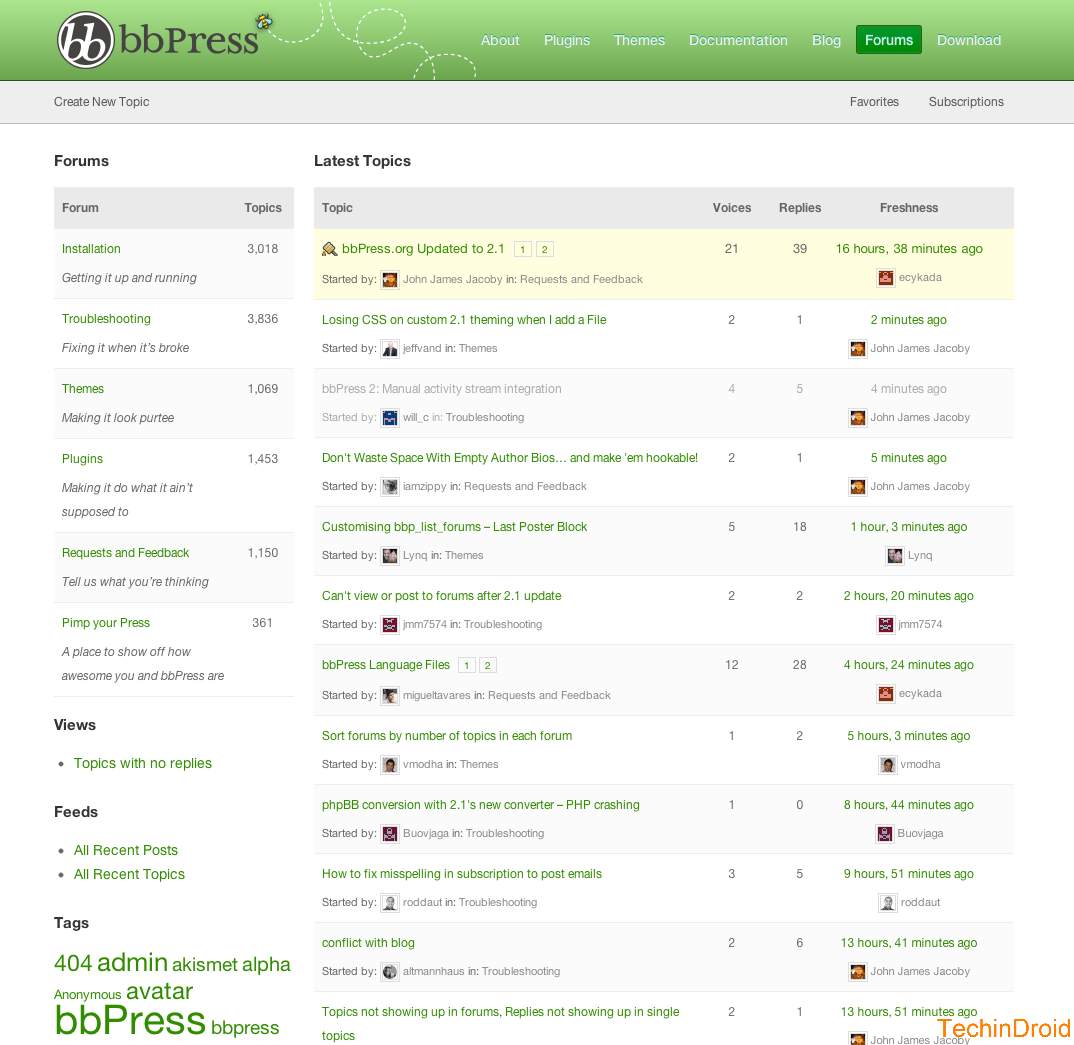 Choose the most suitable software to create forums
To get started in the forum creation phpBB is the best software to create a free forum. Because without a great investment you can create a very neat and competent forum that includes the most important features.
If the demands and the number of members of the community grow, then you may have to opt for a more competent paid solution with more power, such as WBB or VBulletin. The change of software is, as a rule, a simple process that does not cause great problems. Since most suppliers have an integrated system that allows to change programs without loss of data. This is what allows you to move from a free software to a professional when the project is growing and demanding more.
I hope this list Best free and paid forum software 2023  help you with how you can choose forums as per your demands and platforms.