Last Update: September 2023
We'll explain how to sign out of google play store on Android devices when you already have a linked Gmail account and switch to another account (2nd account) without resetting your device.
A question that many Android users ask themselves is How do i sign out of google play store? logout of google play without having to reset their devices. Resetting is something that has 100% effectiveness but it implies having to reinstall all the applications, resetting the settings and other minor inconveniences.
When it comes to logout of other applications, you already know how to do. Simply by going  into the Settings > Application manager in our device and then Clear data of target app, but this won't work with the Google Play Store. If you try this and just delete the Play Store data, the next time you open the app it will tell us that you are still logged on with the account you just tried to erase from our device.
The way to do it in this application is different because the app uses Google accounts at a more primary level. So you need to get rid of the account in its entirety, not just the app data.
How to Sign Out of Google Play Store on Android 2023
---
To sign out of google play application you must follow these steps: This guide is applicable for Android Lollipop 5, Marshmallow 6, nougat 7 and Oreo 8 versions.
Signing out of google play:
The first step is to sign out of play store is Go to your device's "Settings".
Then scroll down till you find the option called Accounts;  Select the "Accounts" option. Depends on the brand you have the accounts settings will placed somewhere in the settings. For such cases read the below note.
Note: If you didn't find Accounts option in the settings. Just use the integrated search box you'll find on settings. There just search for "Accounts" (Without quotes). Then enter the "Accounts", For Samsung users "Cloud and Accounts > Accounts" option from the search results.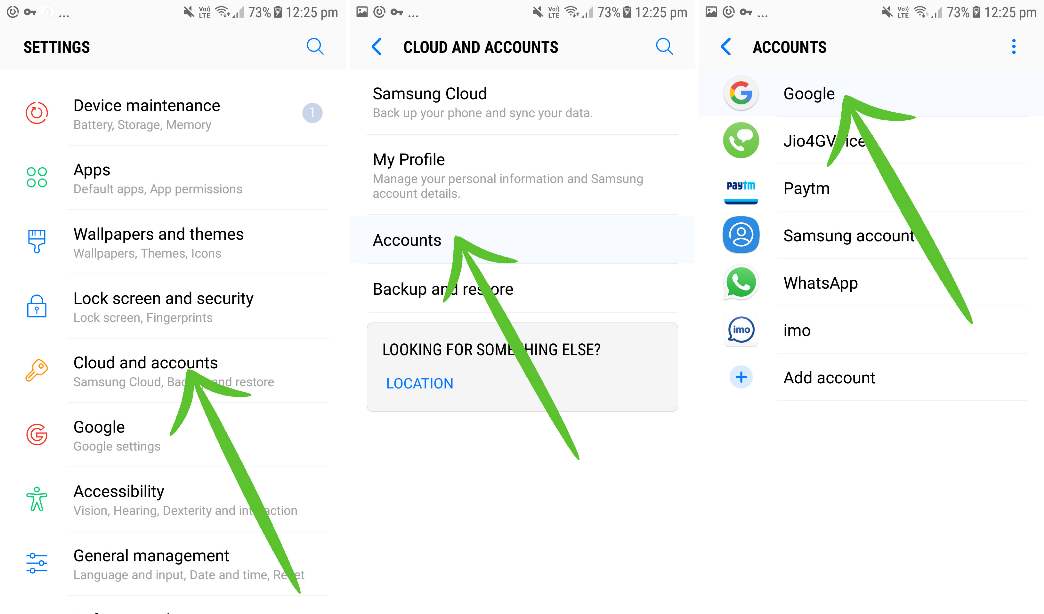 Choose the account that you want to erase from the device.
Click on "Options" (Three Dot on top right corner) > "Remove account".
That's all now you have successfully log out of play store.
It is important to note that once you delete it, you will no longer have the account synchronized with this device. That means it will affect the Google Play Store and also the rest of the apps that use our Google account, like Google Play Music, YouTube or Google Maps.
Also read:
How to Update Google Play Services to Latest version.
How to Get Refund App or Game on Google Play Store.
Fix "Unfortunately Google Play Store has stopped".
How to Download Apk from Google Play.
How to Get Free Google Play Credits.
Sometimes it is possible that you can't select the option to delete the account because it is the only account that you have linked and the system doesn't allow to have a device using the Google services without a proper account. If that's the case, then you must put another Google account, restart the device and delete the first account. We hope this article help you with how to logout of google play store on Android devices like Samsung, Google pixel, LG OnePlus and Sony Xperia. To Read more article like how to log out of google play store we recommend you enter our category Tips & Tricks.