Last Update: December 2023
In this article we are going to show you how to download, install and apply the Samsung paid themes for free from Samsung theme store no Root Needed.
Something curious is that, most manufacturers implement the customization of layers of in their own devices allow, although in a very limited way customization. Last year Samsung was launched a native theme store for their smartphones, Its quite the opposite of Android stock, which has less resources by default, the personalization is totally free and at the user's choice.
Download Android O Launcher [Pixel launcher].
However, there are some features that Google has not yet made available to the public natively, as is the Galaxy theme store. We all know that, week after week Samsung adds a lot of new themes and For now has more than 500+ theme packs (Including S8, S7 UI) more than other brand stores. There are also Material Design style and even an exact port of the Samsung Galaxy Note 5 UI.
How to Get paid apps for Free on Android [No Root].
Of course there is also business in this, some of them are paid but, still you can give a try to free theme by simply downloading them you can apply them quickly and completely change the default interface that brings Touchwiz if you want. But, when it comes to advanced Android users glance they will look for samsung theme store hack that let use the paid themes for free on android. In TechinDroid we will explain in step by step procedure on how to get paid themes for free on android no root.
How to Get paid Samsung themes for Free Without Root
---
Theme store let you download paid themes for free and let us apply the theme for 5 Minutes trial time to preview the theme weather its worth of pay or not. Luckily we can bypass the trial time for unlimited usage like the paid one. 
1. At first you need a Samsung phone, which has the galaxy store support. Now open "Settings> Themes" Then tap on "More themes".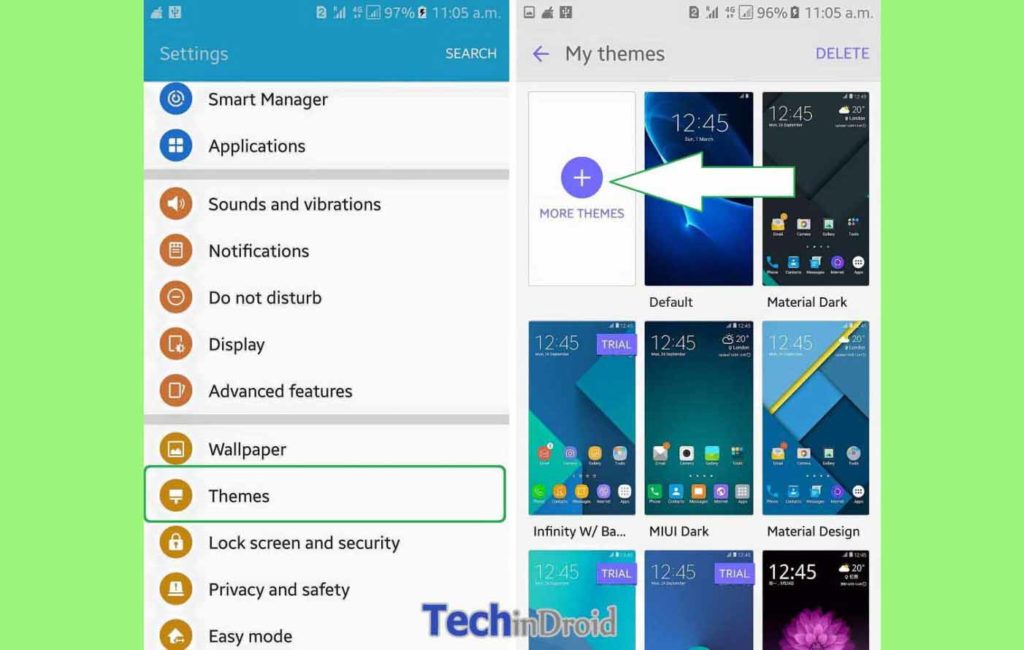 2. At next look for any of the payment theme and tap on it to view details and download / Buy or trial the theme. Now you have to Hit on "Download Trial" button it will start downloading, after completing download you can Apply the theme by Click on "Free Trial".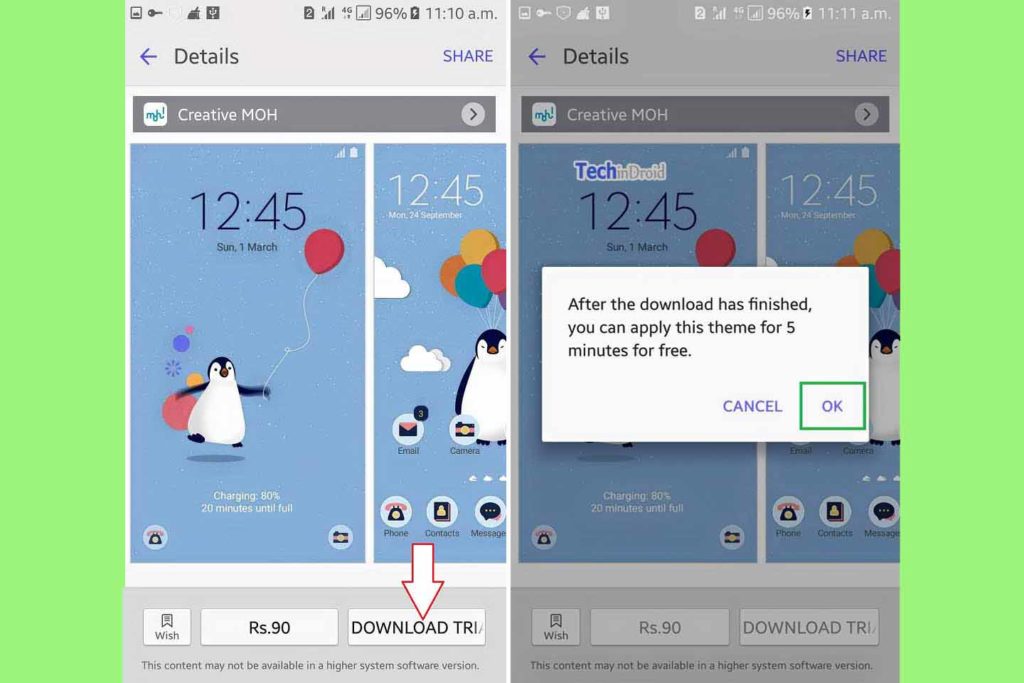 3. Once you are activated free trial it will let you use the theme for 5 minutes. Now Download  the Package Disabler App  and install on your phone.
4. Now open the App and Accept the permissions requested by this app, Once you are in the app's list page, search for the keyword "Theme", You'll find the two apps called Theme store and Themes. You have to make changes on both apps one by one. Paid Samsung Themes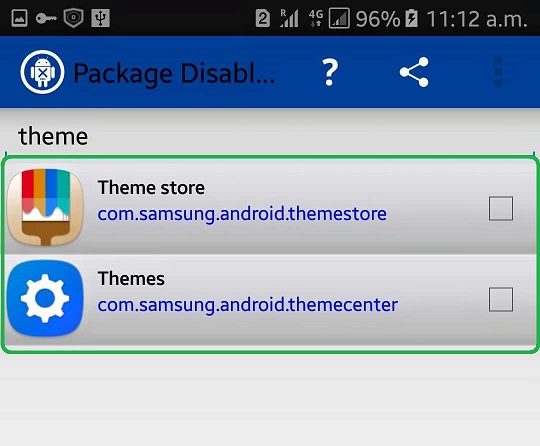 5. First you have to select the Theme store from the search result and it will show a menu, Tap on "Clear data". Thats all now come back and select the "Themes" from the search result then click on "Disable" button.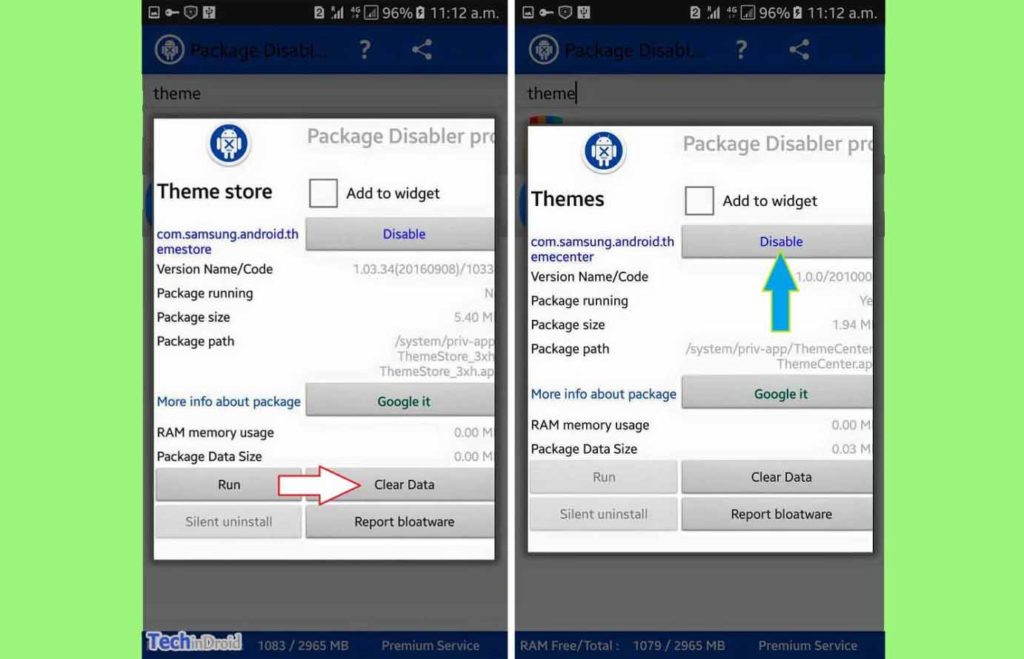 6. Thats all you are done. Now the paid theme will be always have available on your phone without being paying money. And mind one thing if you want to restore default theme or choose another theme you have to Enable that "Themes" app from the Package disabler app.
Here are some of the Best Paid themes you should try:
| | |
| --- | --- |
| Blue flower | Nougat |
| Aurora | Minimalist Pink |
| Card UX | Galaxy Note 5 |
| The symbolic view of USA | Infinity W/ Backgrounds |
| Material Design | Dark Knight |
| iOS10 | Onyx |
Like these, there more than hundreds of themes available and you can either download and use them without making the payment.
We even leave you a video guide for better understanding:
Remember that this samsung paid themes hack is currently working on the Samsung Galaxy S6 & S6 edge , Samsung Galaxy S6 edge +, S7, S7 edge, Samsung J7, J7 prime and some of J2 devices and almost all of the devices that has theme store feature. Some devices like Samsung Galaxy Note 5 don't have the theme store. I hope this guide will help you to Download paid samsung themes for free. Don't forget to share this article with your friends.