Last Update: September 2023
Are you wondering of How to download torrent file in UC browser, chrome, opera, firefox or the Download managers like IDM. torrent.to
Note!

 Visiting Torrent sites and downloading torrents is illegal. So proceed with your own risk.
Torrent is the all in one solution to Download latest movies, games, full version of softwares, TV shows, series ETC for free. Legally we need a bittorrent or uTorrent client to download the torrent file or the magnet link. Now technology makes everything simpler and easier. Also there are some online torrent leechers that help us to download torrent files through the browsers and Download managers. So by following the below guide you can download torrent in browser like chrome torrent file download in uc browser.
How to download torrent in Android.
Lets see how to download torrent from the web browser. There are two different methods available for download torrent files in browser. This guide is suitable for android phones, iPhone and iPad ,windows phone and Pc.
Method #1

Download torrent from web
In this method we are going to Download torrent files with Zbigz to the browsers and download managers.
Download Torrent With Zbigz 2023
---
 Step: 1   First download the .torrent file on your browser or Just copy the Magnet link url of the torent which you want to download from the internet directly without any torrent client.
 Step: 2  Now open zbigz.com and you will land on its homepage.
 Step: 3  Then Click on "upload Torrent" and browse your torrent to transfer or paste a magnet link then click on "Go".
 Step: 4  Then it will ask you for Free or Premium service, choose Free to proceed further.
 Step: 5  It will take some time to cache your file. Once the caching is done, click on "Download" button to download your file as shown below.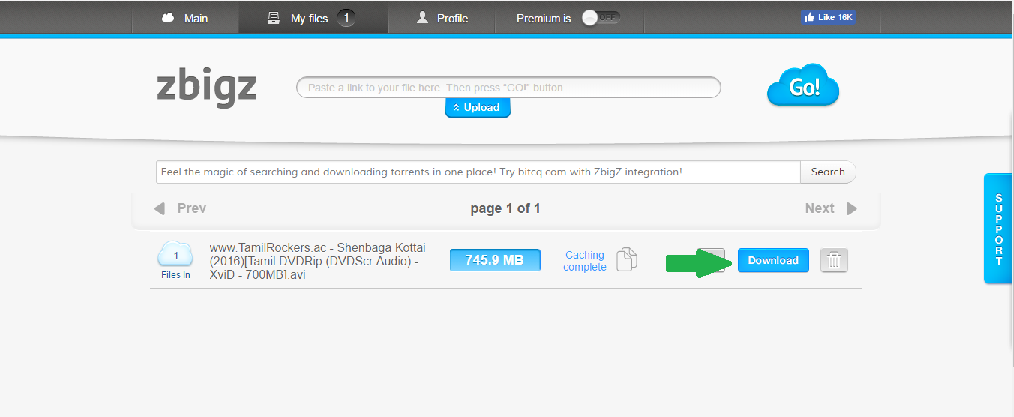 Step: 6  You should have internet download manager installed on your computer so that download start inside IDM. If you don't have IDM don't worry it will download directly.
[KAT] KickassTorrents Alternatives 2017.
Note: If you decide on to use Free transfer then you wont be able to transfer file of more then 1 GB
Method #2 

download torrent file in browser chrome



Second method is Filestream.me its a powerful torrent downloader Filstream servers converts the torrent file / magnet link into file and save to our personal cloud storage we can download our torrent files from there.
Download Torrent with Filestram.me
---
 Step: 1  Filestream only accepts the magnet link only. So must you need to have a magnet link of the torrent. In case you only able to get torrent file use torrent to magnet link converters. 
 Step: 2  Go to the filestream website by [click here]
 Step: 3  At next Click on the "login button" you have to signup for a free account by using your email or Social media login options. uc browser torrent download.
 Step: 4  Once you have complete registration. login to your Account. and paste the magnet link on the box. Then Click "Download button"
 Step: 5  Wait till the torrent caching complete on the filestream. Done now your torrent cached on the filstream cloud and ready to download.

Thats it guys now you can directly download torrent files on browsers like firefox, chrome, opera. I hope this article help you to download torrent directly from browser and IDM.