Last Update: May 2023
This article will explain how to delete a Telegram contact from Android and iOS. You must be clear that deleting a contact will, in fact, delete it from your mobile phone, so, it would also be gone from other applications like WhatsApp. Another alternative to not receive notifications from this person is the simple block. In any case, if what interests you in TechinDroid.com we explain step by step the deletion process.
How to delete a Telegram contact 2023
---
Here is the all steps in short (for pros): Open telegram and go to settings > Contacts > Select the contact that you want to delete > Now the selected contact's chat will open tap on their profile pic or name of the contact >  Now click on the three vertical dots > Select Delete and click Ok to confirm!.
Note: If the contact still appear on the telegram contacts list after deleted by following these steps, then you will also need to remove the contact from your phonebook.
Deleting contacts from 

telegram

:
1. Open your Telegram app and go to the chats area, which has access to Three horizontal bars. Press then on the menu select "contacts", Then all of your telegram contacts will appear there you have to Tap on the "contact name" you want to delete.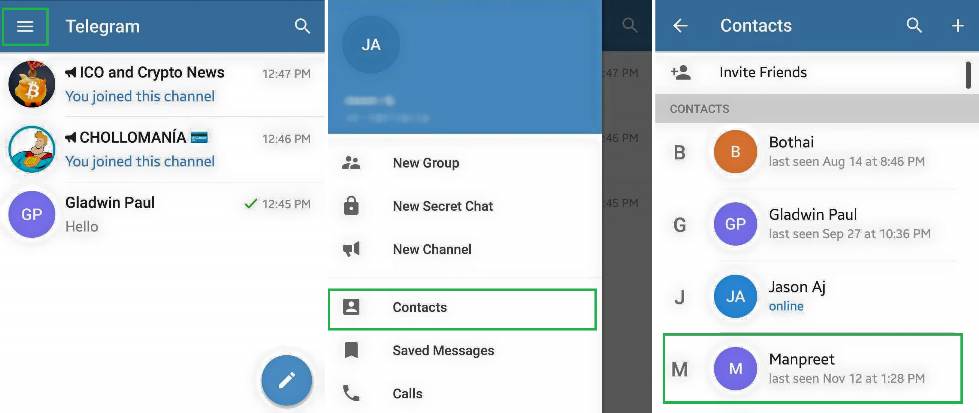 2. Once you've opened the chat in the upper right corner, you must click on the name or image of the contact you are about to delete from Telegram.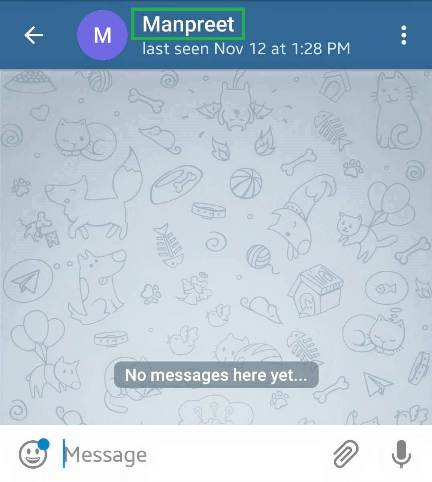 3. Now in the new window that appears you have to click on the "Three dots", you will find in the upper right of the screen.
4. You will get access to these options, then several configurations to the related contact you are about to delete Telegram contact, so you will have to Select the option "Delete".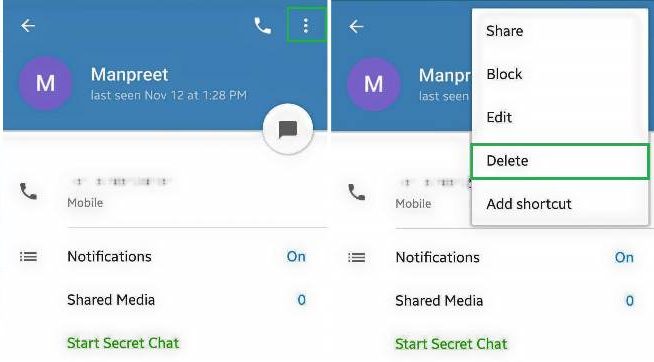 5. Once you click on it, you'll have to click "OK" to confirm the action or Cancel it, in case you change your mind and decide not to delete the contact from Telegram.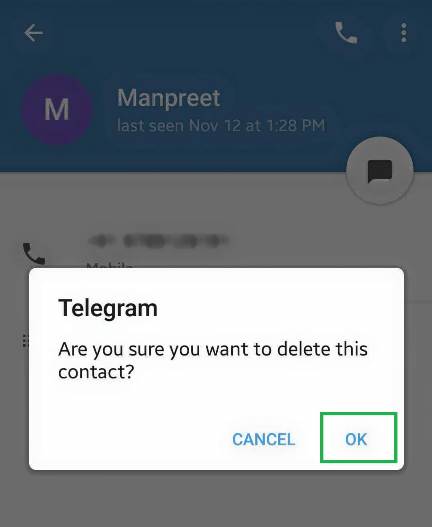 6. As we say, to remove a friend from Telegram we'll be removing the entire contact your phone. Thus, you can not access it on your phone list or other applications that make use of this address book.
To read more articles like How to delete a contact from Telegram, we recommend you to keep browsing our how to category, to keep up with the latest news and how-tos. Don't forget to share this post with your friends!