Last Update: September 2023
Now you can Play your favorite Console & PC games on your Android phone / tablet. Here is the collection of 12 CONSOLE FRANCHISES ON MOBILE DEVICES.
Today in TechiniDroid we have a special list for you, 12 console franchises on mobile devices, we'll take a look at different stories and sagas take on Android phones, please keep in mind that we handpicked these franchises, there are franchises than these ones, without further ado, let's start with the list Best Console-Like games on android 2023. Are you a nintendo console lover? then don't miss our guide about play nintendo games on android.
Don't Miss:
Best Console/PC Games on Android 2023
---
Sport Franchises
1.

FIFA Mobile Football
EA's FIFA is the most successful sports gaming franchise, ever since its release on 1996, the games are always top sellers (even if they're not as good as what their sales tell) and it's obvious that it needed a mobile version. FIFA Mobile is an interesting take on what a multiplayer soccer game should be. You create your club and manage your defensive and offensive formations. When you play, your attacking formation is in use, score as most goals as you can before the 45th minute and wait for your opponent to answer your challenge. When your opponent challenges you, your defensive formation comes into play, this part is not controllable by you.
Pc game on android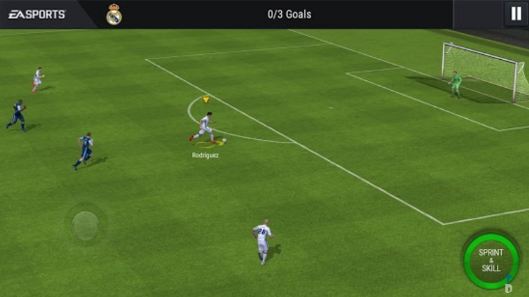 Another interesting element seen by Electronic Arts' game is that it has been completely redesigned for mobile devices and the download size of the game is less than 100 MB! One of the downsides of this is that the game needs a permanent internet connection, though. Another negative point of the game is that at times it can be too pay to win, especially if you're a new player and get matched up against somebody that has been playing the game for longer.
Version of the application 6.1.1
Application Size: 30.1 MB
Application Compatibility: Android 4.1 or higher
Economic model: Free with in-app purchases
2.

NBA2K17
2K Games' franchise on Android! MyNBA2K17, based on the console version, takes a lot of things from the original game, but it also requires a powerful phone to play it as it was intended to.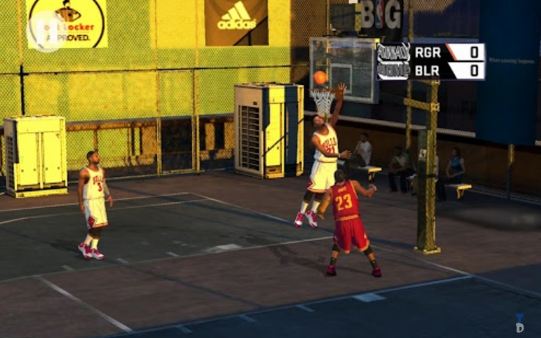 MyNBA2K17, in general, is definitely the best basketball game on Android, but that isn't really a hard title to achieve. The game feels unfinished, especially in the debugging department, and the experience could also be streamlined for better gameplay.
Application Version: 0.0.27
Application Size: 50 MB
Application Compatibility: Android 4.3 or higher
Economic model: payment
Arcade-ish franchises
3.

Tetris: for the puzzler
Its one of the best pc games ported to android Oh, Tetris, ever since you came out back in 1984 you've been the companion of many people. This game has been in so many platforms for so many years that it's imprinted in everyone's minds. The Android version keeps true to the original game, but it also adds a few gimmicks.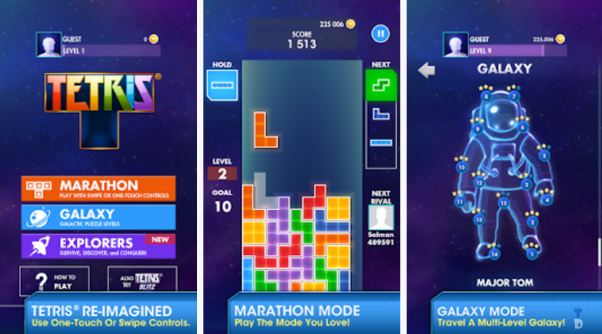 The game is fluid and the graphics are almost the same as the original, but it adds a few social functions and special modes that give new life to the game. You can challenge your friends directly for a match, or play to take their place on the leaderboards. Keep in mind that the game has ads, diminishing the gameplay experience a bit, but overall it's a pretty good adaptation.
Application Version: 2.2.14
Application Size: 55.2 MB
App Compatibility: Android 3.0 or later
Economic model: Free with in-app purchases
4.

Sonic The Hedgehog: the machines in all their splendor.
Sonic, the most popular character in the SEGA universe, needs no introduction. Multiple games of the blue hedgehog have been released over the years for mobile devices, those were paid ports of old games, though, this is a mobile-optimized free version.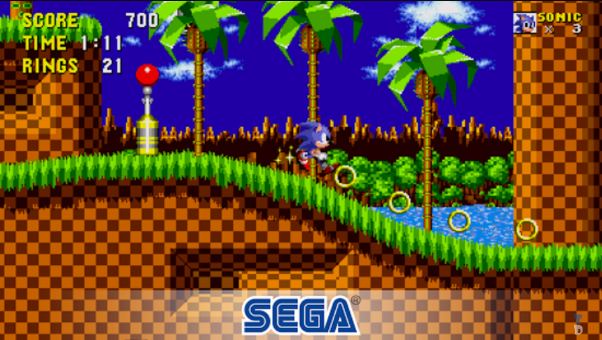 For those who don't know Sonic, he's a blue hedgehog that sprints and spins through levels, the fast pace of this platformer was (and it still is) the selling point of the game, you need to be quick with your reactions and learn when to stop and when "to go fast". The game comes with ads, but there is a premium version worth $1.99 on the Play Store, look it up.
Version of the application: 3.0.1
Application size: 48.2 MB
Application Compatibility: Android 4.0.3 or higher
Economic model: Free with in-app purchases
5.

Crazy Taxi: the crazy taxi driver is back
nother SEGA title, Crazy Taxi is on the minds of 90s kids worldwide. The game had some awesome gameplay, with a lot of arcade-ish details, and it was pretty cool driving around town listening to Offspring or Bad Religion.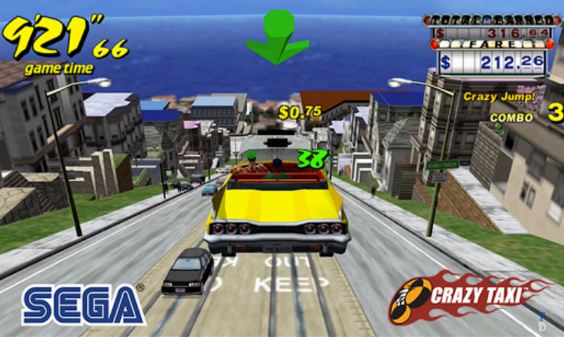 The game also includes a few mini-games for you to play if you get bored of normal gameplay. Other features include compatibility with controllers like Power A's MOGA and XBOX Controllers, and the usage of the songs on your internal storage to listen on the taxi's radio. We recommend this game if you want to have a good time on the subway.
Application Version: 2.0
Application Size: 241.6 MB
Application Compatibility: Android 4.1 or higher
Economic model: Free with in-app purchases
Role playing games franchises
6.

Baldur's Gate: Enhanced Edition
You may have heard of this game in recent dates, it's part of a generation of RPGs that were just so complete and full of lore that you had to be a diehard fan to completely finish the game and know all about its story. If you have played this game before, prepare to be amazed at the level of adaptation that the folks at Beamdog have come up with this enhanced edition of the D&D phenomenon. Over 60 hours of gameplay await you on this 90's classic.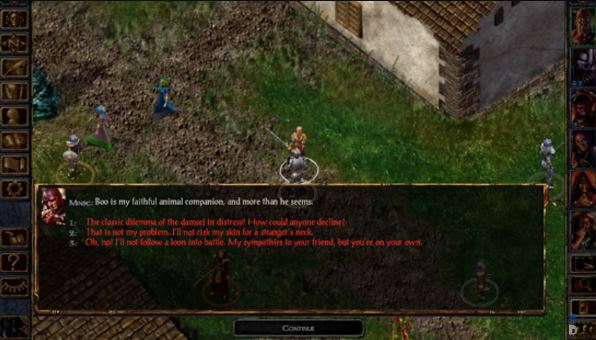 The game can be installed on smartphones, but we recommend to use a tablet to fully enjoy the experience, also have over 2.5 GB of free space available on your internal storage, because this game is heavy af. The game is paid and also offers some in-app purchases for even more content. console games on android list
Version of the application: 1.3
Application size: 2.28 GB
App Compatibility: Android 3.0 or later
Economic model: payment + integrated purchases in the application
Car franchises
7.

Grand Theft Auto
The best console game ported to android: Rockstar Games are Gods on the videogaming industry, almost every game they release is an instant classic and leaves no one unsatisfied. One example of this is the Grand Theft Auto experience. When the original game was released back in 1997, it was one of the most controversial games of the decade, the fact that all the game was about was you stealing other people's cars drove the media crazy, however, time has passed and the franchise has over 9 standalone releases and 5 of them are on Android devices.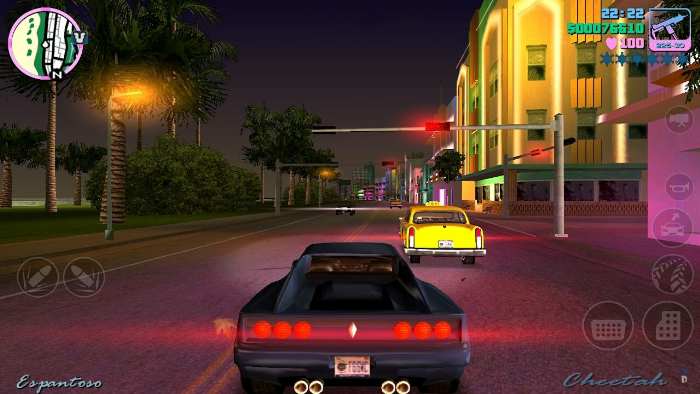 GTA III, Vice City, Liberty City Stories, San Andreas and Chinatown Wars are the games released for mobile devices, they may not work the same as on their original platforms, but they keep faithful to their adapted games. Keep in mind that this game is open world, and you'll probably be spending a lot of time just killing people on the streets (and on San Andreas, getting some hookers, yo')
GTA: III, GTA: Vice City, GTA: San Andreas, GTA: China Town.
Action/Adventure franchises
8.

Max Payne Mobile
Available since 2013 for mobile platforms, Android's adaptation of Max Payne has been considered excellent by purists of the genre despite its age. The gameplay is really fluid and its graphics have been reworked in HD, you can even use an external controller, to feel like you're playing the original game!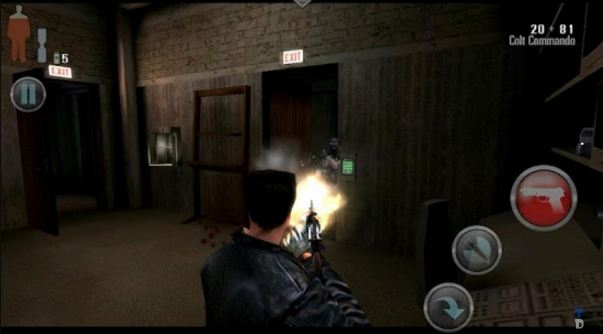 Max Payne Mobile has a cost of $2.99, if you don't want to pay this much, there's always the chance that an offer comes and drops the price of the game, so keep an eye out for Google Play promos.
Application Version: 1.2
Application Size: 1.36 GB
App Compatibility: Android 2.3+
Economic model: Payable
9.

Tomb Raider
SQUARE ENIX's franchises have shaped the industry of gaming for decades, Tomb Raider is one of the responsible for this success. There are more than 4 of Lara Croft's games on the Play Store, most of them pay-to-play. You can get for $1.31 the first Tomb Raider game, it may not be the best adaptation (its controls aren't really liked) and that may require you to invest some time into the game, but it's still one of the best action-adventure games of all time, this time HD remastered and with reworked textures. pc games on android list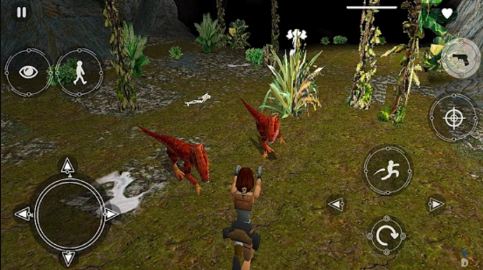 Other Lara Croft games are Lara Croft: Relic Run, Lara Croft: Go and Tomb Raider 2.
Application Version: 1.0.39RC
Application Size: 320.2 MB
App Compatibility: Android 4.0+
Economic model: payment
10.

Final Fantasy IX: A Legendary 3D Adventure
Final Fantasy is another successful franchise owned by SQUARE ENIX, there is a plethora of FF games available for Android, but in this article, we'll focus on the FF IX adaptation, as it is the one we like the most.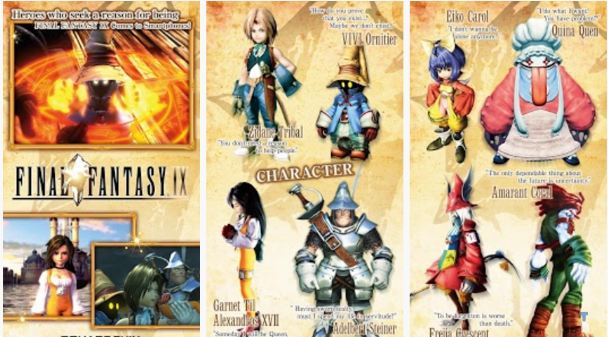 Gameplay-wise, the game is well adapted, with a smooth and enjoyable touch adaptation. Graphics have also been remastered and adapted for HD screens. The game also comes with an automatic backup system that saves your game after every screen change. Final Fantasy adaptations on mobile devices are costly apps, some would even say luxurious, as of writing, the game costs $22.66, but we assure you that this adaptation is a must play.
Version of the application: 1.4.9
Application size: 1.76 GB
Application Compatibility: Android 4.1 or higher
Economic model: payment
11.

The Bard's Tale
The Bard's Tale is one of the funniest RPG games you'll find out there. You'll be an ambitious bard on a Goblin-reigned world. The game is well adapted for mobile devices, you have a wide array of controllers available for you to play the game, and the possibility of playing the whole 3 releases of the saga for $2,99 make this game a serious contender for the game you'll buy.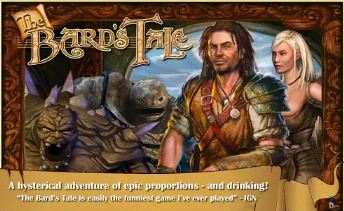 Version of the application: 1.6.8
Application size: 28.8 MB
App Compatibility: Android 2.3+
Economic model: payment
12.

The Wolf Among Us: a hit-and-run adventure game
Telltale Games, the good folks who create almost every award-winning graphic novel are the creators of The Wolf Among Us and its adaptation on mobile devices. On this point-and-click game, you'll go through several chapters of the Fables comic books and novels, unleash its mysteries and have a good time.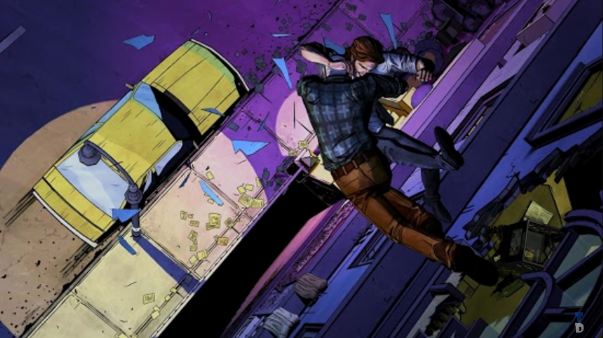 This adaptation is well done, successfully recreating the original game's atmosphere and adding a few special elements for this mobile adaptation, The Wolf Among Us is a must play on every gamer's bucket list.
Application Version: 1.21
Application Size: 722.7 MB
Application Compatibility: Android 2.3.3 or higher
Economic model: Free with in-app purchases
And this is the end of our list of console games on android 2023, what do you think? If you want to add games to our list, please leave them in the comment box below and make sure you share this post with your friends if you found it helpful!