WhatsApp is the popular messenger app which used by the peoples around the world. This app's each update comes with new changes and features. This time its gonna add the new feature, With it we can delete the message that already sent on WhatsApp before the 5 mins. Whatsapp's new beta feature. WhatsApp is currently testing a new feature: the ability to delete a sent message to a contact within five minutes. Also from the servers.
How to Remove Blocked Contact from WhatsApp.
Delete a Sent WhatsApp message if it hasn't been Read
---
With this feature If you already have the one tick or a double tick that means the message delivered and hasn't been read yet by receiver. In this case you will be able to delete the text within 5 mins. If it shows a blue tick it's late, it's already have seen by the receiver.
Great news: on WhatsApp, you may bully your friends, talk like rotten fish, tell a lot of stuff that we don't think and that we regret … then erase them, within five minutes from the Time of sending, when the storm has passed. sent message on whatsapp group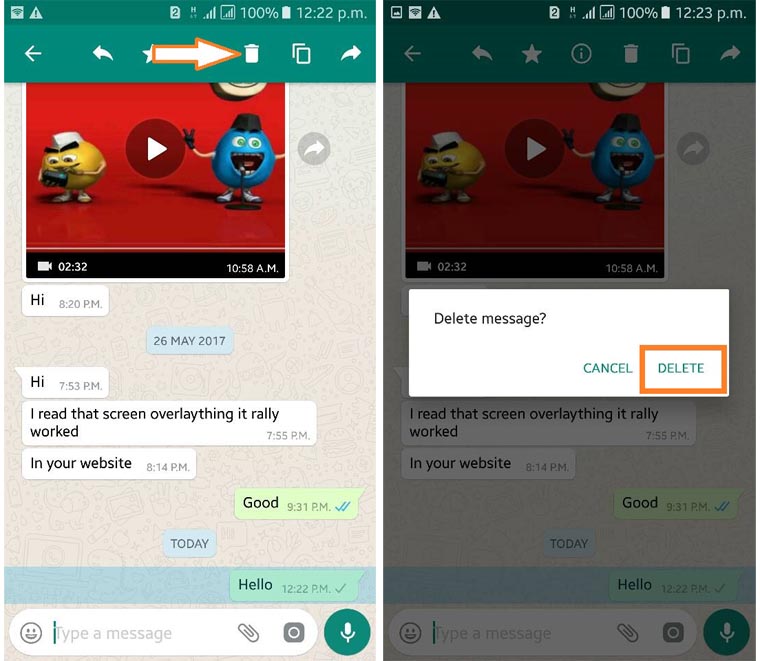 "We imagine many scenarios for which such a device should prove practical in everyday life, if only for automatic correction often capricious. @Comments TechinDroid.
Developers also be working on new text formatting options, inspired by the Markdown language, which would display bold text between two asterisks. I hope this feature will let us delete texts without them reading. Something to add ? Say on comments.