Latest Update: hammer vpn for Jamaica Lime, Digicel &Telkom SA
Hammer VPN settings 2016 November: Hello world, I wrote this article for peoples who all want a working Hammer VPN settings for 2016 on Any networks. With these configuration hammer vpn you can use free Internet on all countries.  This article covered the most popular Internet Service providers on the world. Its is easy to configure and use free internet on any ISP network. Hammer VPN hack developed by TunnelGuru VPN team they are developed many VPN apps and solutions known as Troid VPN, Webtunnel, Slow DNS all are VPN tunneling apps.
We discovered many working  configurations on forums and Suggestions from our team. These configurations are tested working. So try our Hammer VPN settings 2016 edition hopefully. If you have any problems with new versions of Hammer VPN (This Application not available to use in your country). I recommend reading our previous article about How to Use Hammer VPN in Blocked countries.
Hammer VPN Advance settings:
Which settings are based on TCP protocol you must enter a valid HTTP proxy and port on hammer VPN advance settings for get connected. You can get http proxy host and port by visit HTTP proxy list  Now look for a high speed proxy you can see on screenshot.
Now just Copy the Proxy ip and Port In my case i have copied 124.88.67.31  843.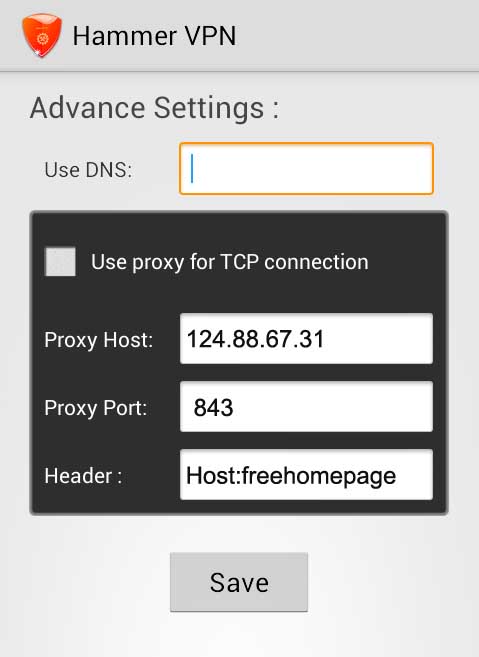 That's it guys . I hope that now you know how to get proxy host and setup on hammer VPN. What about the last one? Header: This box for enter your networks free homepage address.
For Example, Imagine that for your sim card facebook access is free of cost that means you can enjoy facebook without data load or data balance. Basically free facebook  offer runs with h.facebook.com free.facebook.com zero.facebook.com 0.facebook.com open url on browser any one of them work.
Which homepage works on your browser with ZERO data balance that can be used as a "Header host" in Hammer VPN. In my case h.facebook.com worked at zero balance. So I have used that in Header box of hammer VPN see below.
host:h.facebook.com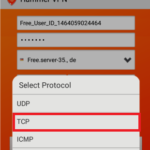 1
Hammer VPN Globe Settings
How to use hammer vpn globe trick. Open Hammer VPN app and select Connection protocol as TCP.
At next Go to Advance settings.
Enter the HTTP proxy host and port.
And enter any of the below homepages in the Header box.
host:
dloadstation.com

dloadstation.com

h.facebook.com

m.facebook.com

facebook.com

fb.me

internet.org

wap.globe.com.ph

download.globe.com.ph
Etisalat settings are easy to configure. Its based on Hammer VPN UDP protocol method. 
Select any free server
Rport: 53 Lport: 8080
Protocol: UDP
Save it and hit connect button that's it guys.
Hammer vpn trick for bsnl 2016.
Apn: BSNLNET
Rport: 9201 or 9200 Lport: 0
Protocol: UDP
To use hammer vpn trick on  idea sim you need a main balance above 2 Rs and use these settings.
Select Free server 56
Rport: 53535 or 53530 or 443 Lport: 0
Protocol: UDP
5
Hammer VPN settings Airtel India
Airtel supports TCP and UDP protocol respectively on Hammer VPN. Lets see how to configure it.
Rport: 9201 Lport: 0
Protocol: UDP
Hammer VPN TCP Settings for airtel:
Rport: 443 Lport: 00
Protocol: TCP
Then go to advance settings in Hammer VPN . Enter the proxy host and port.
Host:
get.wynk.in

125.21.246.11

bnr.bsbportal.com

rd.bsbportal.com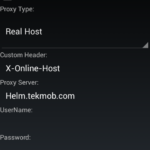 Talk n Text doesn't have open UDP port. But, TCP hosts available for unlimited bandwidth no speed cap. we did'n tested that on Hammer VPN so try with your own luck.
Rport: 443 Lport: 8080 or 0
Protocol: TCP
In advance settings Enter the proxy host and port.
host: helm.tekmob.com
If Not work try with psiphon handler using the same host.
7
Hammer VPN Reliance Settings
Rport: 8080 Lport: 0
Protocol: TCP
host: internet.org
8
Hammer VPN Settings Zong (PK)
Select any free server

Rport: 9201 Lport: 0
protocol: UDP
By using this settings you will get daily 150 MB absolutly free.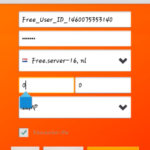 To use free internet on Tigo sim is very easy. Just open Hammer VPN app and select ICMP protocol. It will work only rooted devices.
Rport: 0 Lport: 0
Protocol: ICMP
That's it guys.
10
Hammer settings for Claro chille
To connect free server no need to root it works with TCP protocol. use this recommended settings.
Select Free server 15.
Rport: 80 Lport: 1024 or 1027
Protocol: TCP
Don't forget to share with your friends!
11
TelCel hammer VPN Settings (Mexico)
It requires root this trick works on Troid VPN also a ICMP protocol trick.
Lport: 52 Rport: 52
Protocol: ICMP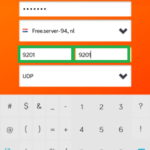 12
Hammer vpn for Lime – Jamaica
Latest working settings for Jamaica 2016. for now we are providing for lime network on jamaica you can use below settings for access free internet on your lime sim card. All you need is get a proper 3G signal coverage (for high speed).
Lport:9201 Rport: 9201
Protocol: UDP
Then click Connect button you will be get connected.
Recommended Configurations for MTN sim free internet.
Lport:8080 Rport: 9201
Protocol: UDP
Unfortunately Hammer VPN not work on Telkom. But you can use Psiphone VPN for access free internet. No settings required just download and install Psiphone VPN on your phone. Run it andselect "Tunnel whole device mode" then hit "connect" button that's it guys.
Additional tips
Its speed depends on network mode and signal strength:
(3G/2G/LTE) 3G or WCDMA only mode will give speed upto 1 Mb/sec.
2G or GSM only give speed upto 20 to 40 Kb/sec.
LTE or 4G mode upto 4 Mb/sec.
This post all about Hammer VPN settings 2016 edition . I'm sure i have missed many networks . You can comment below if you need settings for your network this article will be updated And also suggest a settings to us.