Wish to use desktop twitter on mobile device for access the features that aren't included in the mobile.twitter.com mobile site? In this article we'll show you how to open twitter desktop version from iPhone, Android or windows smart phone.
Do you have a Twitter? Being one of the most popular social networks nowadays, Twitter grows at a very fast pace. By sending short messages, called "tweets", that your followers are able to read instantly, you can express yourself, what you want to say and what you need to say. This level of freedom may be the secret behind the success of the site.
Everyone that has an account on the site can use all the varieties of it. You can send tweets while using your computer, your smartphone or tablet device, even using SMS. You can use the desktop twitter site: twitter.com, the mobile site, or Twitter's official app – you're free to choose. Comfort is key in this regard since not everyone feels the same way when writing. Some people love the PC version. I personally find it very annoying and stick with the official app. But, what if you love the desktop version of twitter but aren't home? You can still use twitter desktop site from your smartphone, don't worry. You don't need to use the mobile twitter site.
It's a trick that works on both Android an iOS devices. Today in TechCrachi we'll show you how to access the twitter desktop view from your iPhone, Android or windows smartphone.
How to view Twitter Full Site – Desktop version of Twitter from Android, iOS, Windows
---
Twitter Desktop Site for Android:
Step 1 – Download and install Chrome Browser for Android.
Step 2 – Open the app. Enter Incoginito mode. Select "Options" and click on "New incognito tab".
Step 3 – In the incognito tab, enter any website other than Twitter. Wait for it to load. For example; we enter google.com.
Step 4 – Select the "Options" button, then tap on "Request desktop site" or "Desktop site".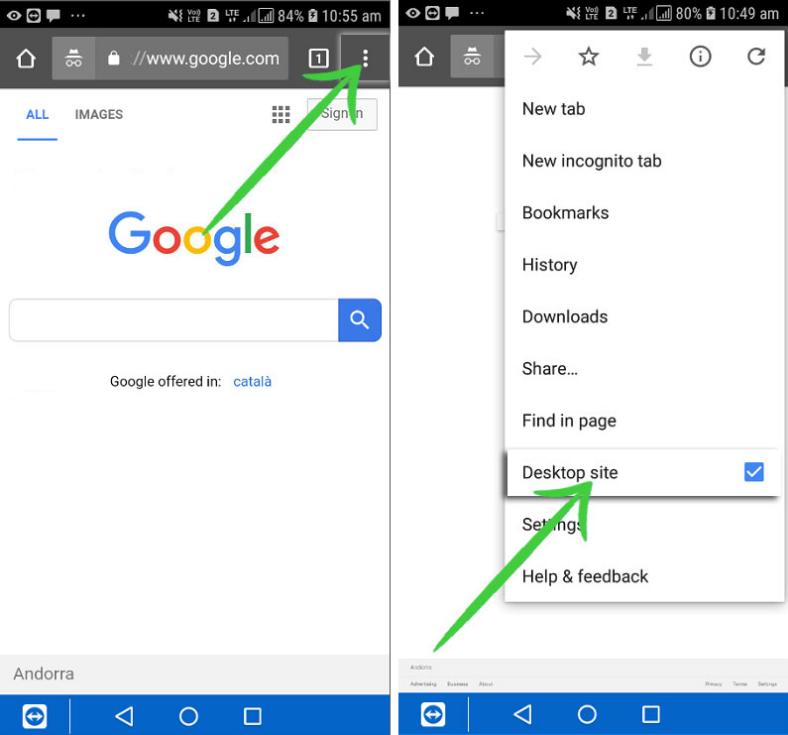 Twitter Desktop version
Step 5 – Inside the Private tab, now enter Twitter. The twitter full site desktop version will load.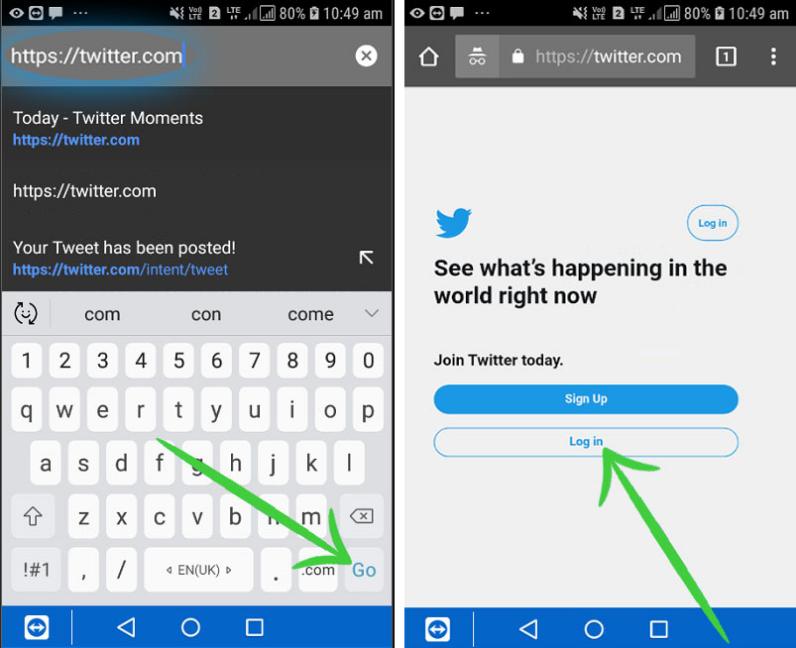 Twitter login desktop
You can do this with any other browser as well, so feel free to try it using other popular ones, like Firefox and Opera.
Twitter Full Version for iOS:
Step 1 – Download and install Chrome for iOS on the App Store.
Step 2 – Open Chrome. Enter Private mode by opening a new incognito tab in the Options menu.
Step 3 – Try to open any website. Wait for it to load.
Step 4 – After loading a website, tap on "Request desktop site". You'll find this option in the browser menu.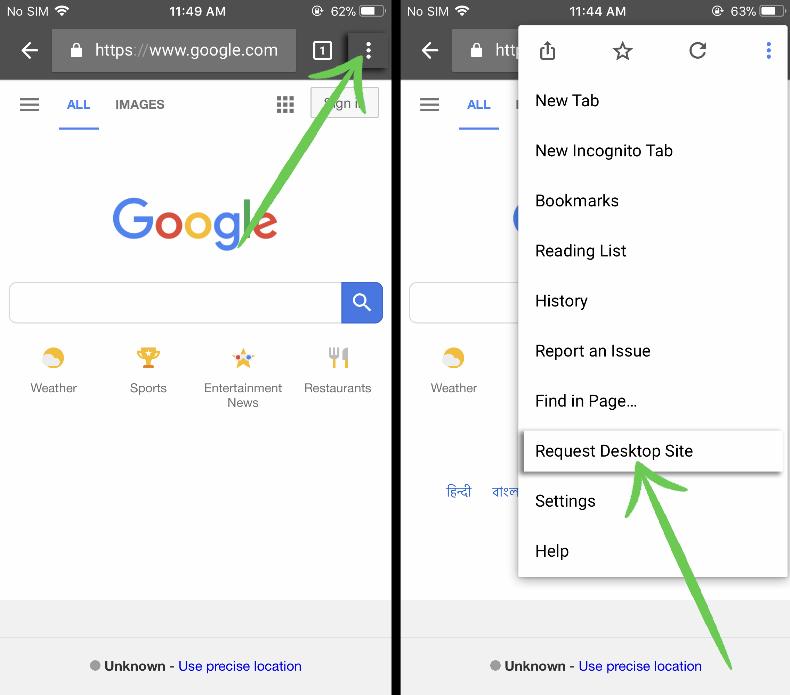 Step 5 – Enter this twitter desktop link in the browser's search box: https://twitter.com. The browser will load the desktop version.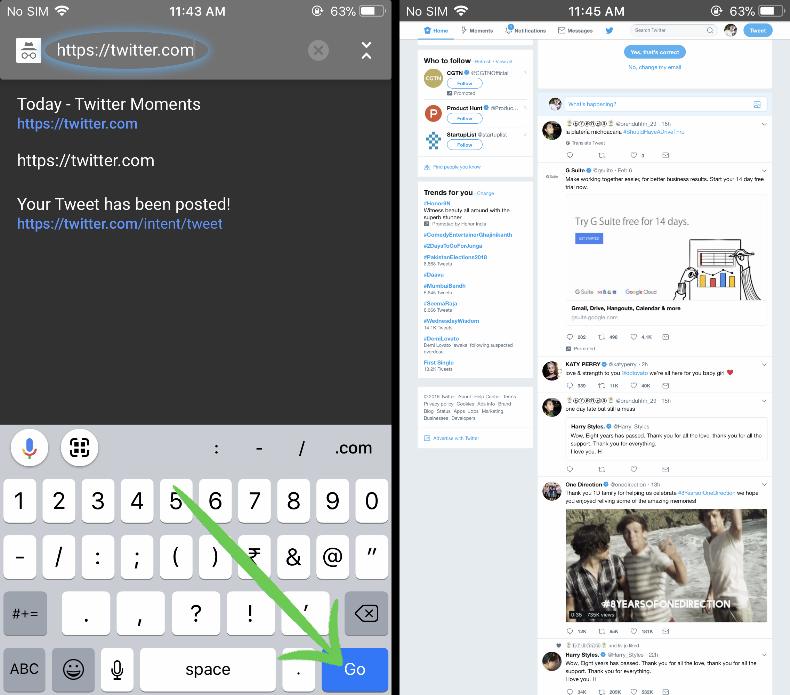 Remember this, it could be a lifesaver if you need the non mobile twitter version for whatever reason. This trick will work on every iOS phone so don't worry about your iPhone/iPad version. However, if you're still having trouble, please consider using the iOS official Twitter app. You can find it for free on the App Store. You can also try using other browsers.
Android users should also know there are some different alternatives in the Play Store, alongside the official app.
The desktop version of Twitter is easily recognizable if you are using your smartphone. Remember that, in the desktop version, you will be able to zoom in or out of the page. It will look bigger and you will have more options in your tweets and interactions with other users. It also will take more time to load. The mobile version will look a lot smaller, adjusting to the exact size of your phone screen. It will load faster and the options will be simplified for easy navigation. Just use the one that suits you best.
You may also like:
Do you have a personal experience with these versions of Twitter? Tell us about them. Use the comments section below!