In 2012, I bet people weren't thinking of how good could multimedia be in more resolution. The 1080p format was standard back then, and honestly, it was already very bright and precise, with images and videos that looked like a window sometimes. Then the 4K format caught the world by surprise and slowly started to make itself a place in the world. It was obviously welcomed with open arms by almost everybody, but sadly, it isn't easy to process a 4K video, not even today.
However, with this issue in mind, we've recently studied a promising application, specially designed for 4K video processing and editing. Enter VideoProc – one of the best video processing programs at what it does.
What is VideoProc?
Basically, VideoProc is a video converter specially designed to work with the 4K UHD quality, and/or large-sized videos at 120 or 240 frames per second. Developed by Digiarty, it is a great tool overall, thanks to all the functions and features it has.
Among all the things you can do with this video processing software – VideoProc, here are a few:
– You can cut, crop, merge, rotate, flip, resize, and transcode you 4K videos using Nvidia, AMD, and Intel GPU acceleration technology. With full GPU hardware acceleration, you can process videos at the fastest possible speed while keeping a low CPU usage.
– You can improve GoPro video quality by reducing the noise of video, correcting fisheye, and stabilizing shaky videos and more. Not just GoPro videos, VideoProc accepts videos shot by DJI, iPhone, Android, tablet and any mainstream devices. You can also add watermark, logo and effects, subtitle, etc to make your videos stunning. VideoProc shines when compared with other complicated and expensive video processing programs like Adobe Premiere Pro and Final Cut Pro.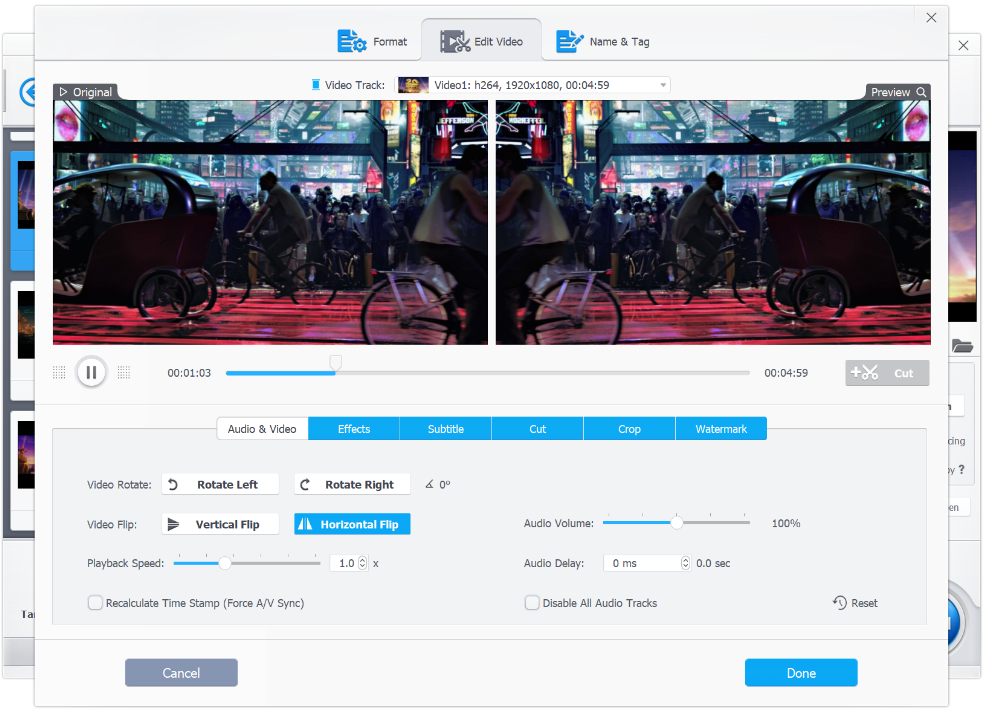 – After editing, you can transcode the original video to highly compressed MP4 format in order to watch it on iOS and Android devices, upload it on YouTube, or just compress it on other formats to lower its size without losing quality. It will save more space on your server or in your hard drive to store the resized video files.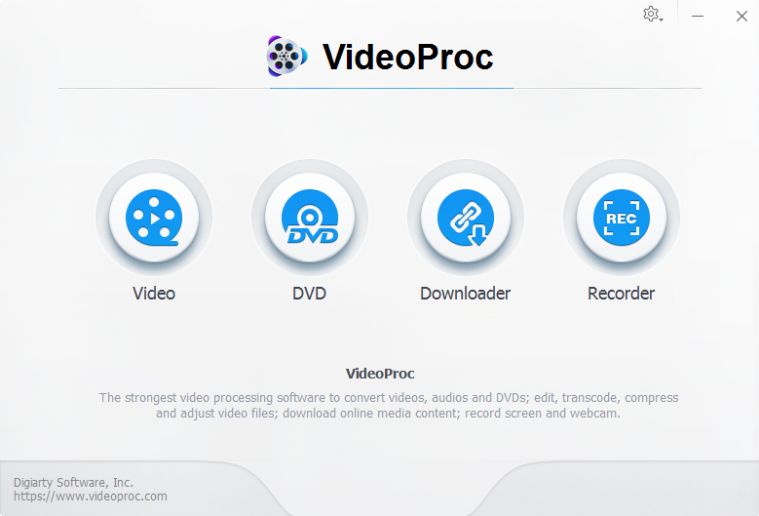 This video processing software was made by Digiarty, an experienced company in this subject, so it wouldn't be weird if VideoProc was stellar doing lots of things. And it is – among its other features, we can find a DVD Ripper to convert DVDs/ISO images/Folders to digital formats, (it's really fast, to be quite honest), a YouTube downloader to download live video, music, playlist, watch later list from 1000+ sites, and a screen recorder to catch screen in 3 modes. All of these features are very good, work great and add more value to the application.
Where can you get VideoProc?
Now that's the question you might be asking yourself. I'll save you some work: Here's VideoProc official site, where you can download the free trial for your PC/Mac. After installing and opening VideoProc, you'll find a simple interface and a lot of articles that will help you with everything you may want to do with this all-in-one video processing software
The good news is, to celebrate the release of VideoProc, you can get a 15-day free license key of VideoProc from this GoPro Video Resize page. Just enter your name and email, click "Count me in", then you'll receive the key. Do you need any more reasons to start that free trial?

Moreover, by entering the contest, you have a chance to win a GoPro Hero7 and its accessories. Enter now with chances of winning. The contest is ending Oct.26!