How to stop WhatsApp sharing your phone number with Facebook
From next month, WhatsApp will provide your phone number to Facebook, plus all your data. If you want to avoid, very attentive to this tutorial.
Facebook bought WhatsApp two years ago, and since then their plans to cross data between both platforms have always been above the fray. However, it was not until yesterday when we learned that, from next month, the company Mark Zuckerberg would make this effective .
In an official statement, the instant messaging service to their users explained that in the coming months, Facebook and WhatsApp begin to share information that will allow them to better coordinated and thereby enhance the experience between these services.
This new strategy will enable the company improve its programmatic advertising , which provides users with ads based on your preferences. It will also be particularly effective in combating abuses and offenses through the application.
However, this news has not sat well with everyone. So today I propose two ways to prevent WhatsApp gives Facebook your phone number and other personal data .
how to stop WhatsApp from sharing your phone number
The first method is pretty obvious: when the instant messaging service asks you if you want to share information with the social network, brand No This way, they will respect your data will and will not cross..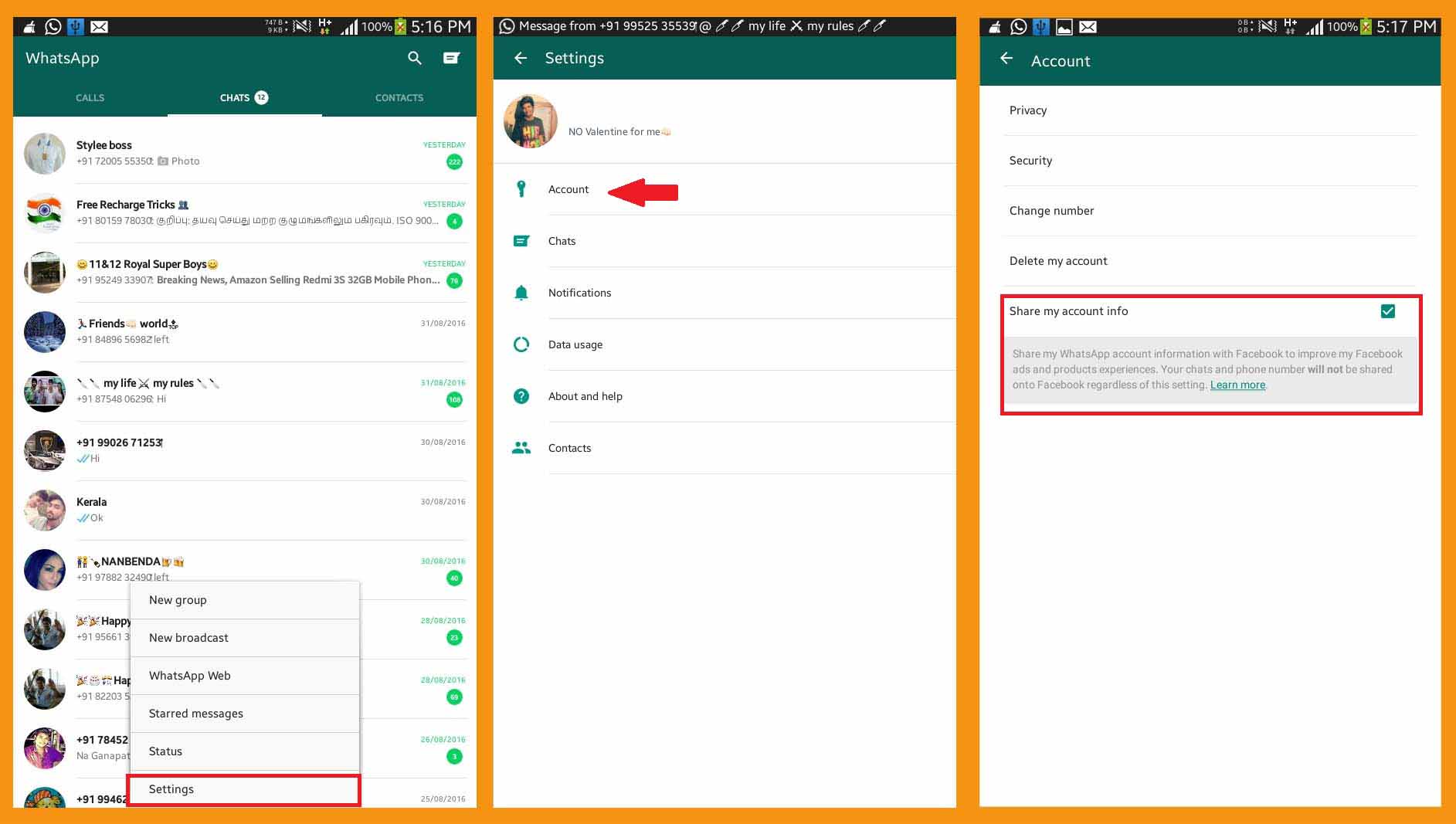 If the message has already gone and you've marked OK, there is always a second option. You can go to Settings> Account> Share information from my account . If you do not want to share information with Facebook WhatsApp , uncheck the box.
It is important to remember that, after clicking OK the first time, you only have 30 additional days to change your mind .