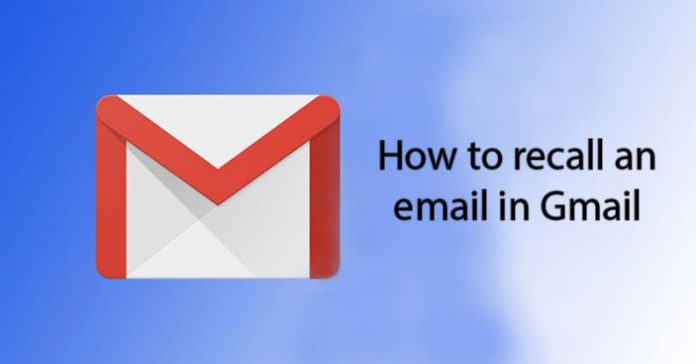 Last Update: September 2023
There is an gmail option that lets you recall email in gmail, In this article we will show you how to delete a sent email gmail with its "Undo Send" feature.
Can you recall an email in gmail?
That's it, your email is sent… and you just realized that you made a huge mistake, or that your attachment is missing?  With Gmail, you have the option to delete a sent email, if you haven't setup your account for recall email feature before, we'll explain how to recall gmail message in this step by step guide.
While instant chat apps have become essential on our phones, the classic email continues to be used extensively, especially on business conversations or administrative exchanges. But of course, bad tendencies of our instant conversations can trap us…
Between the propensity to quickly hit "send" or the simple fact of forgetting important elements like attachments, we wish many times every day that it were possible to cancel sending of an email. You wish to recall message in gmail, But these little things go so fast… Fortunately, Gmail has thought about this and now it allows you to activate a very practical option called undo send for the clueless person. If you are using gmail for your business or work scheduling and forwarding multiple email will be useful to you, If you are interested then feel free to read our previous article about How to Schedule an email in Gmail and How to Forward Multiple emails in Gmail at Once.
How to Recall a Gmail email after it has been sent 2023
---
After many years of testing undo feature, Now gmail allows everyone to use this option. Keep read this article to know more about this recall sent email feature and learn How to undo send in Gmail.
Obviously, sending an email is normally almost instantaneous, making it almost impossible to cancel it once the "Send" button is pressed. However, an option allows you to add a small beat between this button and the actual sending of the message, allowing you to filter on your mistakes and have time to catch them before this meme that had nothing to do with a mail addressed to your boss is not sent well. Here is how to setup your account for recall email feature of gmail.
Recalling an email in gmail:
1. At first go to Gmail.com and sign in to your account
2. In the top right, click on the "cogwheel" icon.
3. In the drop-down menu click on "Settings".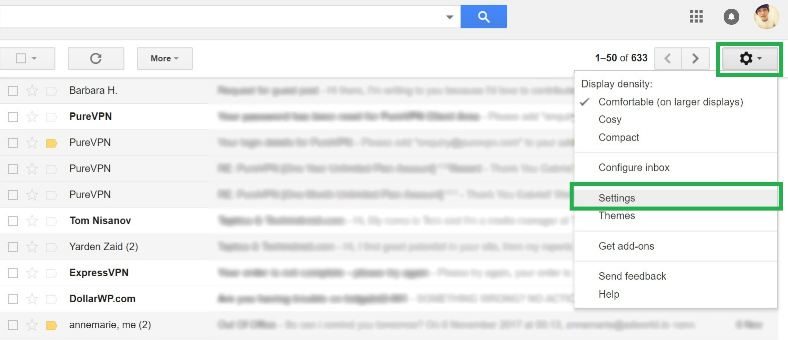 4. Go to the "Undo Send" category in the General tab.
5. Check "Enable undo send" Which we're going to use for recall a sent mail in gmail.
6. Set the waiting time before your mail leaves (5/10/20/30 seconds).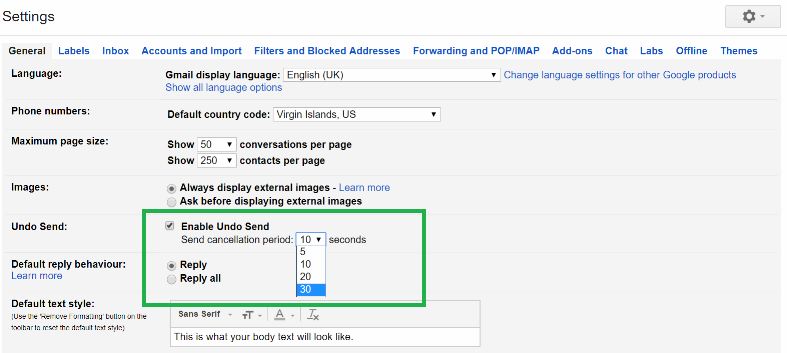 recall email in gmail
7. Click on "Save Changes" you will find this option at the very bottom of the page.
When this setting is enabled, any email you send is delayed by the number of seconds you have set. Thus, this added latency allows you to cancel sending an email. In our example above, it is obviously an email for which the attachment is missing. When you're sending the email, you will have this classic notification:
Except that the "Undo" option is now present. If you click on it during the time defined previously, the sending will be completely canceled and the mail will be reopened in edit mode, allowing you to make the changes that came to your mind a little too late!. I hope that now you'll know how to recall a message in gmail after 30 / 20 / 10 and 5 seconds.
Email sending is an important task in our daily lives, and it sure as hell is good when you can override a mistake. Are you having troubles with retract an email in gmail? Leave your comments in the box below and share this post with your friends!