Hide user from login screen windows 10: The Windows operating system provides the ability to create different user accounts for the same equipment can be used by different people and that each count with certain adjustments. Windows 10 allows you to create two new types of users, family and other users can differentiate between adults and children to further configure the parental control.
Once you have multiple profiles or user accounts on your computer, whenever you start the system can see how it appears each of the accounts in the bottom left of the login screen of Windows 10. However, it is likely that want this information may not appear there and keep it invisible to others. So we will show below hide user from login screen windows 10 without having to install third-party applications .
How to hide user from login screen Windows 10
---
Although Windows 10 has come up with a lot of new settings, this is something that does not allow for the system configuration but, can hide this information by any changes in the Windows registry .
 Step: 1 First of all first thing we have to do is open the system log, running the regedit command from the Run (Win + R) window.
 Step: 2  Once this is done, we can create a backup of the Windows registry so that if we find any problems after making changes, we can easily restore it . If you do not know how to do, we recommend you read this post where we will explain . Then navigate to the path HKEY_LOCAL_MACHINE \ SOFTWARE \ Microsoft \ Windows NT \ CurrentVersion \ Winlogon .
 Step: 3 Then click the right mouse button on the Winlogon folder and select New> Key from the context menu options.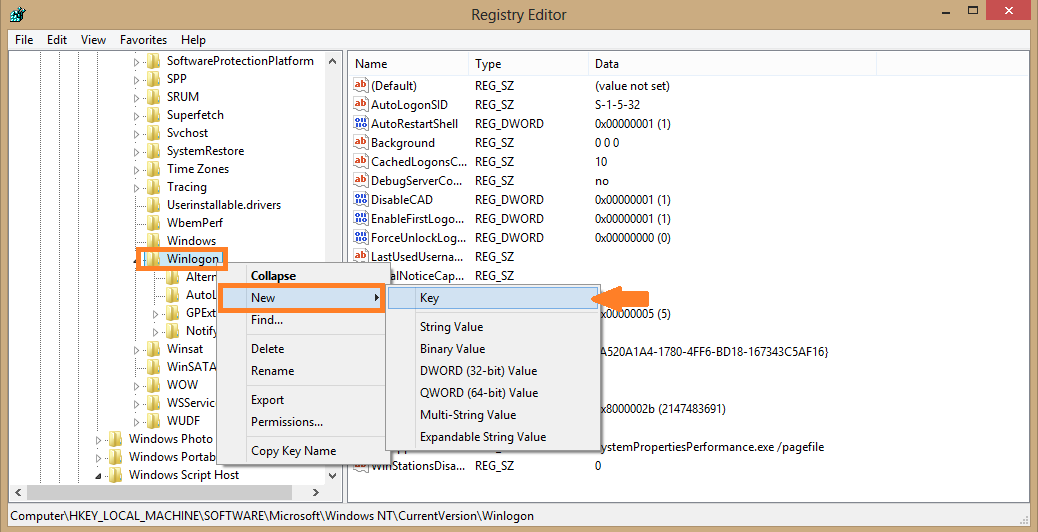 Step: 4  We assign the name SpecialAccounts the new key you just created and press Enter. On the new folder press the right mouse button again and create another new key with the name of UserList .
 Step: 5  Next create a new value DWORD 32 bits with the user name you want is not displayed on the login screen of Windows 10 and assign the value 0.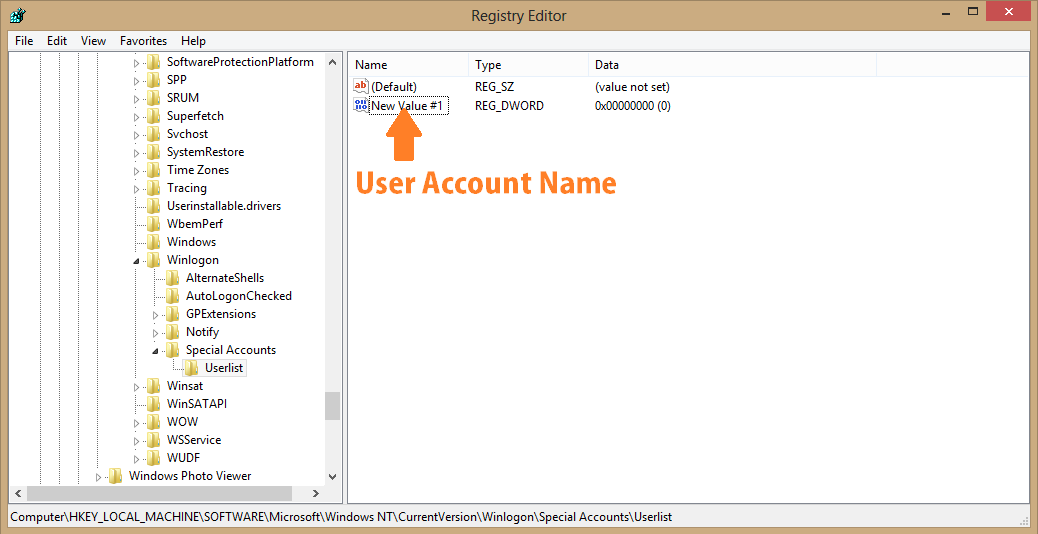 Step: 6  Make sure either the name of that user account for this, we can execute the command netplwiz from the Run window and copy the exact name. If we have more than one account and we want to hide, only we must follow the same procedure for each of them.
Once done with all, we have to restart the computer for the changes to take effect and check that the data user accounts are no longer displayed on the login screen of Windows 10.
I hope this article will help you how to Hide user from welcome screen on windows 10. Don't forget to share this post.