Last update: October 2023
With today's technical improvements in mobile tech, phones have become some sort of mini gaming consoles, they have been more powerful than the current generation of handhelds for a while and is one of the most used devices in the world, it's obvious that sports games have to be on Android devices. Today in TechinDroid we'll take a look a specific sport that amazes people around the world and has always been very controversial, that sport is Football. We'll take a look at the 10 best football games on Android 2023.
10 Best Free Football Games for Android 2023
---
1.

FIFA Football Mobile
For the 2015-2017 season, EA developed their new mobile FIFA game from the ground up. It's different from its console counterpart in the way we play the game and interact with other people.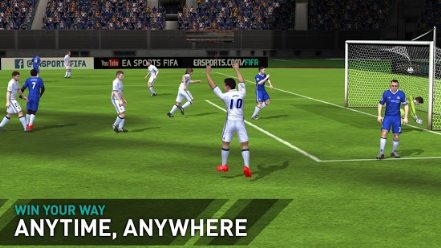 In the game we manage our own football club, we can match up against anyone around the world in attack vs. defense game modes. The game features more than 30 licensed leagues and ~5,000 players.

2.

Score! Hero
So far in my life I've had two apps that have gotten me hooked, PIKPOK's Into The Dead and Score! Hero. In S!H you create your own avatar and play through your whole career, start up from a small team and build up your reputation to defend your nation's colors and score important goals in the best clubs in the world.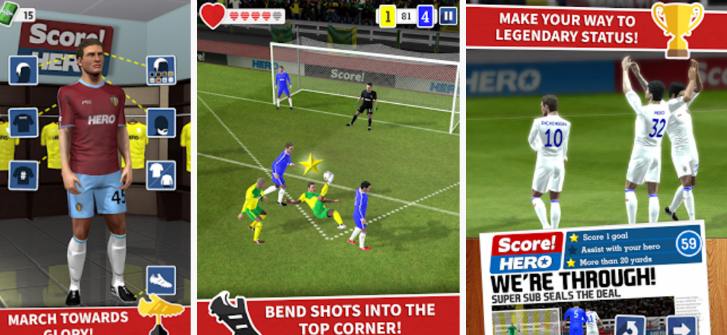 The game is so good that it has 4.7 stars in the Google Play Store. As you unlock new levels you gain stars that can be used to unlock new levels or buy equipment for your character.

3.

Soccer Stars
Simple but effective game developed by Miniclip.com, the same guys that developed the famous 8-ball pool game. We can play online against other players with the sole objective of scoring two goals before our opponent.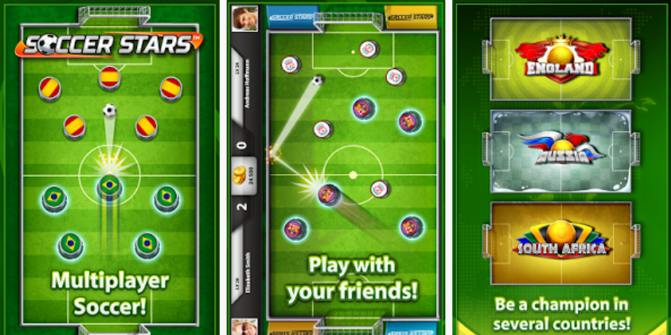 4.

Top Eleven – Soccer Manager
If you like the managerial side of the game, Top Eleven is the game for you. Create and manage your own club and compete against people worldwide in global leagues. Buy and sell players in the game's free market and achieve greatness! The game is promoted by José Mourinho, so you know it's good.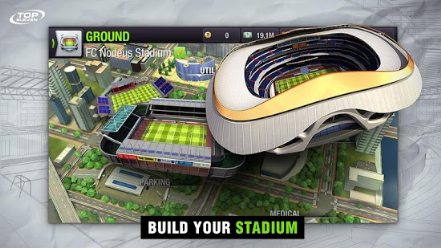 5.

Score! World Goals
Score! World Goals is developed by the same guys that developed Dream League Soccer and Score! Hero. The game is very similar to S!H, but has a deeper interest in the overall team's strategy. This is definitely a must play.
6.

Head Soccer LaLiga
This is a LaLiga Licensed game. You can play as your favorite LaLiga Santander players in a 1v1 standoff, where kicking and punching is allowed. The game is really hilarious, it's always funny to watch Bobhead CR7 fight Bobhead D10S.
Football games for android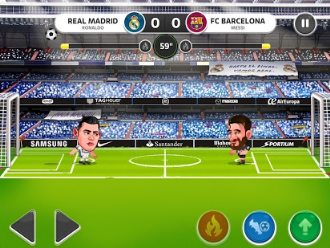 7.

FIFA 16 Ultimate Team
FIFA 16's UT game mode on Android! Build your dream team with your favorite players, they can play in almost any position you want! The game is microtransaction-heavy, but if you invest a lot of time you can get a kickass team.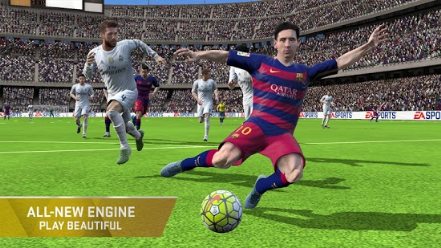 This installment of the football saga shows how much the game has evolved graphically, with a new graphics engine, a good smartphone is recommended for this game, though, as it is resource-heavy.

8.

Dream League Soccer
One of the best on this list. DLS is a free and ad-free football game with some nice graphics and an ok gameplay. The game takes place in a parallel universe where the European leagues have been divided into 6 continental leagues, climb up the ladder and become the best team in Europe!
Football games for android 2023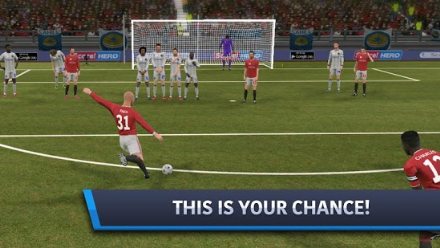 9.

Final Kick
The magic of this game lies in its simplicity. This is a penalty-based game, it may not sound that fun, but it gets addicting, trust me.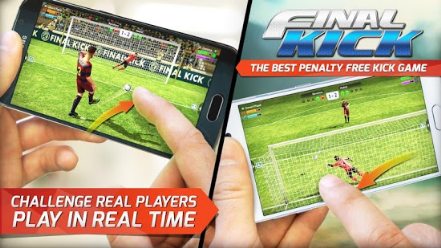 10.

PES CLUB MANAGER
FIFA's eternal rival also has its own mobile version. PES CLUB MANAGER is a game developed by KONAMI where you'll have to create your own team with your favorite players in many leagues. prepare your strategy and become the best coach in the world.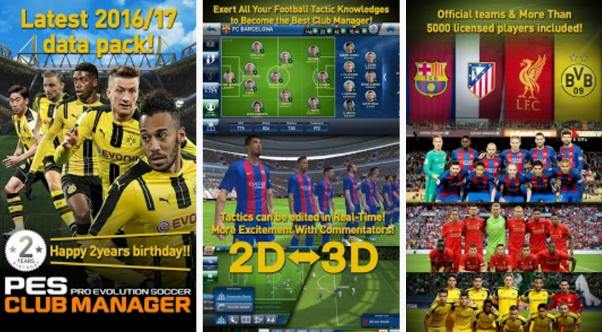 So what do you think about this 10 Best Free Football Games for Android list? An honorable mention we highly considered is Football Manager 17 Touch, we decided against it because FMT 18 is just around the corner, unlucky me, as I bought FM17 on a huge discount in Bundlestars a few days ago. Leave your comments in the box below and feel free to share this post with your friends!