Is it possible to share a Netflix account between multiple users without having playback problems?. Even they are login from different locations.
Netflix is already available here, the reproduction service of series and films has finally arrived in US, UK & DE after years of rumors and supposed launch dates.
If you were waiting anxiously, you can go to their website and claim 30 Days free netflix trial they offer us, from there, decide if you have convinced your category (which will ensure that it will grow continuously) or choose what the plan is More suitable to our needs.
Account Types and Plans on Netflix
Netflix has three types of plans and several features:
Basic Plan: for 7.99 $ / month , with HD content (or UltraHD) and only one simultaneous playback (on PC, TV, smartphone or tablet).
Standard Plan: for 9.99 $ / month , with HD content (without UltraHD) and two simultaneous reproductions.
Premium plan: for 11.99 $ / month , with HD content, UltraHD and up to 4 simultaneous playbacks.
Its recommended to opt at least for the Standard account, mainly to enjoy the content in high definition, while the great attraction of the Premium Plan is not so much the resolution UltraHD as it is only available in some productions and also requires a large monitor or smart TV To the height but, the possibility to enjoy the series and films in up to 4 different devices.
---
Now, it's likely that many people are wondering: what if I share a Netflix account with friends and share the expenses? Because sharing netflix account will save your money a bit.
How to Download Netflix Movies to Computer [Watch Offline].
Netflix thinks of the home when talking about simultaneous connections. And they giving the possibility that several members of the same family can enjoy different and totally personalized content in 4 different profiles within the same account but, that doesn't mean that it should be Be under the same IP .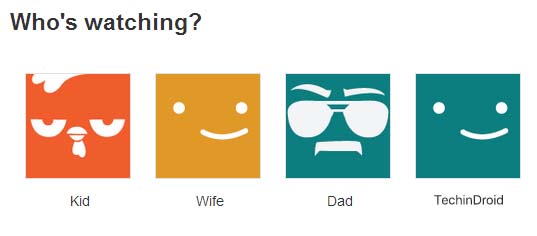 The idea of sharing a Netflix account between friends or family living in different parts of a city (or country) is available & Its not new at all. What's more, there are studies that claim that only 35% of all US and UK subscribers use their account as unique users or roughly two-thirds share it .
Netflix account Sharing rules 2020:
Unlike other services, Netflix doesn't identify by devices. And there is no limit of 4 devices per account (for example: computer + Android TV + smartphone + tablet) but, It detects by simultaneous connections, reproductions at the same time giving no matter where they are And from what hardware.
Therefore, nothing prevents Four people from sharing a Netflix Premium account of 11.99 $ / month (or two, if it is the Standard Plan of 9.99 $ / month) using different connections. So you can share netflix account in different locations.
Customize user Profiles on the same Netflix Account
---
When you login to Netflix it will ask what profile we want to use, since each one will get personalized recommendations according to their preferences and tastes.
From the " Manage profiles " option we can modify and create new ones. By default one is created for children under 12 years, so if we complete another four, in total our account will have 5 user profiles. And premium account having the sharing limit of 4 peoples.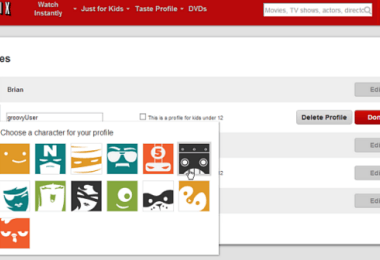 Are you already testing Netflix ?. Now you will know how you can share netflix account with your friends and family, & what do you think of this sharing feature of the netflix account? for More information | Netflix Help.