Upset with an unknown number of users who sign in to your WiFi Internet network? Now you can cut off the internet connections they directly using your Android in the following way.
Block WiFi Internet connection to Other users
To perform termination of block wifi users android in the same WiFi network using Android smartphones. Make sure before Android is already rooted , because this application requires access to your Android system. If not be root , you can read one of these articles:
If didn't work you can also search on Google with the keywords: " How To Root xxxx ) (Replace xxxx with your phone model number.)
How to Block WiFi connection to Other People on Android
Download WiFiKill and install as usual on your Android.

Open the application and Allow root access to WiFiKill application.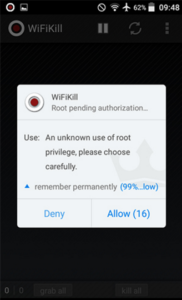 Perform scan WiFi, and select the IP address you want to break up suspicious connections.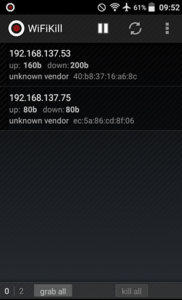 Change Grab and Kill to position ON .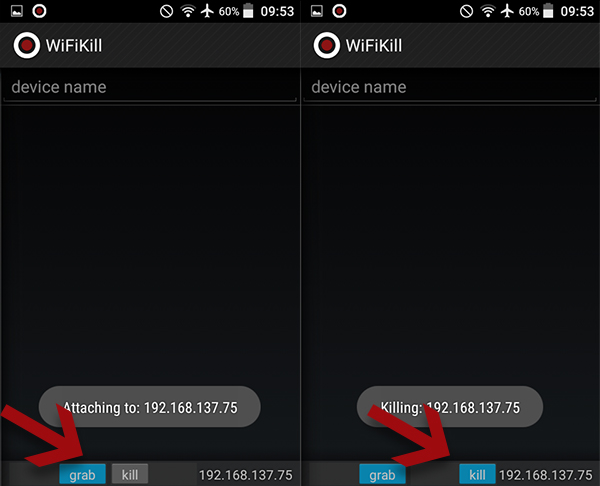 After changing to the ON position, the internet connection is automatically the person will die.