Last Update: September 2023
We have made a compiled list of Best apps for windows 10 laptop and computer in 2023. So you can make the most out from OS by using these must have windows 10 software.
Windows 10 has several things to brag about but, the success of its app store isn't one of them. Nearly eighteen months of its launch, the new flagship Microsoft operating system is more than 400 million devices with almost 7,00,000 apps available for phones, tablets and computers on the Windows app Store. It Seems to have a promising future but still not be as attractive as Apple and Google stores.
You may Also Like:
For the desktop it is even more difficult to get Best applications specially designed for Windows 10, which are also a better alternative than the win32 app (which we installed with the "next, next" classic). However, there are a handful of tools that leverage the style and the unique features of this version of Windows very well and you should consider trying on your PC. Today we recommend a Top 15 Best Windows 10 Universal Apps of 2023.
Top 15

Best

free windows 10

Apps

 

Download
---
1.

Todoist
Todoist is one of the best windows 10 apps for managing task lists today. It is one of my personal favorites and has an application designed to take advantage of Windows 10 to the maximum. Recently it was upgraded with smart features. So it's a pretty unique moment app.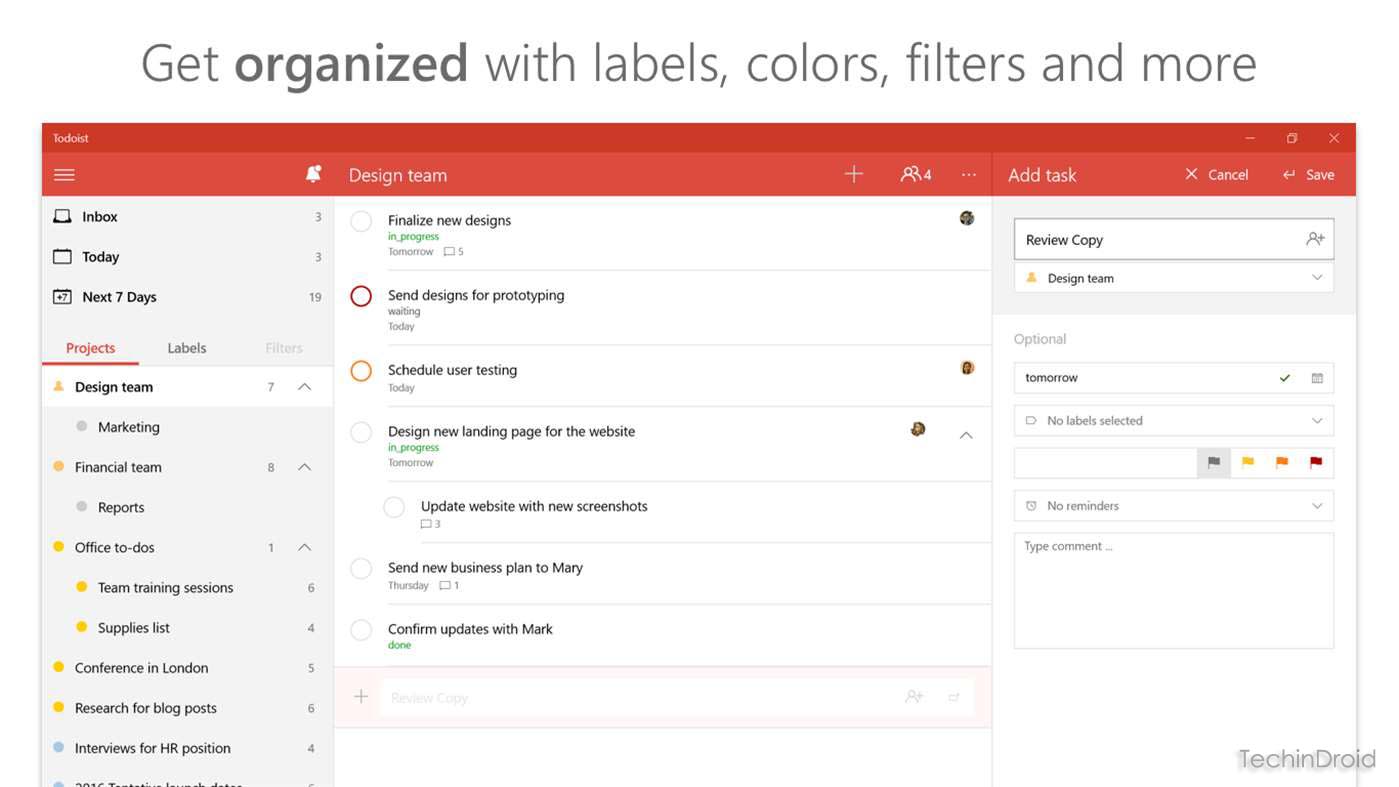 Todoist is a universal app , meaning it works on all kinds of devices, also it integrates with the activity center and has an interactive tile that can anchor the start menu to take the trail to your pending tasks.
2.

Sway
If you are the one who think PowerPoint gets old and outdated for most basic when creating a presentation needs, without skills. The same Microsoft has created its own alternative for PowerPoint, not a replacement for Office tool. But, as a simple, modern option for creating beautiful presentations without investing too much time and brain.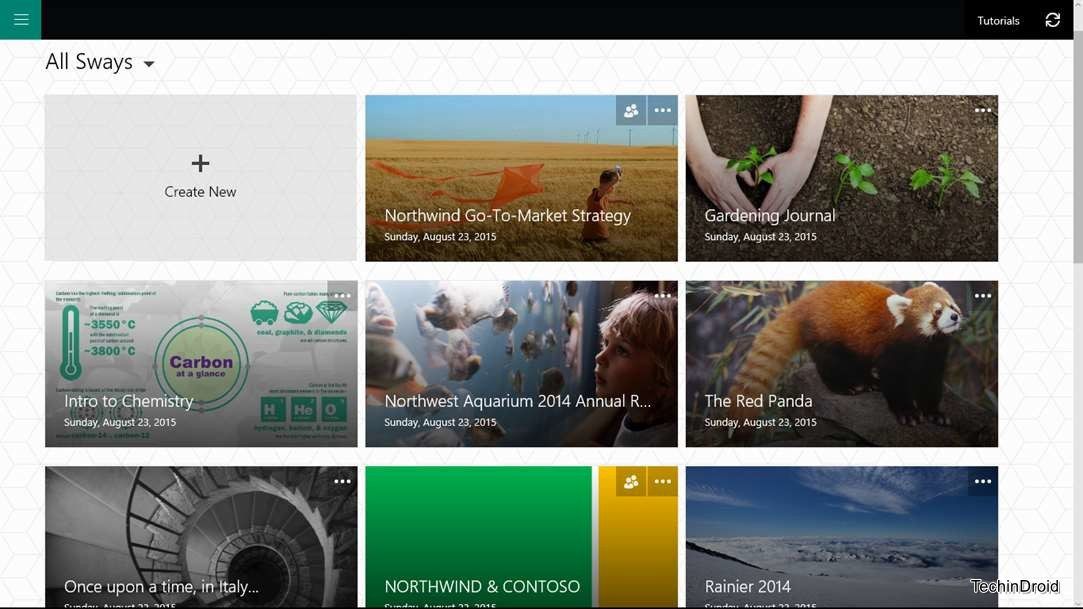 Sway is available for desktop and is completely free . However, having a subscription to Office 365 lets you use passwords to keep your private "sways".
 Download: 
Sway
3.

Plumbago 

best windows 10 apps for pc
Its a best programs for windows 10 laptop pc. Plumbago is a Microsoft Research. It is designed for touch screen devices, because it is a notebook digital drawing for freehand writing realistically.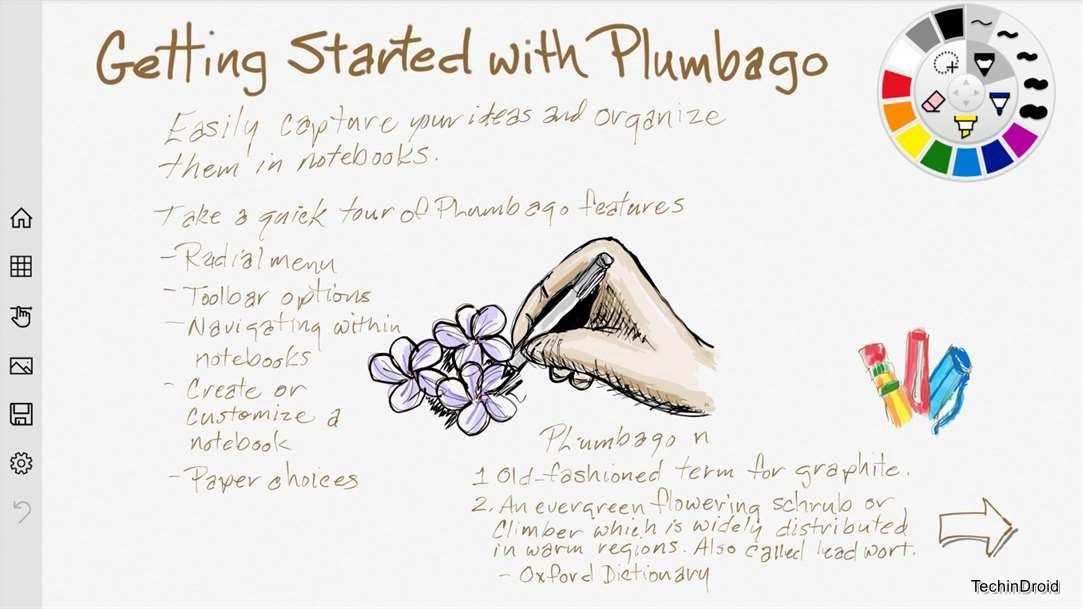 If you've ever used Paper by 53 on an iPad. Plumbago is the closest thing to this in a device with Windows 10. Try to imitate the ink and paper and offers elegant colors palettes for your drawings.
4.

VLC
The best media player in windows favorite of all and the best program for windows 10.  It has universal app for Windows 10. This version of VLC works with mobile devices, desktop and even Xbox One and Hololens.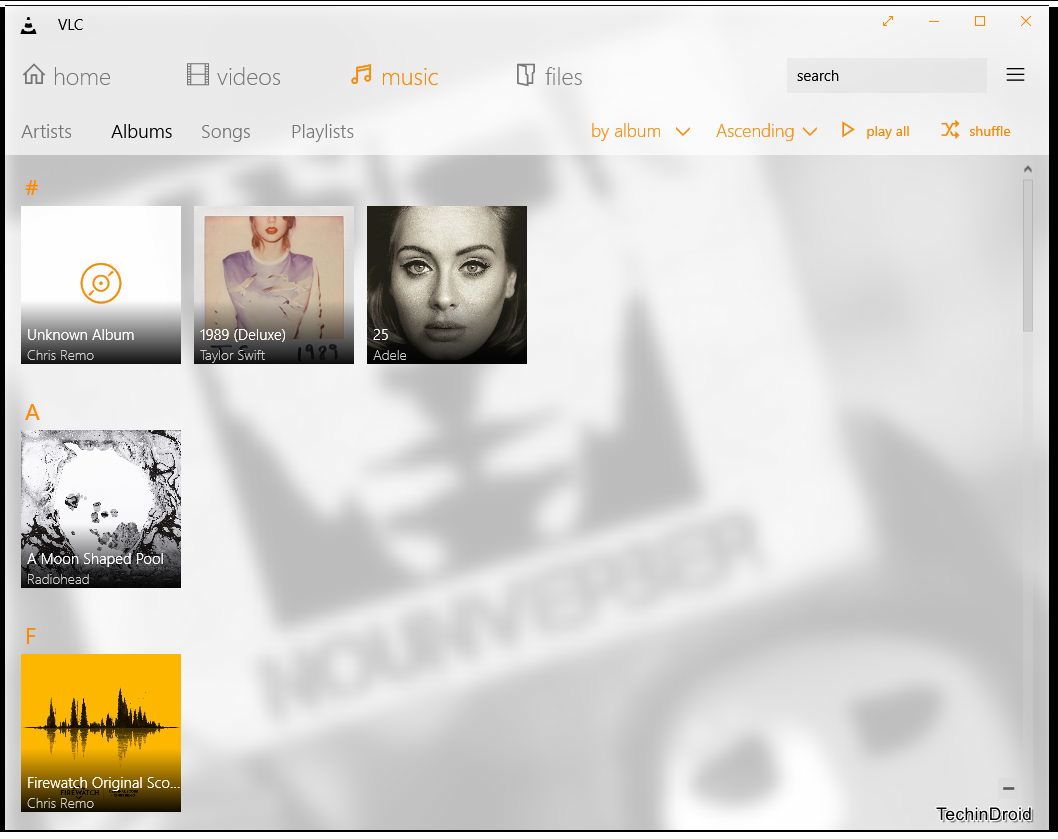 But it does not include all the features of the classic VLC, has its own features and unique design. VLC for Windows 10 is a great choice to play music and visually appealing way to organize your library of songs.
 Download: 
VLC
5.

Hyper
Hyper is one of the best apps for windows 10 laptop available to watch YouTube videos in a much more pleasant than that offered by the website interface. Its full-screen mode to remind you of YouTube apps can use on devices like Chromecast, Apple TV or video game consoles in the video is the protagonist.
You may also like: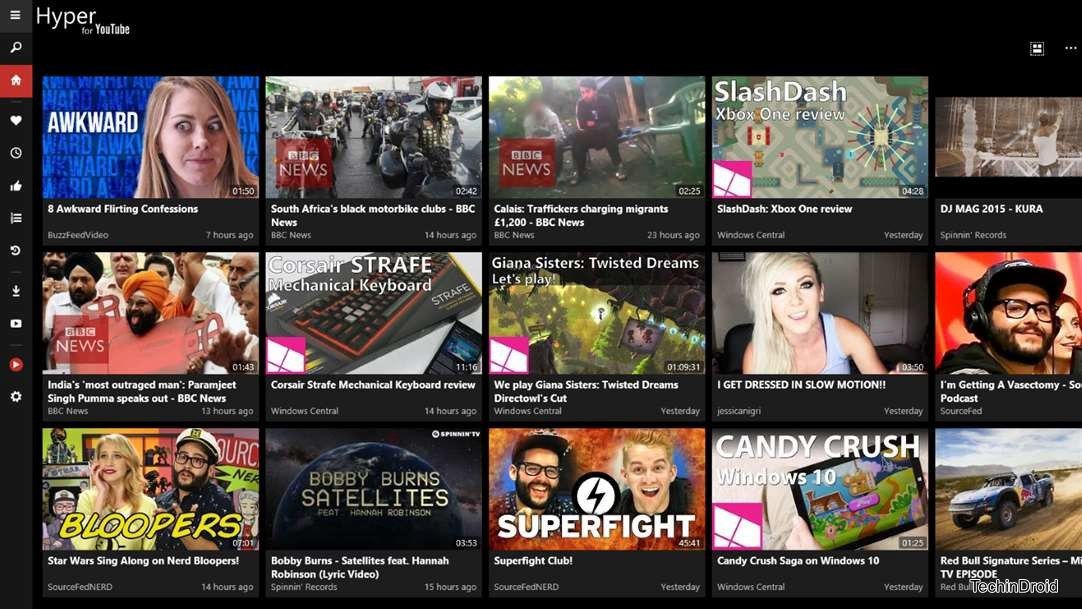 Best of all is that Hyper serves not only to see but to download videos , either alone or MP3 audio and video as MP4.
6.

WritePlus
If you are looking for a text editor minimalist and free of distractions to let you concentrate on writing and nothing else, WritePlus is one of the best alternatives available in Windows 10.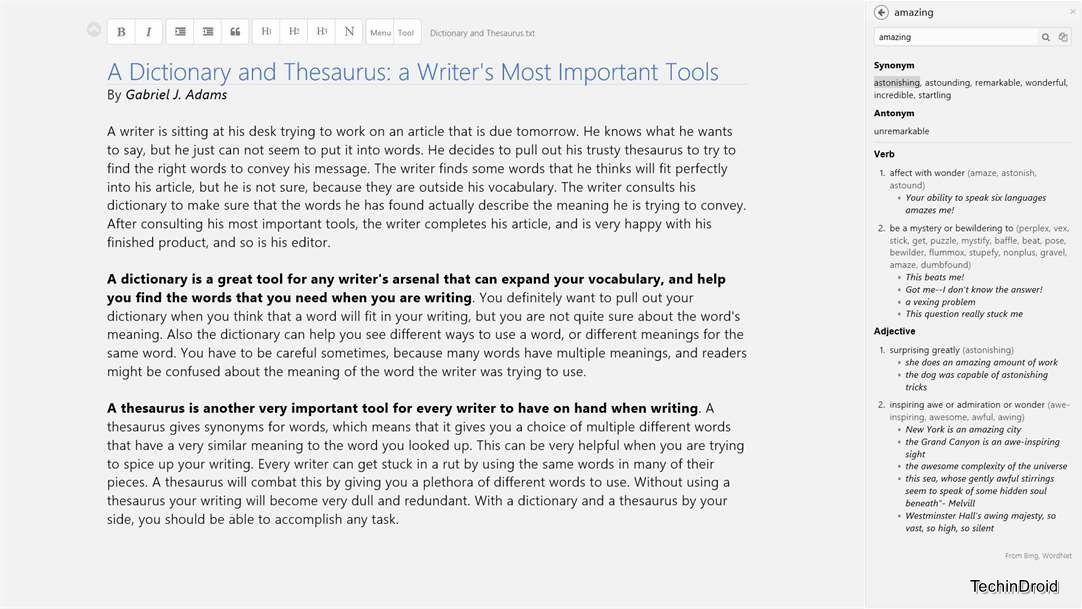 It is extremely simple and pretty, has support for Markdown. You can export your files in PDF format or Word and you can also change their appearance between a light and dark theme. Full screen mode eliminates any hassle around and leaves you completely immerse yourself in the editor.
7.

Flipboard
Flipboard has modern fond of its app even since the days of Windows 8 and 8.1. It is one of the best ways to read content and learn about everything that happens on the web.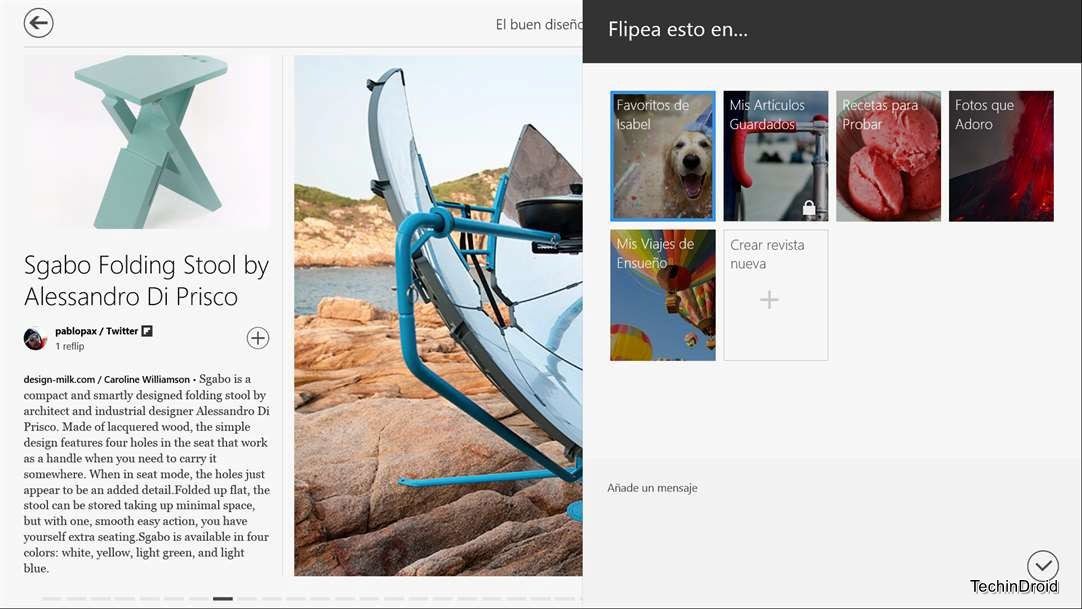 Read your own news sources, Flipboard recommendations or navigate between hundreds of magazines available is really nice from this application.
8.

Wunderlist
Wunderkinder was bought by Microsoft not too long ago. Although there is the possibility that end disappearing and becomes an integral part of other tools of the company, it is now one of the best Windows 10 apps that you can download on the store .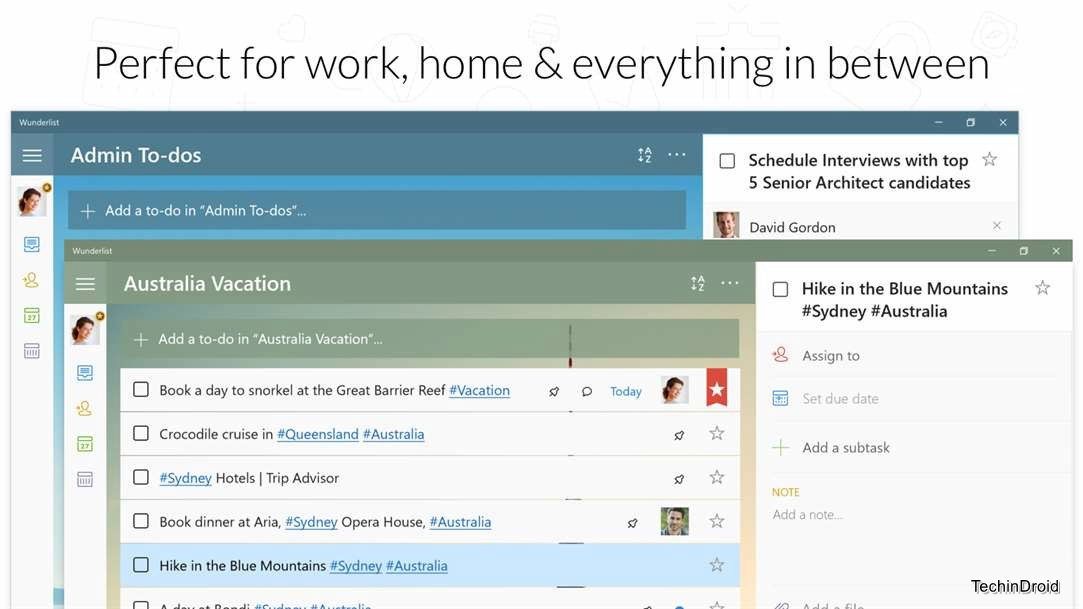 Wunderlist is simple, beautiful, easy to use and lets you share lists with friends or colleagues. It is also a universal app and you can use it on mobile, tablet or computer.
9.

TubeCast
If you are looking for an application that lets you send content via AirPlay devices like Chromecast, TubeCast is the best you'll find in the Windows Store.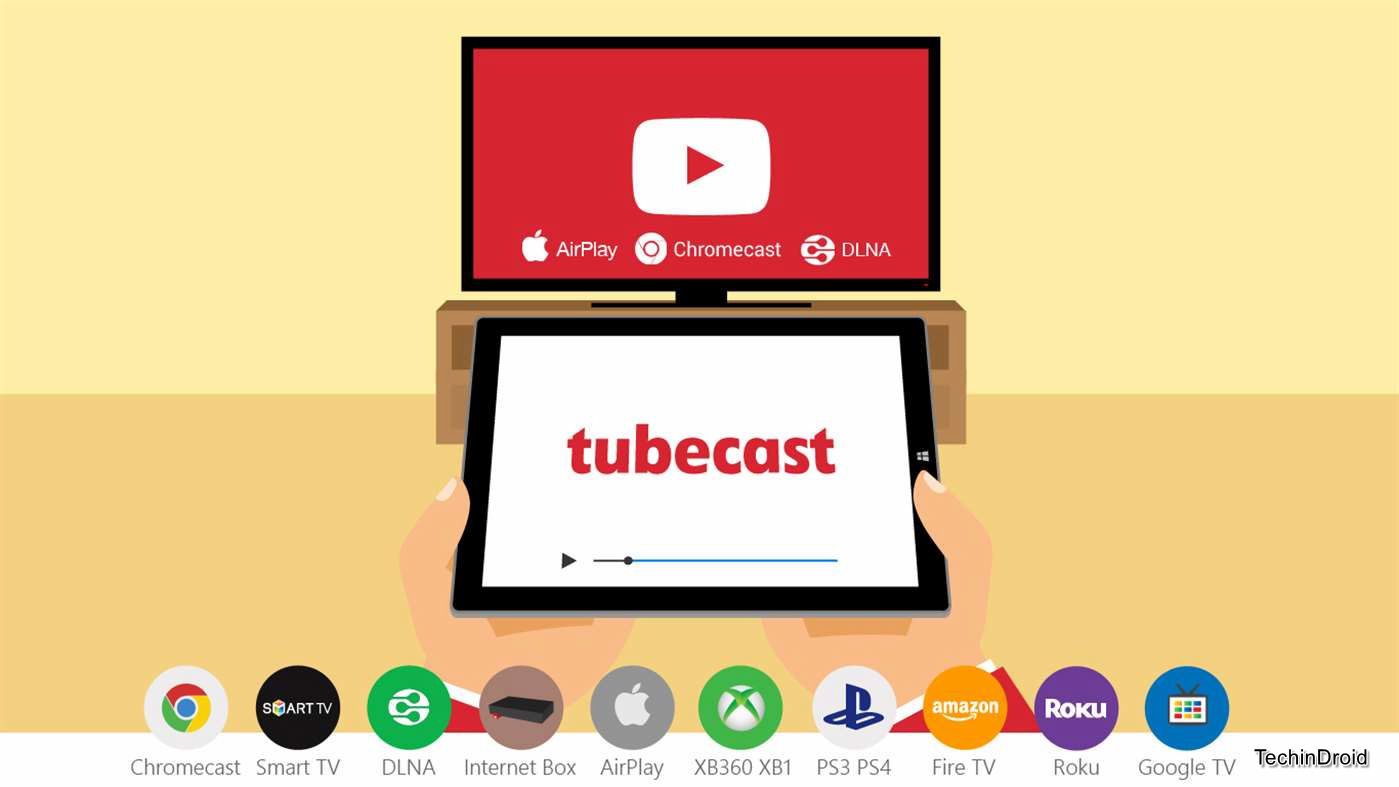 TubeCast lets you stream videos from YouTube to your Smart TV, Chromecast, Roku, Amazon Fire TV, DLNA, and 360 Xbox One, PS4 and PS3, etc. It is a universal app and runs on mobile and PC.
10.

InstaPic
Ultimately the best Instagram browser for Windows 10. This application is the best way to see photos of the social network from your PC. It's pretty easy to use and offers something that many think impossible: uploading photos to Instagram from your computer.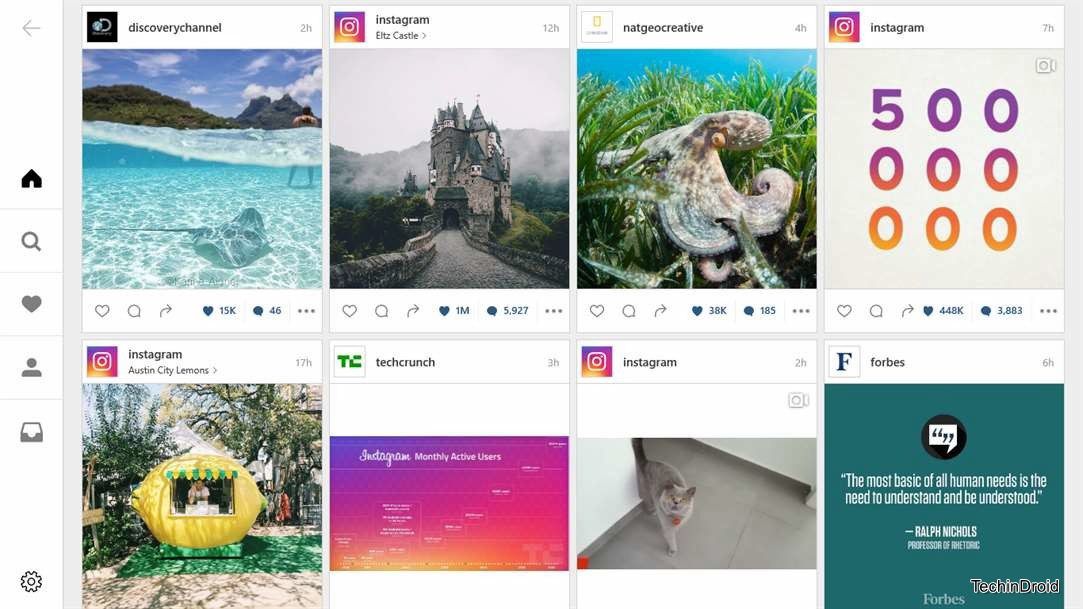 The only annoyance included are ads in the feed of photos, but you can pay a small premium fee to get rid of them.
11.

Drawboard PDF
Its a best apps for windows 10 laptop Drawboard PDF is an app that lets you dial make drawings and notes on all types of PDF documents. It is the only the paid app from the list, but we have included not only how good it is, but by how innovative it is. It is one of the first Store apps that give support to the Surface Dial .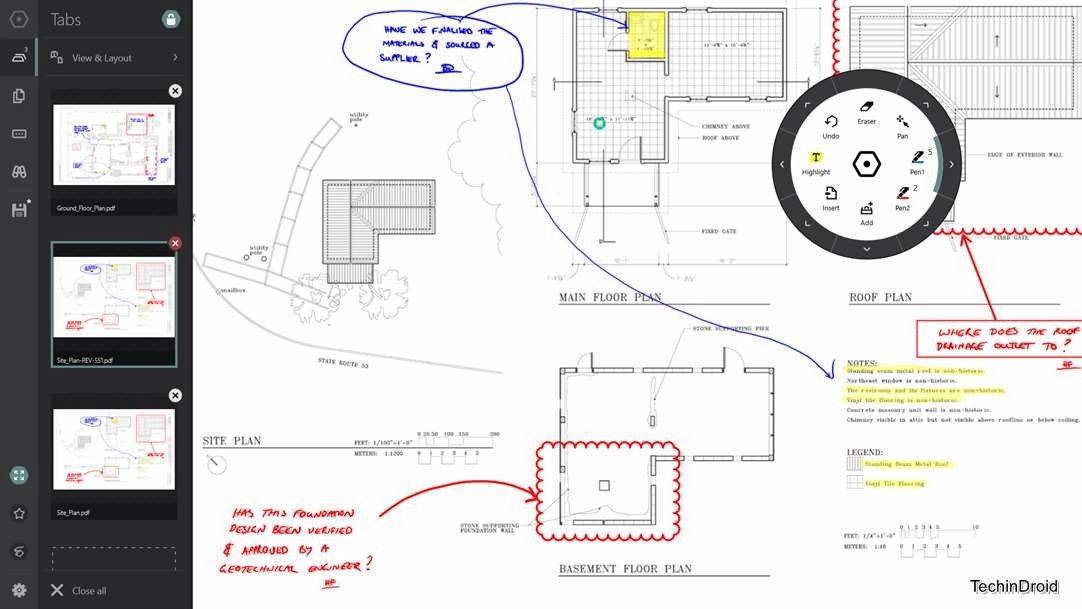 12.

Socialize Up
Socialize Up is a best messaging and social networks available for Windows 10 both mobile and PC. It is all one application from which you can use Facebook, Twitter, WhatsApp, Instagram, Reddit, Google+ and Hangouts in one place.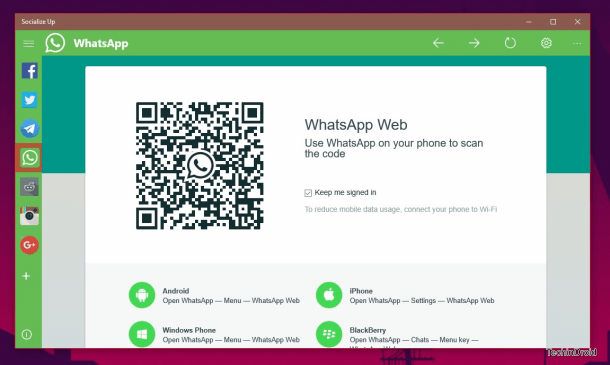 13.

Baconit
Available in mobile, PC, Xbox One and even Hololens, Baconit is one of the best Reddit available for Windows 10. It has a dynamic interface that adapts to any device extremely quick and has a very nice design.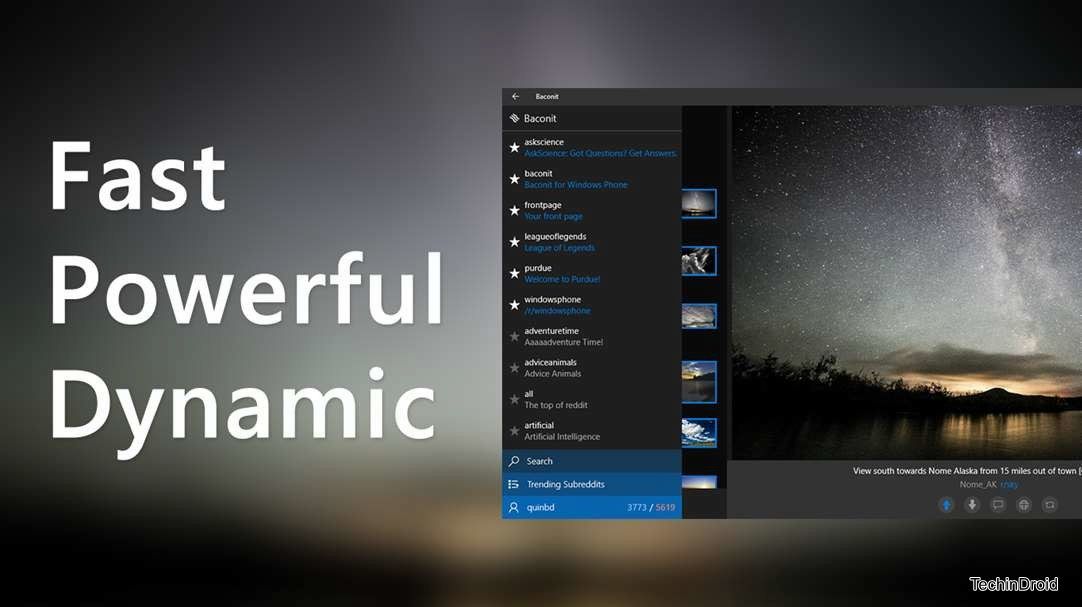 14.

Boards by Todoist
This app is still in a project progress but, emerging as the perfect complement to the app Todoist task lists. Boards is a tool much like Trello, to manage projects using boards and apply the method Getting Things Done . If you use Todoist or Trello and grabs your attention, you should try it .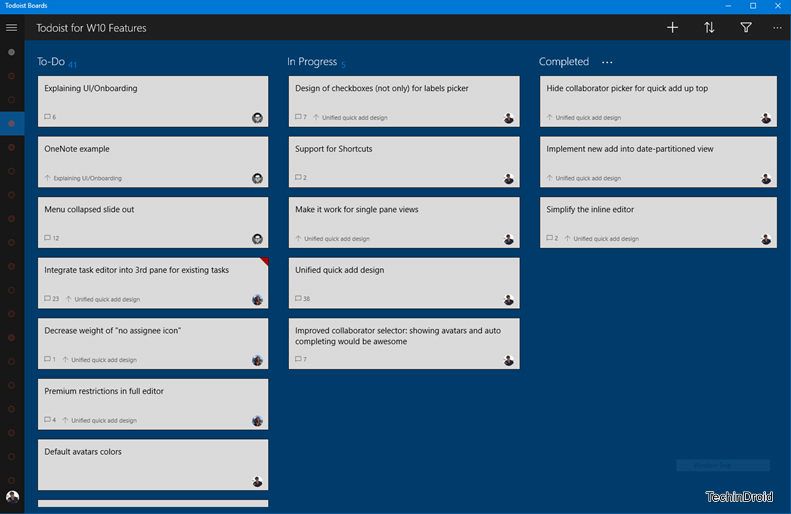 15.

Twitter
A year ago it would have considered absurd to include the Twitter app for Windows in a list of the best apps, but surprisingly the social network sobered and recently launched one of the largest and most comprehensive updates to the Twitter app for Windows 10.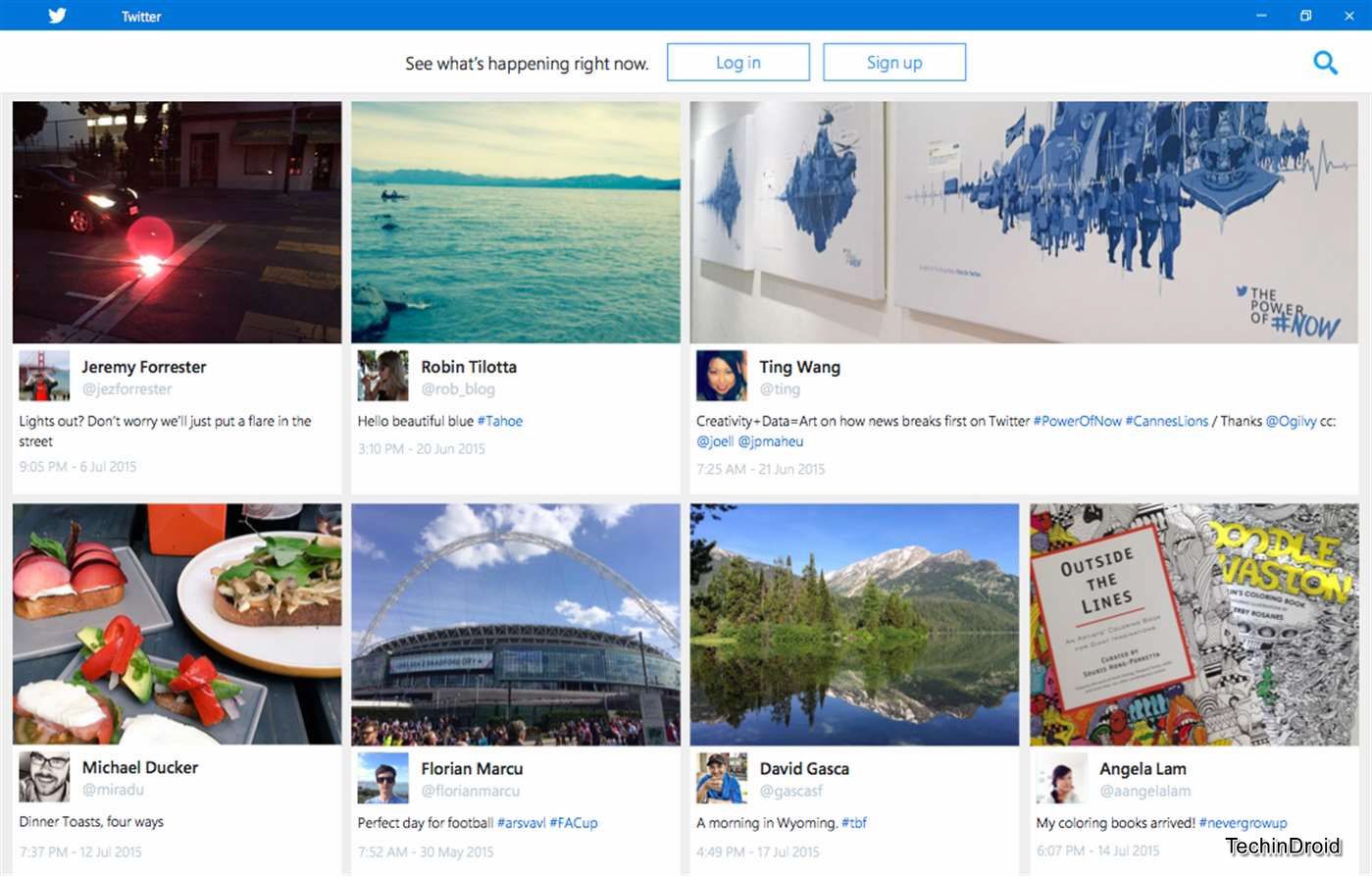 Twitter is already universal app and have even added support for Windows Holographic. The app despite how simple it is, has all the necessary to enjoy the social network from Windows 10. In addition to them was very nice features.
We are ending up our collection of Best free Windows 10 Universal apps 2023 – Free must have software for windows 10 2023 edition. We missed any of the best windows 10 apps, If so suggest apps in comments this article will be updated. Don't forget to share this article on your social profiles.