Last Update: May 2023
Best Antivirus for PC 2023 May: Surely you already have antivirus software installed on your PC Or at least it should be. Perhaps you think the Windows default antivirus is sufficient but, it is not. Microsoft Security Essentials provides basic protection. But, incomplete. Some independent tests indicate that lets 1 in 10 threats, which seems to make clear that it is important to have the extra protection of a good antivirus either paid or the best free antivirus for PC here we show .
With a Best Antivirus we must stay safe behind guard. The Anti-malware constantly evolving and antivirus do the same. Every year there is one or another that stands out above the others. So it is a good practice to change antivirus occasionally to test their virtues or detect different types of malware. There are many antivirus software available for free.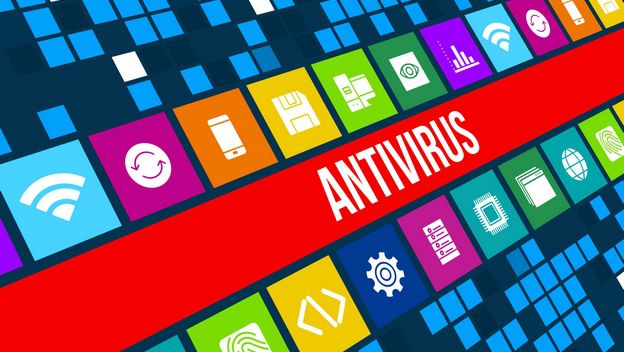 Everyone having a question about using free antivirus or paid (Premium Antivirus). Free version of antivirus also protect your pc from malware and Trojan kits. If you need to unlock extra features in Antivirus you can Buy a premium Account. There are a lot of sites provides cracked versions so try them for enjoy premium services for free.
Basically, the free antivirus will stop known viruses. but, have problems when trying to detect new and unknown malware. And many of them are financed by selling statistical information to third parties such as AVG own contract certifies in its use.
Even so efficient tools that will block most threats because they use the same engine as the paid versions though cutting extra features. So it is highly recommended to install one, if you've waived the payment.
Top 10 Best free antivirus for PC 2021
---
Here is a list of best free antivirus for PC or computer and Laptop. Perhaps protection against viruses and malware is not as complete as that offered payment. but, keep your computer free of infections and best of all, without spending a dollar totally free. Although before it is important to consider some key aspects.
Traditional or the Cloud Antivirus?
Some current antivirus work in the cloud, rather than on the local computer. This produces some differences in the use and maintenance but, not results. Both models are equally efficient.
Traditional antivirus is installed as a program and must be updated almost every day, downloading new virus definitions. This process is usually automatic, so not a major problem.
Antivirus cloud work on a server security company, rather than on your PC . This has the advantage that you do not need to update them because they are always updated on the remote server itself. But usually they work slightly slower.
Antivirus only not a solution:
Years ago its enough an antivirus installed on your PC safe from any threat. Now a days virus are more stronger So we need Anti-trojans style Malwarebytes, Antimalware and disk cleaner like CCleaner. which erases cookies and history and preserves your privacy. Some antivirus you include one of these extra protections (or both). but not all.
Remember also perform complete checks with the antivirus at least once a week to detect any malicious software that could be cast without raising the alarm.
In this article we collect the best free antivirus for PC . If you want a good antivirus for mobile? I recommend to read my previous article Best Antivirus for Android.
Best

Antivirus

2021

 

free download
---
7. 360 Total Security
360 Total Security is one of the Best free antivirus for PC 2016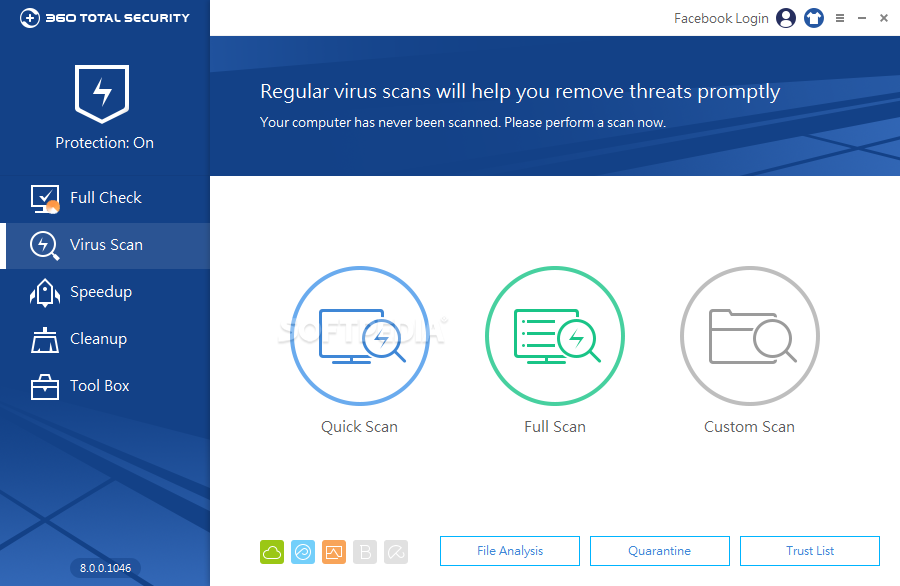 This antivirus is developed by Qihoo Chinese company and thanks to build this Antivirus with different malware detection engines.
Indeed 360 Total Security uses four different engines: one of their own creation one that works in the cloud and commercial Avira and BitDefender engines which are among the most reliable on the market.
With such set of tools, it is normal 360 Total Security always appears well placed in ranking of best free antivirus. Yes, the benefit of using this multi layer technology is that the analyzes are slower than other competing products and also consumes more resources. so it can affect performance on older and less powerful computers. It also produces more false positives than average.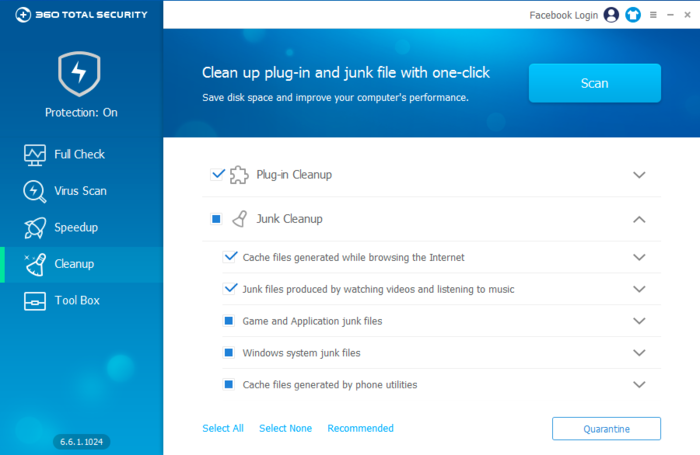 360 Total Security also shines by the large number of free tools that incorporates . It includes built system repair, cleaning cookies and temporary files, protecting webcam and online shopping antikeylogger (prevents malware to record keystrokes on the keyboard). Its also protects USB drives. However to use some of these functions. You must create a free account to get additional software.
One of the most innovative elements is a sandbox that lets you run programs infected in a secure environment to check its effects.
We are undoubtedly facing one of the free antivirus most effective and complete. Recommended if you have a modern PC that will not be affected by its operation in the background.
6. Panda Free Antivirus 2016
The Spanish company Panda Security is one of the world leaders in the market for antivirus and security software. As with other companies in the sector with their antivirus payment it offers a free antivirus that uses the same scanning engine as the commercial version. so you can enjoy the quality of protecting your computer with a software warranty.
best antivirus windows 10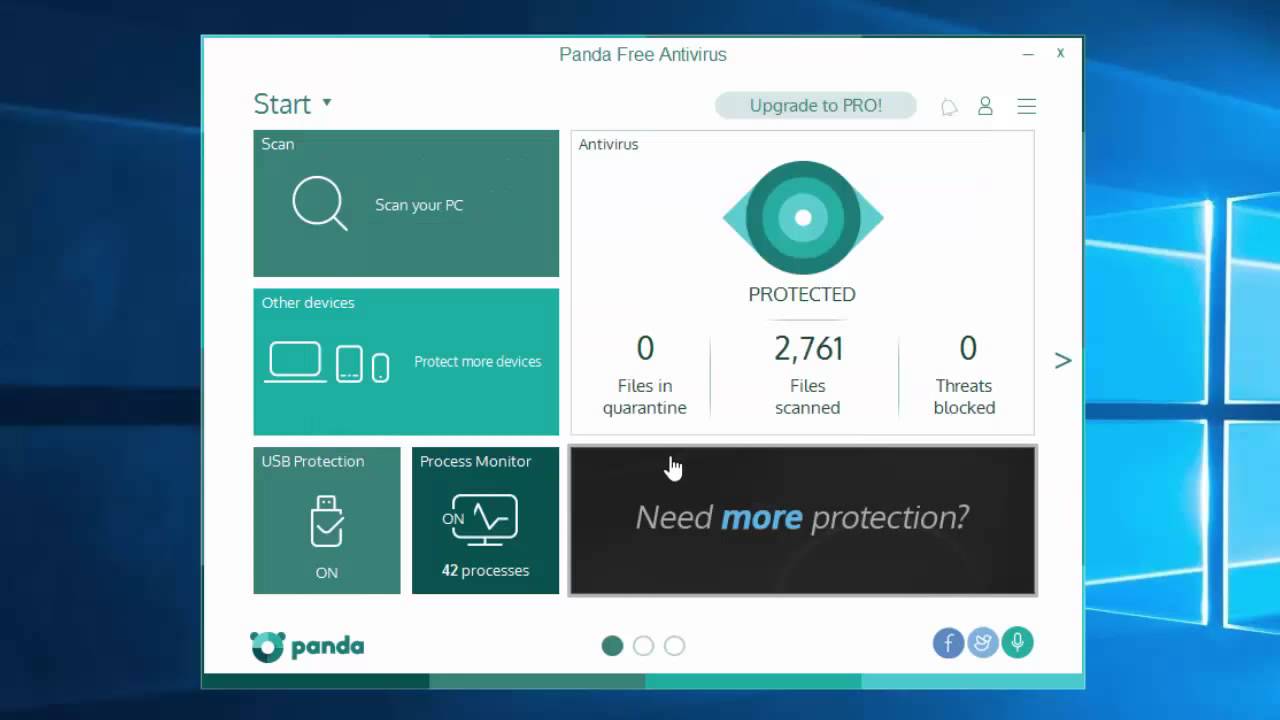 In independent comparative Panda Free Antivirus 2016 gets very good scores in the test virus scan, although a little low ranking in detecting phishing. Its scanning speed does not stand out, but instead produces very few false alarms.
Panda Security are so sure of their effectiveness offered by the Panda Guarantee. If you get infected, you are compensated financially.
Panda Antivirus 2016 Free works in the cloud, so you do not have to worry about updating. It is lightweight and consumes little resources. It will not slow computer use.
The free version offers antivirus and anti-phishing protection, although no firewall, WiFi protection. Parental control and other options that are themselves in the paid version.
However Panda Free Antivirus  2016 does include interesting extras like USB vaccine that protects against infection arriving via USB flash drives and external hard drives. You can also create a rescue disk if you are infected.
With Process Monitor analyzes the programs that are running and you to say if anyone is potentially dangerous or slows down your computer. Its also avail for Android and iOS.
Panda Free Antivirus 2016 is one of the best free antivirus you can install on your computer. No need to configure or download regular updates of virus signatures because it works in the cloud. So it is ideal to install and forget.
5. AVG Antivirus Free Edition
AVG has spent many years offering free protection for millions of people. The fact that always appear among the top rated free antivirus is a guarantee of quality.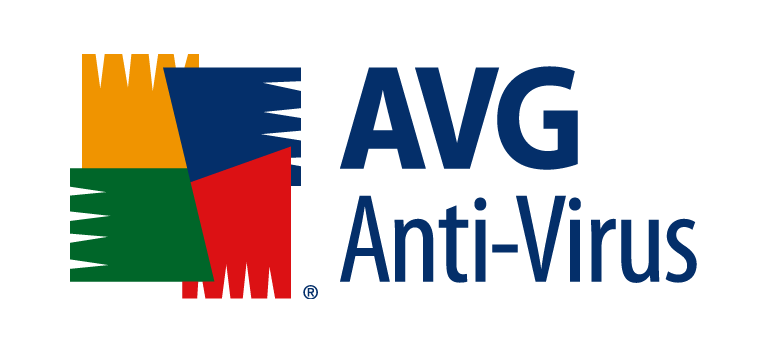 The Czech company has not rested on its laurels and has presented a version of 2021 completely remodeled full of novelties. AVG Antivirus Free Edition offers protection against viruses, spyware and other malware. It also analyzes web page links and messages from Twitter and Facebook. Examining protects email attachments and automatically updated.
It is available on PC, Mac and Android version. Powered AVG Zen control the protection of all devices from a single panel remotely. You can perform checks your PC from mobile. AVG Antivirus Free Edition is no longer updated once a year. But, now provides continuous updates through the free service AVG Protection.
This free version allows you to customize and schedule regular checkups. In independent testing companies like AV Test is placed in the middle of the table offering a professional although with some gaps in the stress test protection.
Checks are quick and and consumes very few resources . Only scans your computer when you're not using. In addition it generates very few false alarms an important thing if using computer – expert users.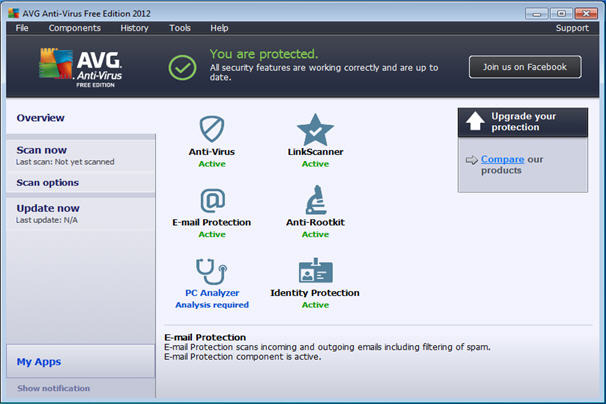 Its functions additions highlighted the excellent performance of the antiphishing tool and manager emails, anti-rootkit analysis and detection of malware.
No, yes, antispam and firewall tools, which are left to the paid version.
We are undoubtedly at a service very professional protection that you will be very interesting if you want to protect different devices remotely, and you are concerned about threats from phishing or email.
4. Avira Free Antivirus 2021
Avira is the Best Antivirus for pc. With free services of such quality as those offered by AVG, Panda, Avast and company, it is difficult to choose a winner.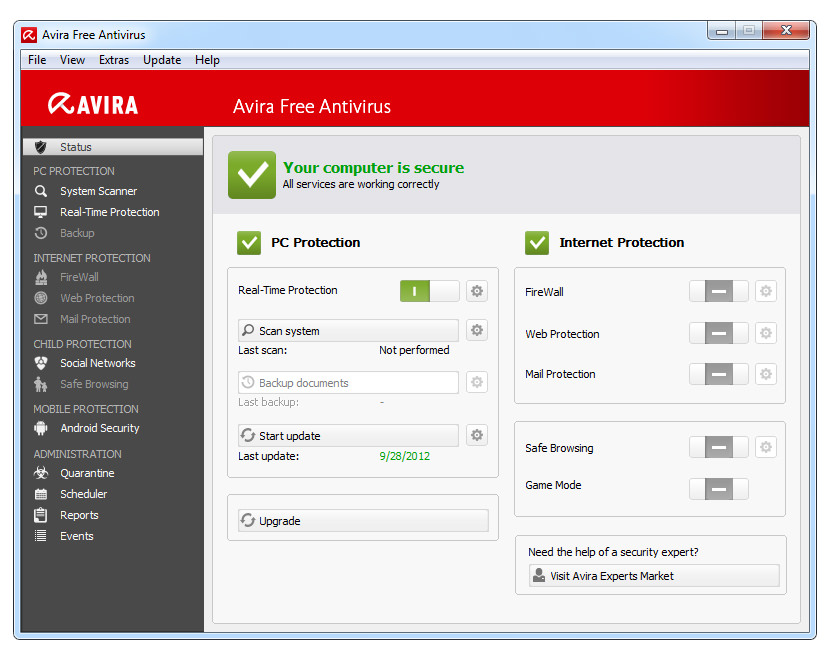 Avira Free Antivirus 2021  has earned a deserved reputation in recent years because it always appears  at the top in the list of virus detection , surpassing even paid antivirus.
Commercial quality offers protection to  use the same engine as its paid version , Avira Antivirus Pro 2021 also protects against Trojans and worms, as well as against the PUA (potentially unwanted applications) that are hidden within legitimate software. Also shields the configuration and startup, so that nobody can change them .
Features
Using cloud technology can identify and isolate unknown malware. You can also make manual checks, find rootkits and create rescue disks.
It includes a few extra tools but must be installed as a separate program or a browser extension. A cookie manager, a module for safe navigation and even a price comparison.
It has the most clean and simple interface.
Multiple configuration options. With use of an independent launcher that gives access to the different applications. it is not easy to use for novice users, but the default options work well.
Avira Free Antivirus 2021  provides complete protection against major threats, it is not intrusive and does not cause false alarms. If you are used to manage and configure PC programs, will not disappoint. There is also a version for iOS and Android devices.
3. Bitdefender Antivirus Free Edition
If you are good not configure antivirus or bother you to watch for updating or performing periodic reviews,  Bitdefender Antivirus Free  is made for you.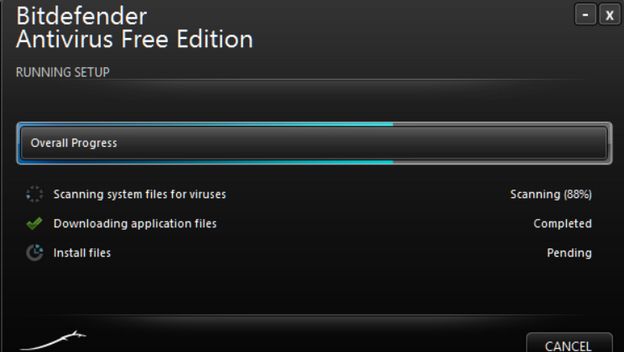 Adopting the premise " install and forget "  Bitdefender Free Antivirus  does not require any configuration.  When you install is placed in the Windows taskbar and all you can do is make a full computer scan. He is only updated in the cloud and active protection in real time. It acts intelligently, stopping checks when it detects that you are running software that requires resources, such as a game.
And the truth is that at the level of defenses not need anything else.  It uses the same engine as the paid version , so it offers a maximum level of protection at the level of virus as phishing and rootkits.
BitDefender is also one of the few companies that do not sell information to third parties to finance the free version.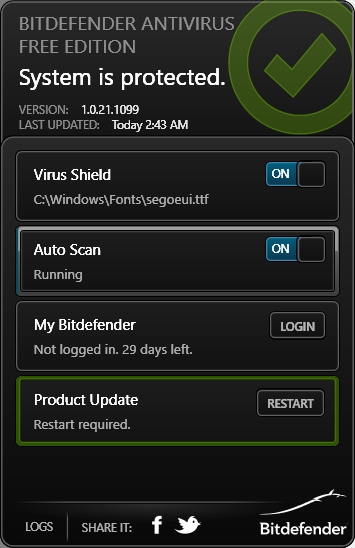 The only handicap is that although it works in Windows 10, is not optimized for maximum performance on this system. So if you use the latest Microsoft OS maybe you should opt for another free solution, but as we said works correctly in Windows 10.
2. Ad-Aware Free Antivirus +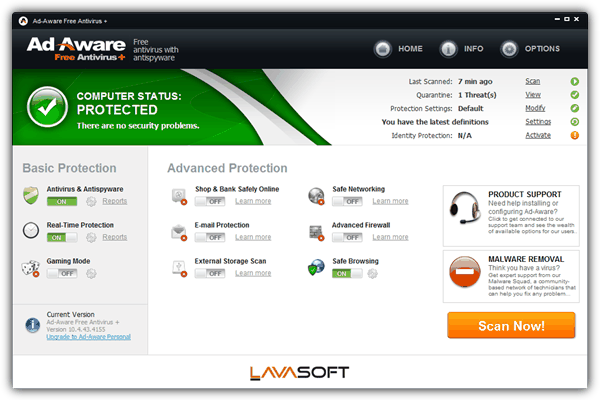 The company Lavasoft became world famous a few years ago. With its anti-spyware solution that fought with great success against the advertising eFspionage. That software still exists but, it has extended its coverage and now offers a free antivirus.
Ad-Aware Free Antivirus + mixture in a single product an antivirus and anti-malware software recognized Ad-Aware 11. It offers decent performance with robust protection, although independent analysis is not among the best.
Its Anti-malware solutions detecting malicious websites effectively, spy cookies, and Trojans advertising . It is even able to block browser settings so no one can change it . Other advanced options like anti-phishing the analyzer mail only in the paid version.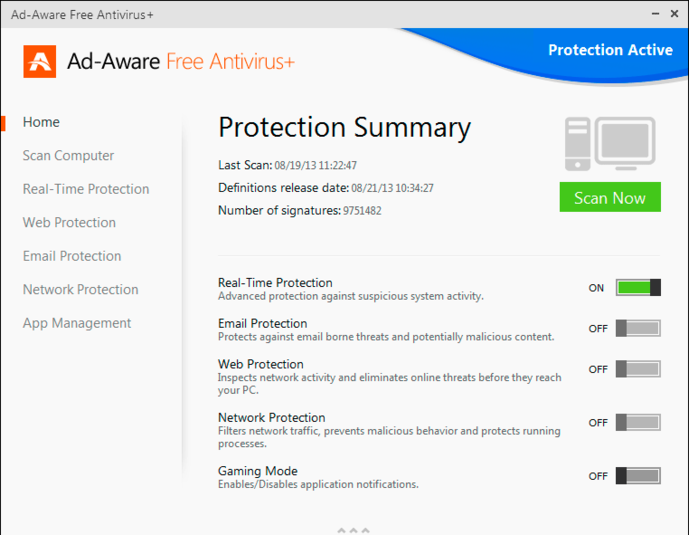 By using it You can block advertising malware applications and malicious spyware.
1. Avast! Free Antivirus 2021
Over 230 million user's trust is Avast. Avast security products are among the most used in the world.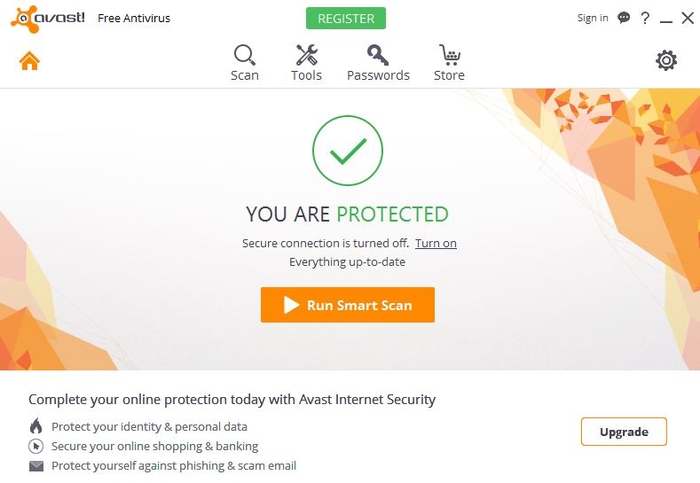 Avast Free Antivirus 2021 is one of the most complete free solutions are getting. because not only protects you from viruses but also from hackers and thieves access.
The Avast Free Antivirus 2021 is very good at blocking malicious websites and apps. In addition it offers good protection in access to banking and online shopping.
Its a highly configurable software. since from the installation itself you can choose what you want to install:
Web Shield
Email protection
Browser protection
System cleanup
Rescue disk and other tools that deserve to be discussed separately.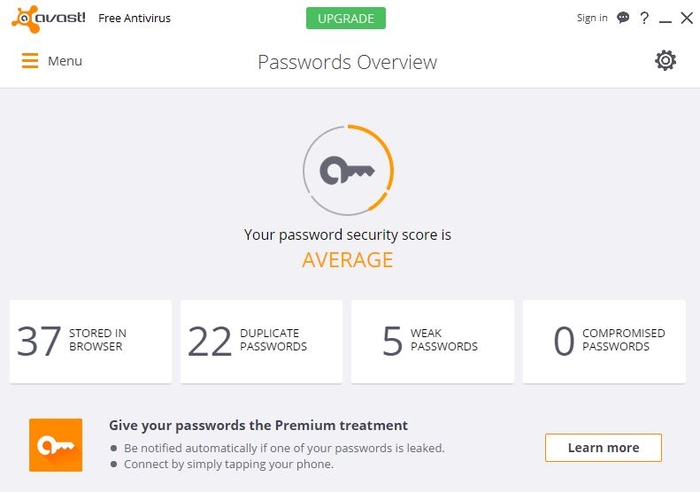 Encrypts your Internet connection. Its changing your IP with the free Avast SecureLine virtual private network.
It offers remote support for PC to connect to another person and resolve configuration problems or concerns. It also updates the programs you have installed. If there are new patches.
It includes a password manager to keep them all together and just have to memorize the principal.
Home Network Security module analyzes the WiFi network and report if you find insecure passwords or security holes.
As you can see this is one of the best free antivirus for PC that currently exist. Despite all the features that incorporates not slow down your computer use, although it is true that some analyzes are a bit slow.
It also has a version for Android with anti-theft system.
In this video tutorial that explains how to install Avast Free Antivirus in English :
So this is a complete collection of Best free Antivirus software for PC 2016 edition. Which can be used on a Computer or laptop windows XP, 7, 8, 8.1, 10 all versions of windows supported. Do you thing which antivirus is best one? Comment below & Don't forget to share this post.