Microsoft has been looking to constantly expand the user experience that is achieved in Xbox through SmartGlass, an application available for multiple platforms that gave us the power of the social gaming network anywhere, in addition to allowing us to use our smartphone, tablet or computer as a remote control and a few extra functions depending on the content that we were playing. For this you will need Xbox live subscription active to access your favourite titles from anywhere, if you don't own then look for buy, you can even buy Xbox live codes from online stores and even get that for free, wondering why? Just have a look at the tips to get free xbox live codes.
It started being available back in 2012 for Xbox 360, but an application for Xbox One came along with the international launch of Microsoft's next-generation console to bring all those features to the next-gen, and today we can see an update that gives quite interesting functions.
As is logical, Xbox One SmartGlass allows us to take on our Android all the potential of Xbox Live: messages, friends, the content that we can see by the dashboard of the console … all these functions are not new since they are from Xbox 360 established, but it is still a great addition in situations where we are far from the console but we want to participate in the particular social network of video games.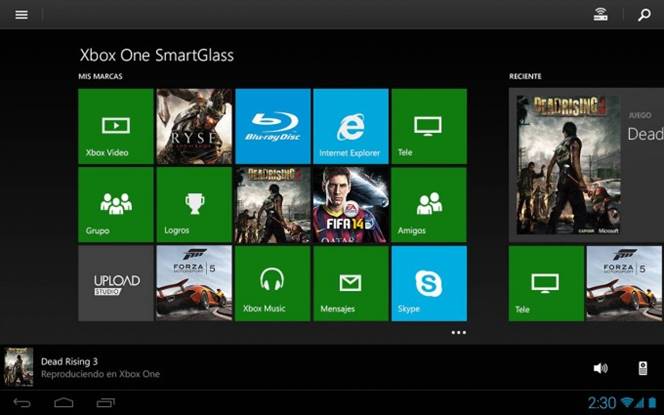 But, on the other hand, the latest update takes advantage of one of the functions that stand out beyond games: television. With OneGuide we will be able to unify all the television channels and applications to see them from a single place, besides that we can manage from our Android the decoder (thanks to the auxiliary HDMI port it has) and the traditional television channels.
It also has a few new features that will please the most players, such as compatibility with Twitch or the ability to compare games. If you have an Xbox One and you are interested, you can get the free application from Google Play.