Last Update: November 2022
Samsung Smartphones are indeed the heart of Android smartphones industry especially with the launch of latest Samsung Galaxy smartphones. No wonder, it has countless new features to even begin with mentioning. But keeping everything aside, Samsung is damn serious about the security of the user's privacy. With the latest Samsung phones, you can easily setup several screen locks so that no intruder, thieves or hackers can access your phone without your permission.
Samsung smartphones even allows to setup text, PIN or fingerprint passwords to maximize the security of your phone. However, sometimes it's too difficult to remember those passwords and one can end up forgetting it forever. Now, Samsung phones has tendency to lock you out for several hours if you keep entering the wrong password over and over again. So, be very careful or else you will lock your phone out forever.
Now, before you get too worried about this situation, let me tell you that there's nothing to be afraid of as TunesBro Android Toolkit can provide the remedy that you are looking for.
What is TunesBro Android Toolkit
It is one of the best Android data recovery tools that help to unlock Android smartphone even if you have forgotten the password of your phone. Not only that, it even works with other lock types like pattern lock, maze lock, PIN, Password or any other sorts of protections. The latest version of this program even supports to unlock Fingerprint locks which is not provided by any program in this industry yet.
Top Features
 Very clean and attractive user interface. Easy to use.
Unlock screen lock from both iPhones and Android smartphones.
No computer skills are necessary.
Compatible with latest Android 8.0 Oreo as well as iPhone X.
Safely removes the password from the phone without damaging any data at all.
Works perfectly with four kinds of password types like text password, pattern/maze lock, PIN and Fingerprints.
Compatible with all latest Samsung devices like Samsung Galaxy S, tab series, note as well as with latest LG models like LG G2/G3/G4 and so on.
Trusted by millions.
How Does It Works
As we mentioned earlier, it's one of the easiest tool to operate with. You simply need to install the program, plugin your phone and run the program to unlock your phone. You literally need few clicks to accomplish this task. But still we are writing a full step-by-step guide to show you how to unlock your Samsung smartphone with this program.
Step 1. Install the Program
First thing is first, you need to install the program by downloading the executable file and run it on your PC to see the interface of the software for the first time.
Step 2. Connect Samsung Smartphone to PC
Once the program is installed, it's time to connect the locked Samsung device to computer with a data cable and let the program recognize the phone by itself. After the phone is detected, click on "Start" to get started with the unlocking process.
Step 3. Choose your Brand and Model Name
The recovery package varies from brands to brands. So, it's highly recommended to choose the brand and model name of the phone correctly in order to download the accurate data recovery package. You can absolutely search all phones and models from the list given by default.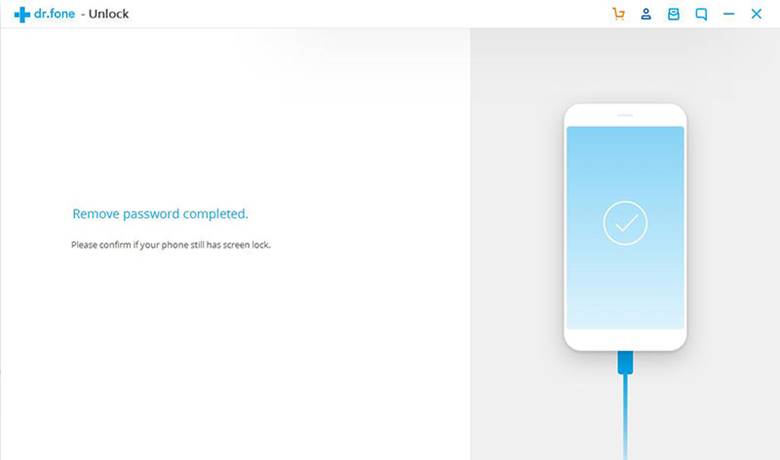 After selecting, a pop-up message will appear, just type confirm to continue.
Step 4. Enter your Android into Download mode
Follow the mentioned procedure to put your phone into download mode –
1. Turn off the device.
2. Reboot it by pressing Home + Volume Down + Power.
3. Leave the Home and Power button once the light is visible on the phone screen and keep pressing Volume down button unless and until the Download mode is activated.
Step 5. Finish downloading recovery package.
At this point, the program will automatically attempt to download the recovery package by itself. Wait patiently until the progress is finished. The time really depends on the internet speed.
Step 6. Unlock your phone
Once the recovery package is download and installed, your phone should be unlocked already. Simply reboot it and access the phone normally again.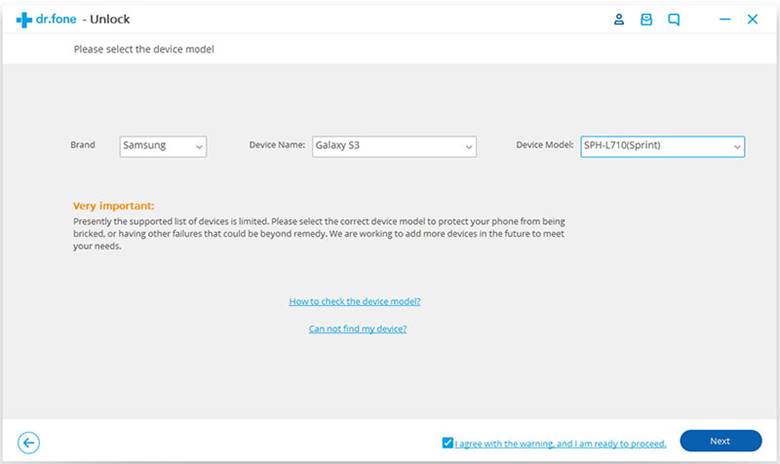 That should do the trick for now. As you can see, TunesBro program has huge potential and extremely powerful. Next time if you forget the password of your phone then don't get afraid but instead use this program to remove the password from your phone. Undoubtedly, this program deserves a 10 on 10 rating for it's effectiveness but don't forget to read the reviews before downloading to see the satisfied customers words.