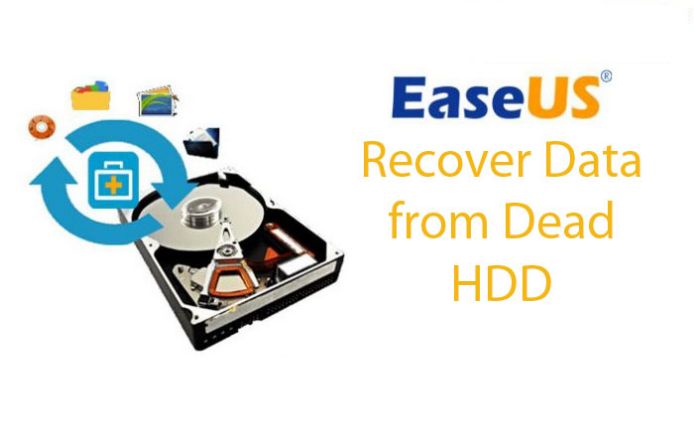 While using computer, your hard drive is being damaged either knowingly or unknowingly and this damage may lead to the failure/crash of hard drive or may cause loss of data in your computer. However, recovering your information after crashing of hard drive is mandatory. You maybe stored all your family photos, videos or office files in that hard drive and no other choice for you need to recover them.
We found that many people are facing Hard Drive failure nowadays and if you are one of the victim then you will be definitely benefited by reading this article. In TechinDroid, we will show you how to recover all kind of files from the corrupted hard drive easily. For the you will need to use any of the free data recovery software in the market helps you in recovering your crashed files. I recommend EaseUS free data recovery software, its the current king in the market of recovery solutions. This program can recover all your deleted files as well as formatted and corrupted hard drive in a second. Let's have a look at the reasons for data loss and how to recover all the files from hard drive in case of hard drive failure.
Things to do
Firstly, you need to know that crashing of hard drive is not as horrible as you think. We EaseUS offer you data recovery software free in order to overcome your issue independently and easily.
For doing this, you need to download the EaseUS data recovery software immediately no matter whether you are facing a data loss issue currently or not. This free data recovery software has proven results in the past and also helped many people in regaining their lost files. Additionally, it doesn't need more computer knowledge. You just need to do 3 simple steps for recovering your lost files.
How to recover corrupted files using EaseUS
---
The foremost choice for you is to check the recycle bin of your windows OS in order to encounter the crashed hard drive. Since in some scenarios, your files may be shifted to recycle bin because of some careless operations, malware attacks and so on. Thus, checking your recycle bin will help you in recovering your files.
Secondly, you can go for the backups you have made before the occurrence of crashing. Just recognize those files directly to retrieve them from the crashed hard drive.
Final interesting choice is to use the EaseUS data recovery software. It is one of the ideal data retrieving software in the market and many users are benefited by this amazing software.
The merits of this software includes:
Efficient and exact.
Clear and successful.
Flexible and time-conserving.
Highly effective.
Virus-free.
Powerful functioning.
Steps to recover your files using EaseUS data recovery software
#1- Connect your PC/Laptop hard drive to the external device
Initially, take the hard drive from the PC/Laptop and then choose the compatible cable. Now, establish connectivity to your hard drive with the help of the compatible cable. Open "My computer" option and save all your files and desired documents.
#2- Launch data recovery software
Now, search the EaseUS data recovery software and then click download option followed by the install button in order to launch the software in your PC/Laptop. Once, installation is done select the desired drive and save your files.
#3- Scan and recover the deleted files
Scan for deleted files and then recover all the deleted files without much difficulty.
Overall, EaseUS data recovery software can be installed easily and if you have many issues you can contact our help center. EaseUS data recovery wizard guides are also available for finding the lost files more precisely.