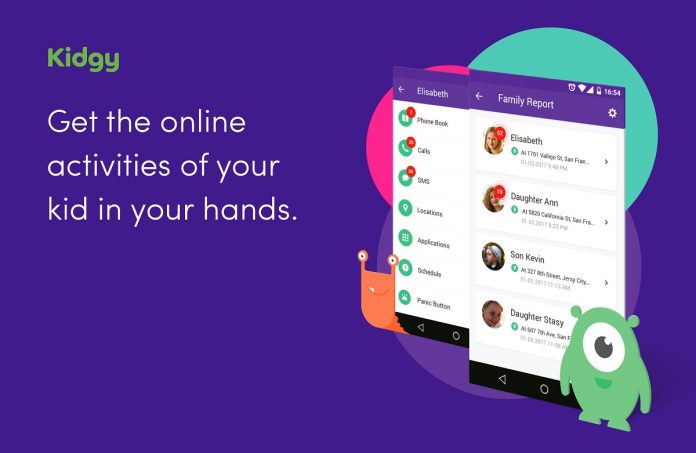 A kid on the rooftop of the building jumping through barriers on the abandoned construction is a common case on Youtube, inspiring thousands like-minded to do the same. And then an app like Vine broadcasts this kid's records to others, herewith providing the exact location. Kids' happiness is parents' headache. That's why parents should pay attention to their kids' activity without, however, breaking their trust. This is where a parental control tool such as the Kidgy App comes in handy. This app is a sort of virtual assistant which helps parents follow their kids' life remotely, saving time and trustworthy relationships.
How Kidgy App works
---
Kidgy App comes with a 7-day free trial to give parents a preview of what to expect before they invest in it.
The app can be downloaded from:
• Kidgy on Google Play for Android users
• Kidgy on Apple Store for iOS users
After the download is completed, install it on the phone, set up profiles for both the parent and the child, and immediately begin monitoring your child's gadgets.
Kidgy App Features
1.
Geo-Fencing
The respect of your kids' privacy is the key of trust. That's why you don't have to annoy your kids with embarrassing questions when calling to check on them. Kidgy App will send you an alert message once they enter a "school", "home" or any other place you identify on the Kidgy map.
2.
GPS location tracking
The GPS location tracking feature allows you not to turn your precious communication with the kid into an interrogation process. You can easily use it to know where your child is at any point of time.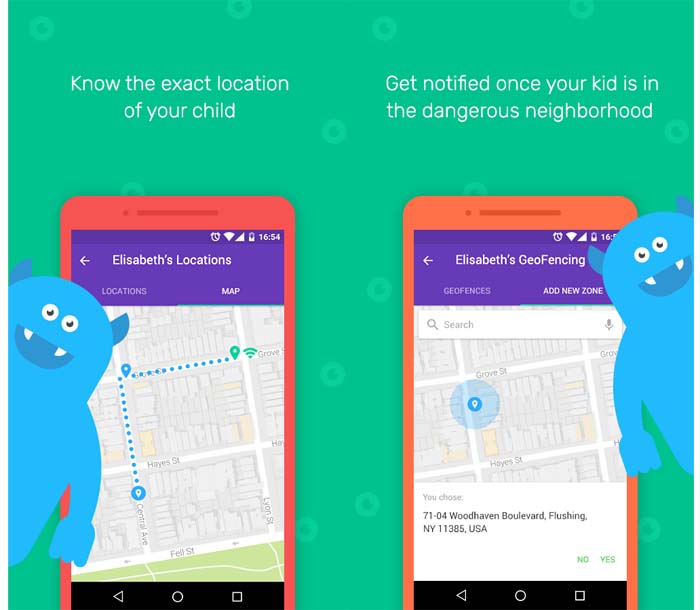 3.
Panic button
This feature acts as an emergency response in times of danger. It sends detailed notifications, including the location, to a parent once a child clicks on it. For example, when your child cannot use the phone, he or she can tap a Panic Button on the phone and send the SOS message with a precise location.
4.
Text messages monitoring
Going through the child's messages is as awkward as uncomfortable. With the Kidgy App, parents do not have to go through this kind of embarrassment as the app enables them to get all received/sent and even deleted messages from their child's phones.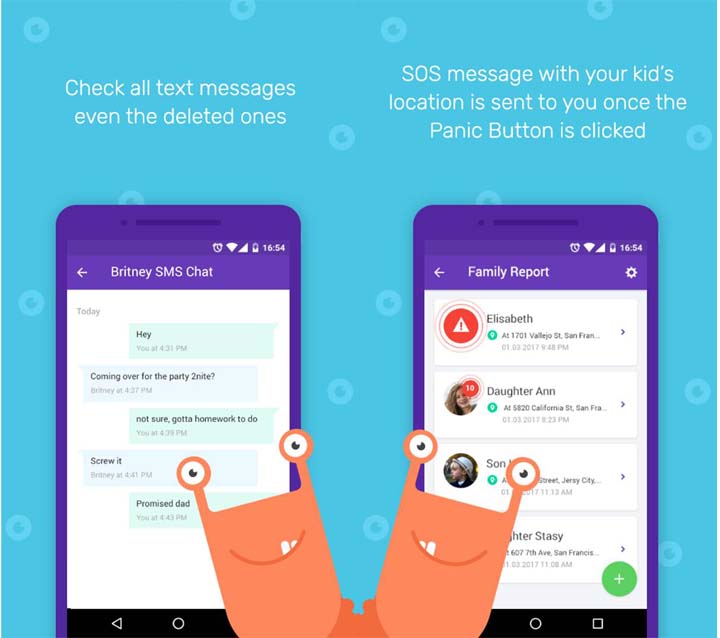 5.
Call Blocker
Smartphones can be addictive. At times, children can spend a lot of time on calls or even receive calls during odd hours. Kidgy App enables parents to block certain numbers which seem inappropriate. It also gives them a summary of both outgoing and incoming calls with the duration of each call.
6.
Internet filter
Kidgy App enables parents to keep a tab of any website the child visits. Parents can also stop their children from accessing them by blocking them.
7.
App Blocker
Children can access and download different apps on their smartphones. While some of them are beneficial, others can be destructive and unhealthy. Kidgy App Blocker allows parents to monitor every app downloaded by the child. They can also block any app they find unsuitable. For example, the Whisper app allows to post secrets anonymously and share them with strangers. Kids like this mystery, but this challenges their safety.
8.
Contact Blocker
This feature allows parents to monitor each contact that the child adds to their list. If a parent doubts the intentions of particular contacts, then this app helps block them, and, thus, stops a child from getting in touch.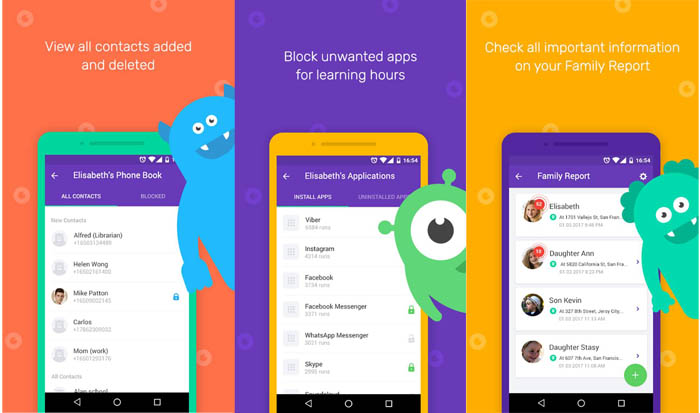 9.
Scheduler
Parents often train children how to be responsible by assigning them some home chores. Kidgy App enables parents to monitor remotely the assigned chores and even notifies them once they are completed.
10.
Cross operating system monitoring
This feature enables parents to monitor their children's phones regardless of whether they use Android or iOS phones.
Conclusion
Kidgy App allows parents to be aware of their kids' digital life without undermining their right for a personal life and respecting their interests. This is an effective, time saving tool which helps both parties be co-workers in the kids' growing-up.
Good news: Kidgy team is looking for a successful mom or dad to be their brand voice. If you think it is you, hit them a reply at [email protected]