The VPN industry is overcrowded with unknown brands that just cannot be trusted. The best way to judge the VPN service is by reading its reviews on top-notch tech websites. These reviews were conducted by tech-geeks, who analyzed every single feature of the product, judge its quality and scrutinized its privacy and log policy. Today, we are going to present the review of hide.me VPN.
Launched in 2011, hide.me is now amongst the top-notch VPN services with the fastest VPN service. The product is owned by Malaysian based Security Company named as eVenture Ltd. The vision of hide.me VPN is to provide complete privacy and tight security without compromising user's internet speed. But can they deliver it? Let's have a look at the detailed review of hide.me VPN where we will go through each nook and cranny to find out GOOD and BAD about this VPN service.
We will start with some basic features like Website, Global Network, Software, Speed and then move towards Protocols, Encryption, and everyone's favorite Pricing Packages.
hide.me's Website
The website is the face of every product that exists virtually. The first place where customer landed is the website. If a product fails to make the first impression, then there's high possibility that customer might lose interest in the product.
When we visited hide.me VPN's website, we found it quite simple. There's not too much to digest at once. The content is informative, and navigation is simple. You can walk through the website and absorb a lot about VPN in particular from the hide.me's website.
Fastest VPN Network
We tested the service by connecting to its various VPN servers at different locations and found out that the connection speed is simply incredible. There's no doubt in claiming that hide.me is among the top 5 fastest VPN services. The best part about hide.me is that it offers maximum uptime. In an hour session, not even a single time that we have to face disconnection. Amazing, isn't it?
hide.me VPN currently offers 100+ servers in 29 countries across six continents. Here it is important to mention that hide.me may have less number of locations compared to its competitors, but all the geographical locations at hide.me VPN are carefully selected. hide.me maintains self-owned VPN network with no intrusion from third parties.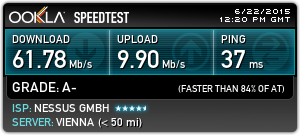 Easy-To-Use VPN Clients
When you visit the hide.me's Website you will see 'Download' section. There you can find VPN clients for different platforms like Windows, Windows Mobile, Mac, iOS and Android. All the VPN clients are easy-to-install and easy-to-use. You do not require a lot of technical knowledge to setup and run hide.me's VPN client.
The best part is each client comes with a lifetime free VPN service. Yes, you heard it right. You can simply download the app and subscribe for FREE VPN that can be extended for a lifetime. Each plan comes with a limited bandwidth and three locations including Canada, Netherlands, and Singapore.
If you want to connect with the more locations, you will need to upgrade to a plus or premium plan.
Here're some excellent features of hide.me's VPN clients.
Auto-Connect
Auto-Reconnect
Auto Server Selection
Kill Switch (Windows and Mac only)
IP Leak Protection
DNS Leak Protection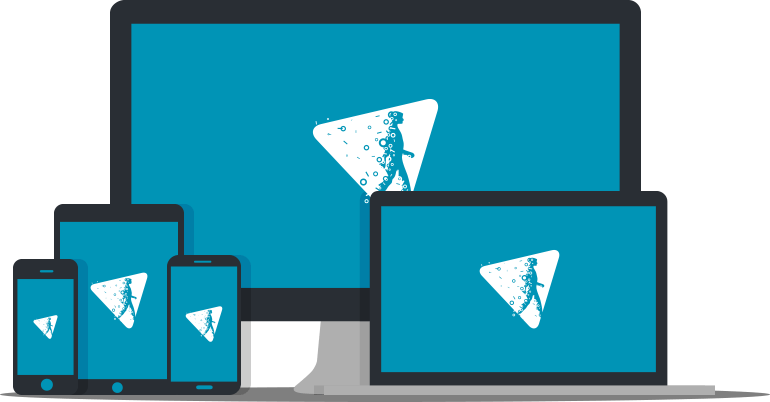 Security and Privacy
Leon Juranic, a security expert of Defense Code Ltd., certified hide.me as a log-free VPN service. It means hide.me's claims about 0 log-policies are correct. In their privacy policy hide.me stated:
"We're dead serious about this one: we do not store logs of your online activity. Logs can easily link actions back to you, and some VPN providers pass these onto law officials when told to do so. We can't, as we don't have any. Simple."
hide.me has recently published a transparency report of request they received from authorities demanding customers information. As hide.me clearly stated in their Terms of Service and Privacy Policy that they do not keep any logs, they are unable to provide any such information to the authorities. Thanks to their Malaysian existence, they are outside both EU and US jurisdiction. hide.me VPN claims that if they have to, they will change the location in unlikely circumstances forced them to.
When it comes to online security, hide.me VPN has a great variety of protocols. They support PPTP, L2TP, SSTP, OpenVPN, IKEv1, IKEv2 and SoftEther. They also offer 256-bit Encryption which combines with army-graded protocols provide unbreakable security.
Another amazing feature of hide.me VPN service is that they are among the very few VPN providers who offer dynamic port forwarding. This feature is optimal solution security wise then exponentially exposing the ports of the customer.
Pricing Plans
Complicated pricing plans are always a headache for customers. Keeping your pricing plan simple is the best practice. At hide.me VPN, you will find four pricing packages.
1. Free Plan (For every Platform with limitations)
2. Plus Plan (With 75 GB data transfer and one simultaneous logins)
3. Premium Plan (With Unlimited data transfer and five simultaneous logins)
4. Mobile Plan (Only for iPhone, iPad, and Android)
All plans can be purchased for a month, six months and one year tenure.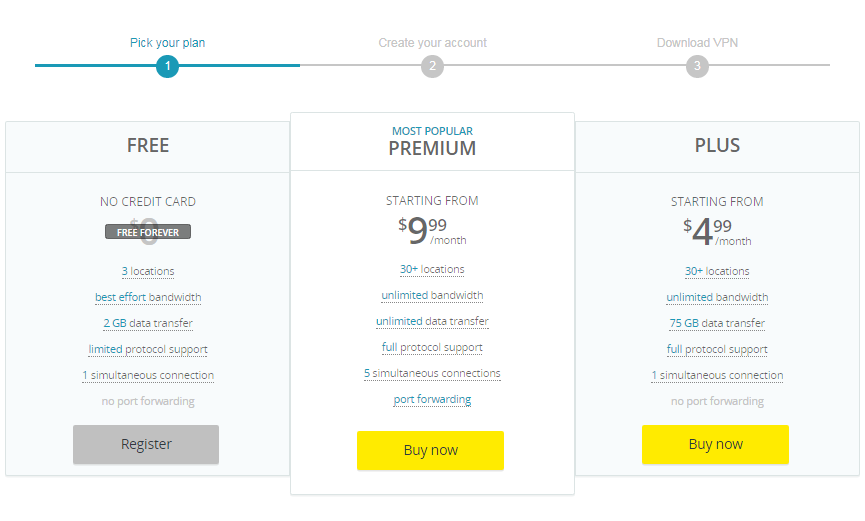 Compare to its competitors, hide.me is a bit expensive which is considered as one of its drawbacks.
Customer Support
Some VPN providers make you fill a form every time you have a question or issue with the service. Some provide live chat but in limited hours from 9 to 6. So, if you are in a time zone 12 hours ahead or behind, you will have to keep yourself awake to talk to the live chat.
And, in some cases, there's 24/7 live chat support, but they make you wait, and wait, and wait until someone gets back to you.
At hide.me VPN, they have exceptionally outstanding customer support. You can contact them anytime, and you will get a response within no time. You can also contact them via their social channels and ticket support system. Other than live chat all other options might take more than an hour to respond.
Conclusion
The important thing that we find attractive about hide.me VPN service is that they have not bombarded the service with unnecessary features like many other well-known VPN providers. They have carefully selected features to incorporate into the service that goes well with the demand of their customers. All the included features are amazing and highly optimized.
They have an easy-to-use website and VPN clients, thank god no ugly interface to deal with. Also, they have a strict no-log policy with Malaysian based presence. There's lifetime Free VPN, and 15 days money back guarantee so you can give them a try with no-downsides. For a preview of the service, check out the pros and cons below:
Pros:
Fastest Speed
Zero-log policy
15 days money back guarantee
Free VPN
Best Protocol Support
Easy-to-use VPN clients
Cons:
A little more expensive
Less number of locations