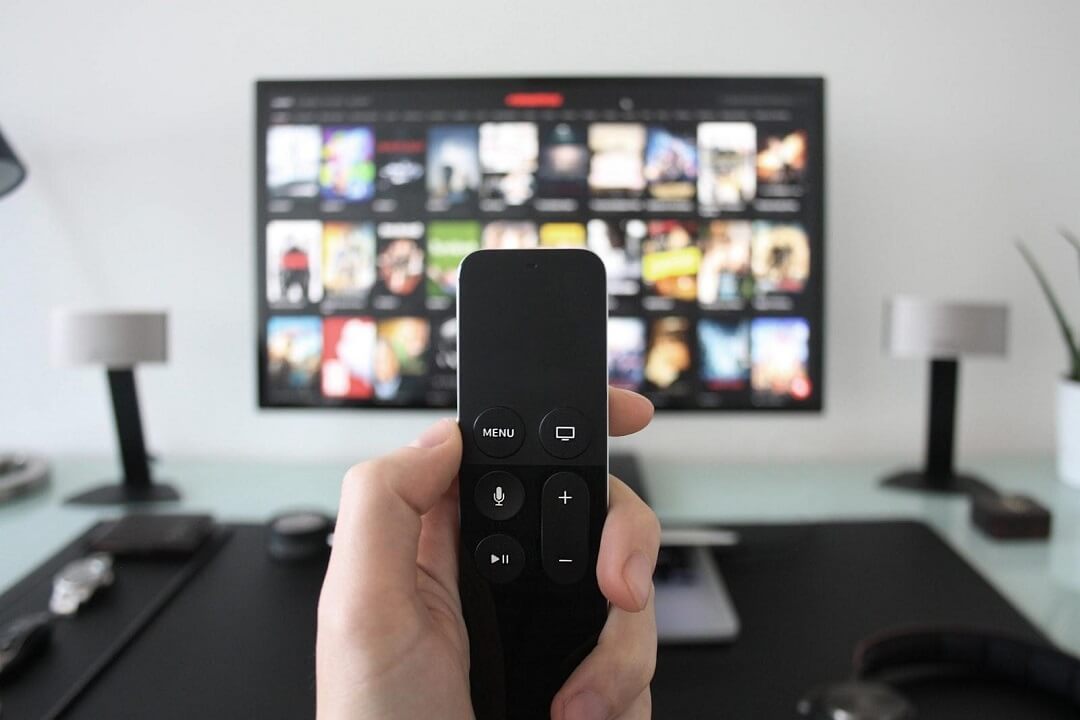 HBO Max is one of the most popular streaming services. The advantage of this streaming service is that it is possible to use it on many devices, from smartphones to smart TVs. This allows users to use the service without restrictions and enjoy their favorite content at a convenient time.
However, from time to time, users may encounter some problems that can become an obstacle to enjoying videos. Below you will learn about the most common issues with HBO Max and discover the ways to solve them.
Top 5 Problems Common Problems with HBO Max and Solutions
What problems can you run into when using HBO Max? There are some common problems that every user may face. Fortunately, you can solve most of the issues on your own, so let's find out how to deal with the most common problems with HBO Max.
The HBO Max App Crash
If you are unable to use the app and receive an error alert, this is one of the popular problems that most users face. Also, the app may sometimes freeze, which makes it impossible to use it in the usual mode. What to do with such a problem? Here are some solutions that might help you:
Update the app to the latest version. Updates are an opportunity to get rid of many bugs in just a few clicks. Therefore, if an update is available to you, then it's time to use this opportunity.
Clear the app cache. The cluttered cache can be the cause of the crash. To resolve the issue, you need to clear the app cache on your device. If you encounter a problem while using your browser, then you should clear your browser's cache and cookies.
If the above tips did not help you solve the problem, then there is another way out of the situation. You can delete the app from your device and re-download it again. Most likely this option will be the solution to the problem.
Can't Log In to HBO Max
https://assets.aboutamazon.com/a6/41/98baecff43489dbfed32101fa564/hbo-max-back-on-prime-video.jpg
Can't sign in to your account? This is another common problem that users may encounter. In this case, such a problem can occur on a smartphone, a PC, or a TV. What to do with a problem like HBO Max can't verify subscription and let you log in?  Below you will find some tips to help get rid of this problem:
Try signing into your profile using a different browser if you're having this problem when signing in with a browser. If you encounter such a problem on other devices, you can go to the official website and enter the code.
If you use HBO Max through a provider, then you need to log in not through your email, but through the provider. Next, you will receive an algorithm as to how you can log into your account.
Clear the cache on your devices as this may be the reason why there are problems logging into your profile. If you use a browser, then you need to clear cookies.
Streaming On Too Many Devices Problem
HBO Max allows you to enjoy content using different devices. However, from time to time, you may receive a notification such as "streaming on too many devices". What should you do in this situation? Here are some solutions to get rid of this problem:
Check the device list. In this case, pay attention to the last sessions of use. Stop streaming on those devices that you don't need at the moment.
You can log out from all devices and resume logging into the profile from the device you need. In this case, the problem will be completely solved. However, this is not the best option if you are sharing a subscription with other members of your family.
The Sound Is Not Working
Sometimes users may encounter a problem when the sound does not work. For example, the video may go without sound at all, or the sound may be interrupted. Here are a few options for how to solve this problem:
Check if the problem is not related to your device. To do this, check the sound on the device and try to turn on the video on another platform.
If you encounter such a problem on your PC or TV, then you should check if the problem is not related to cable damage.
If you find that the problem is with specific video content, then you should fill out a feedback form and report the fact that this content has problems with sound. This will help the team to fix the problem and you will be able to enjoy your favorite content.
Errors with Code 100 or 420
Sometimes you may encounter the fact that it knocks out an error 100 or 420. What should you do in this case? Usually, such errors may indicate that you are in a region where there is no access to HBO Max. Below you will find possible solutions to this problem:
Check the list of countries where access to the platform is restricted. You can find this information on the official website. As for using VPN, this is not the best solution. Over time, the use of such apps will be detected and you will be blocked. So, this is the best solution to use VPN if you want to enjoy HBO Max.
If you encounter such a problem while traveling, then you can log into your account and view the content that was previously downloaded. Therefore, if you are planning to go on a trip, pay attention to such nuances if you want to continue enjoying content during the trip.
Wrapping Up
Now you know about the most popular problems that you may encounter while you use HBO Max. In case of such problems, you can use the above tips to effectively get rid of all the bugs and seamlessly enjoy your favorite video content on your devices.