Last update: September 2023
Surely you have heard about Minecraft, a successful sandbox game that has racked users and awards ever since it came out in 2009, mainly because it has a huge community backing it.
One of the game's greatest triumphs is its great accessibility. Anyone can create all kinds of buildings, basically, the limit is your own imagination.
But, many players aren't content with that, they want to go further. They want to break the rules of the game and create their own by using these good minecraft mods. It is at that moment when they stop being regular builders and ascend to a new level, they become Minecraft mods creators.
And in that regard, there is really no limits to what you can do. There are mods that simply add functionality that its creator thought was missing in the main game. Others try to implement a completely different game mode and its mechanics within the own game, (with varying success). And the most amazing mass phenomenon transforms into something completely new and amazing. The possibilities are endless, but this can make you a bit confused, as you're not sure What are the best mods for Minecraft?. That's why today in TechinDroid we'll show you the top 10 best Minecraft mods.
Top ten Minecraft mods 2023
---
Of course these are pretty cool minecraft mods, once you've installed this mods you can't uninstall it, These awesome mods can be installed on mac, ps4, pe and Xbox one. You have to download the right mods that work with your console / pc model from the developer's website.
1. Optifine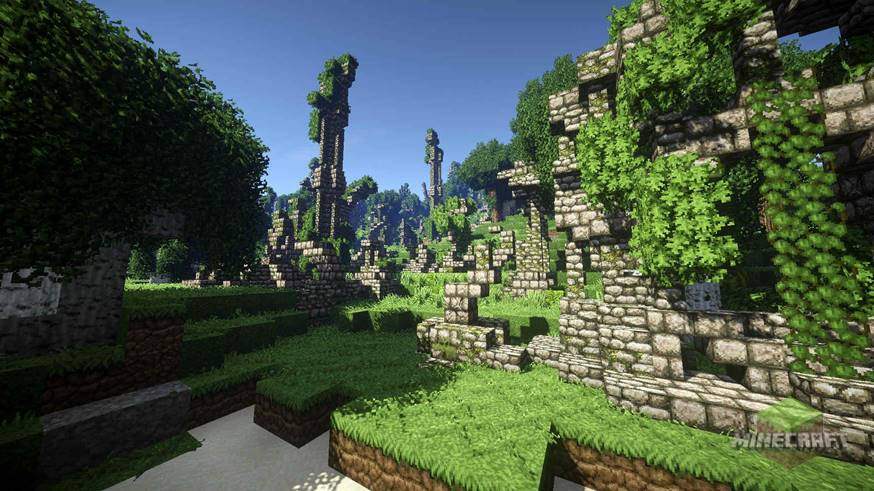 The No.1 and one of the most popular minecraft mods in this list, Optifine! Instead of presenting new adventures, weapons or enemies, Optifine is a mod made with performance in mind. It features distance rendering increasing functions, light effects options, fog configurations, ways to up your FPS, choosing the level of details of leaves and plants, and more! If you want to experience a brand new game, Optifine is the best mod you can get for this task.
Supported Minecraft versions:
| | | |
| --- | --- | --- |
| 1.12.2 | 1.12.1 | 1.12 |
| 1.11.2 | 1.11 | 1.10.2 |
| 1.10 | 1.9.4 | 1.9.2 |
| 1.9.0 | 1.8.9 | 1.8.8 |
| 1.8.0 | 1.7.2 | 1.7.10 |
2. Thaumcraft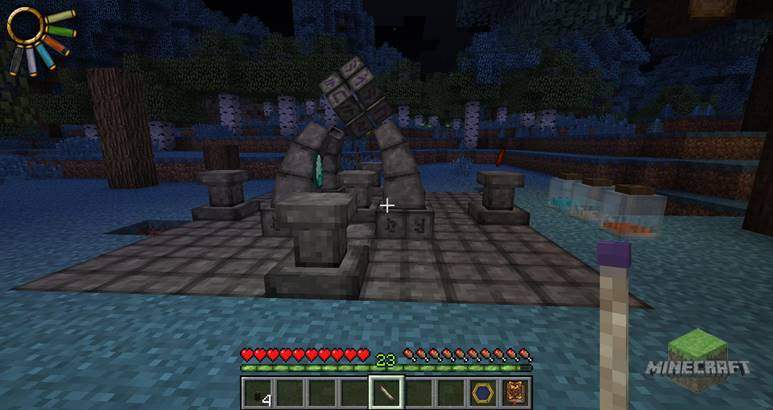 The "vanilla" (virgin) version of Minecraft gives you a number of tools and weapons to defend yourself. But lovers of old school RPG's miss getting rid of physical restraints to fight evil with powerful spells. It's a cool minecraft mod thanks to Thaumcraft, we will become true wizards: we can build wands, learn new spells by solving ingenious puzzles, face gigantic golems and more.
3. Mine and Blade: Battlegear 2
cool mods for minecraft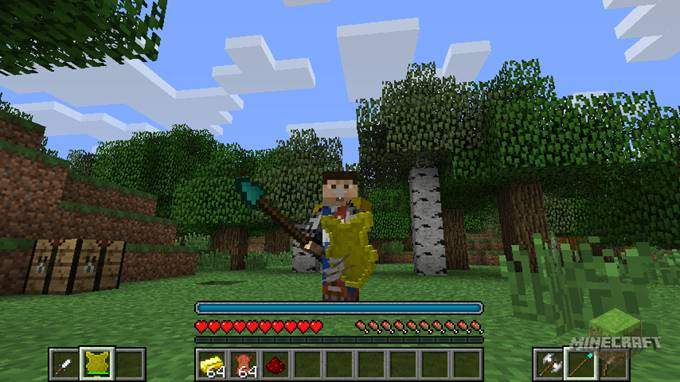 Now, if you're a fan of combat games, then Mine and Blade is must have minecraft mod. Mine and Blade: Battlegear 2 introduces a whole new arsenal of daggers, spears, maces, tomahawks, and more! And if your role a is ranged one, you'll be happy to know that this mod also includes all kinds of custom arrows: fire arrows, explosive arrows, arrows that teleport the victim, etc. The best part of it all is that, if you wish, you can also wield weapons with both hands to cause even more damage. Or if you prefer, you can carry a gun in one hand and a shield in the other. This is, without the shadow of a doubt, one of the most complete Minecraft mods.
● Download Mine and Blade: Battlegear 2
4. Minecraft Comes Alive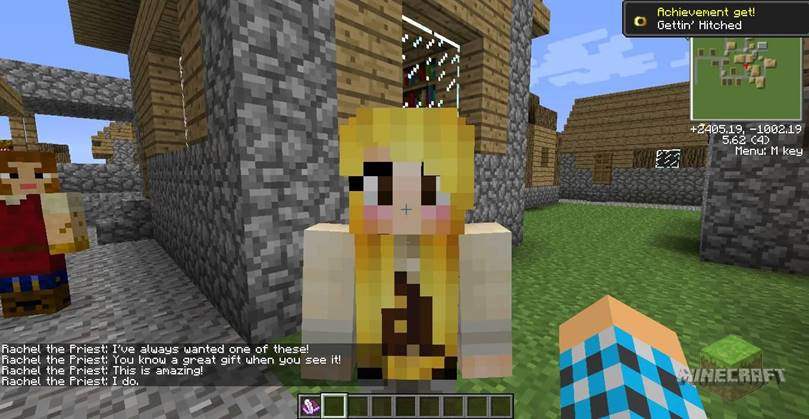 Do you think Minecraft is a bit lifeless? The Villagers in the vanilla game are not too chatty, but thanks to "Minecraft Comes Alive" they not only increase in number but you'll also be able to interact with them. But do not think that this mod is limited to talks only! We can hire Villagers to join us on our adventures, and if you treat them well (making gifts) their friendship meter will increase. When you reach the maximum level, you'll be able to marry the NPC and even have children with it. Your children will grow up, know other NPCs, get married and give us grandchildren!
● Download Minecraft Comes Alive
5. Galacticraft (fun minecraft mod)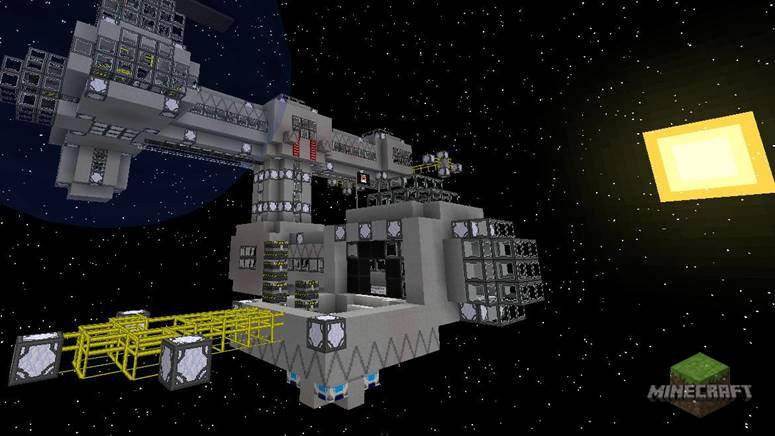 Tired of living with your feet flat on the ground? How about a high-flying adventure? Galacticraft invites us to gather resources in order to build our own space shuttle and travel to the stars!. The first destination that you'll arrive once your spaceship has been built is the moon. From there, and if we meet the requirements, we will visit Mars or a giant space station. Watch out for oxygen levels, though!
6. Aether II: Genesis of the Void
must have mods for minecraft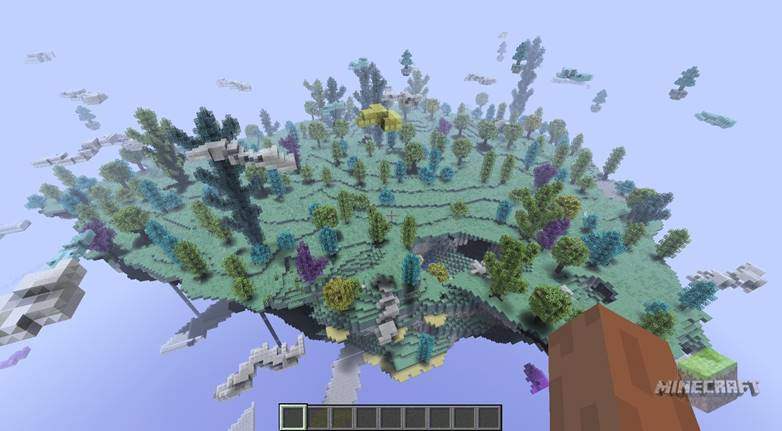 The first Aether was one of the best mods for Minecraft when it was still in beta, and now its creators surprise us with a sequel that improves in every way. Aether II: Genesis of the Void invites us to travel to one of the mysterious and beautiful floating islands. There, we'll discover new adventures, objects, enemies… and dark secrets. The mod features revamped dungeons and the possibility of completing them with our friends. It is one of the most complete and elaborate Minecraft mods, so what are you waiting for? Go play it!
● Download Aether II: Genesis of the Void
7. Portal Gun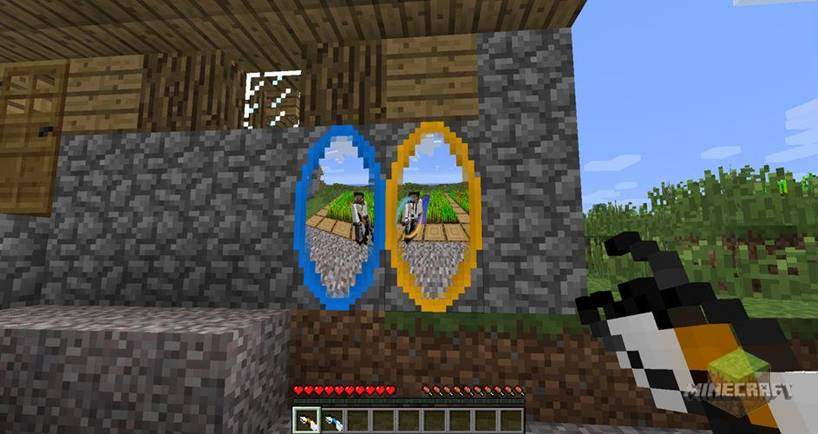 This Minecraft mod probably needs no explanation, but here it goes just in case: Portal Gun introduces the iconic weapon of the Portal franchise in Minecraft, so you will be able to carry objects from one side to another in the blink of an eye… Or even your own character! All thanks to the magic of the blue and orange portals. It's amazing how something so simple a priori, can completely change the game.
8. Pixelmon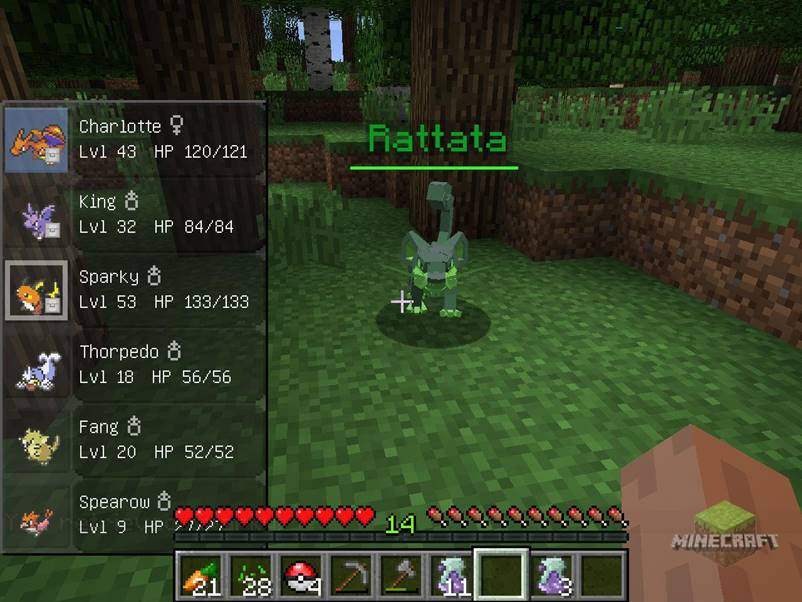 This is another mc mod that does not need any explanation (one of the minecraft top rated mods). With Pixelmon, we can become as close of a Pokémon trainer as we can. This mod is so faithful to the original Nintendo games that it should be thought out as an OG Pokémon game. Hunt, train, fight… You can even have a Pokédex to identify Pokémon and a storage system via PC just like in the old days! As if that were not enough, we can also test the power of our creatures by pitting them against our friends' Pokémon, or if you prefer, you can trade your Pokémon as well. If you can't wait for Pokémon Ultra Sun and Ultra Moon and Pokémon GO is not filling the void, Pixelmon is a legit option to play while you're waiting.
9. Buildcraft
essential minecraft mods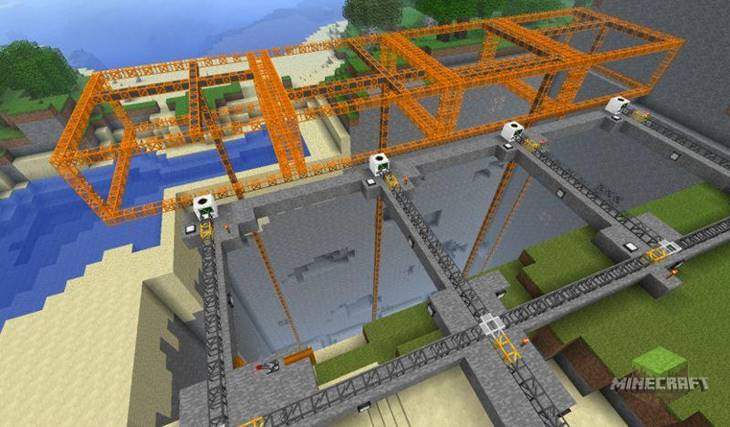 It's the best minecraft mod for building, Have you ever wanted to make you have a huge, complicated building, but feel discouraged to do so because on paper it looks really complicated? BuildCraft brings us hugely requested solutions to our building needs. The mod lets us make our own machines to help us get the job done. The machines can do repetitive yet annoying tasks like storing and processing materials. If you want to become a large-scale builder, then BuildCraft is the mod for you.
10. TerraFirmaCraft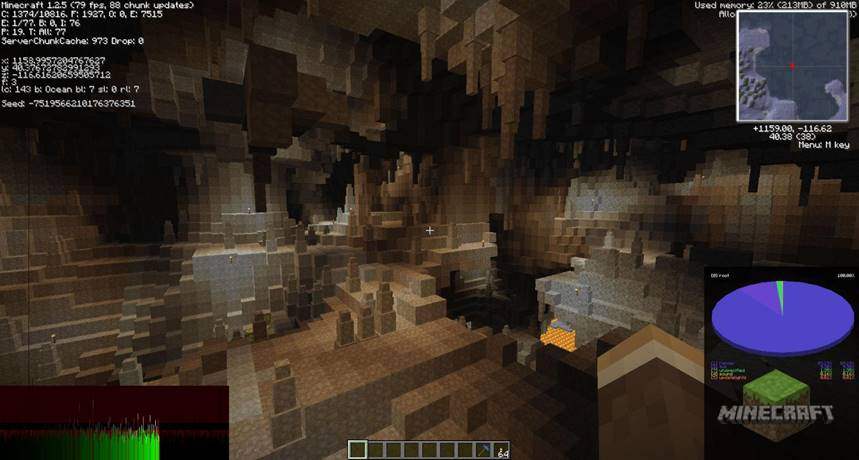 If you are a fan of survival mode, then this essential minecraft mod is one made in heaven. TerraFirmaCroft alters and includes a number of elements, making the experience much more demanding in order to feel as authentic survivors. An example of this can be that the sea level has been increased and the depth to which we descend in search of new minerals and stations now affecting crops and their growth rate. As you can see, a challenge only suitable for the bravest players. Well these are top 10 minecraft mods to download and install it on your game.
How to Install Minecraft mods and patches
Once you have chosen the Minecraft mod that you like, you have to download Forge, an Open Source tool that facilitates the creation and installation of mods of all kinds.
Remember to back up your Minecraft saves. When you run the .exe, click Install Client and wait until the process is complete. After this is done you must move the .jar file to the folder Mods. To help folks on all OSs, we've shown the process to find this folder below:
In Windows you can use a trick to get to the folder in a faster way: press Windows + R to open the execute window and type without quotes "%APPDATA%\.minecraft".
macOS: ~/Library/Application Support/minecraft
When you run Minecraft again Forge will review this folder for changes.
Now, if you're looking to install some resource bundles, these should be copied to the folder /resourcepacks. Some mods require specific packages though, so you might need to do some extra things here.
Now you can enjoy your game the way YOU meant it to be played. These all minecraft mods list was made with you in mind so that you can enjoy the $20 you spent on the game. Share this top minecraft mods post with all your Minecraft friends and feel free to comment your thoughts in the comment box below!