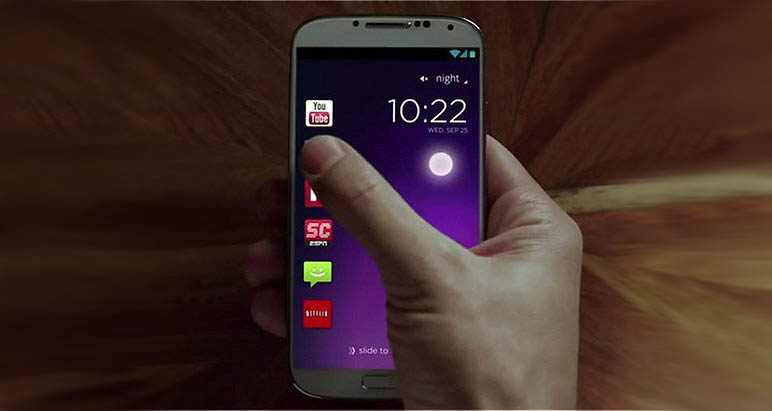 Unbelievable Hacks to Boost the Power of Your Android Device
Gamers are always looking for inventive ways of boosting the performance of their Android devices. As multimedia-rich attractions, mobile games often suffer from the same maladies: screen freezes, loss of connectivity, sub-optimal performance, lack of clarity, and slow response times. Of course, professional gamers often cite other annoying issues as causes for concern – but for us mere mortals, the aforementioned complaints will suffice. Deep within the Android framework, buried within the programming code are the Developer Options (DO). This menu includes multiple upgrade possibilities which can dramatically enhance gameplay, and also provide benefits for regular smartphone usage.
Our discussion begins with a look at a lesser-known setting within the DO that can significantly enhance gaming functionality. Getting to the Developer Options in Android is somewhat of a trick in itself. Gamers will be required to open the Settings screen and then navigate to the About Phone section. The next step requires isolating the Build number. By tapping on this several times, a message will present. Gamers are now a few steps away from being a Developer. Once you have clicked the requisite number of times, you are a Developer. This setting is ingenious since it allows anyone to make major changes to the smartphone software to enhance gaming performance. In developer mode, users will be able to turn on 4X MSAA. This stands for multi-sample anti-aliasing. A caveat is in order however – this feature drains battery life, so it's best used on a smartphone with tons of power.
What to expect? Certain apps will function incredibly well with this turned on, others won't. If you're looking to maximise your Android gaming experience, this is definitely one setting that you want to check out.
Running Games on Android via your Router?
The quality of the router is central to the performance of the 3G, 4G, Wi-Fi connectivity. High-Speed Internet is only as good as the quality of the router that is allowing users to access it. Remember that Internet comes from the Internet Service Provider (ISP), and sometimes the router is responsible for a loss of speed, or connectivity. Certain routers have been optimised for gaming purposes, but not all of them are worthy of consideration. If one thinks about Internet bandwidth for a moment, it's clear that a gamer on that network will be consuming most of the bandwidth. On routers, a feature known as QoS – Quality of Service – is sacrosanct when it comes to gaming.
If you using your Wi-Fi on your Android when you're at home, it's important to ensure quality of service for gaming purposes since it consumes a chunk of bandwidth. If possible, connect Android-powered devices via Ethernet instead of Wi-Fi. There are ways to use an Ethernet/LAN connection on a smartphone. Simply use an OTG cable and a USB Ethernet connector to enjoy a wired connection on an Android smartphone. This will boost the power of your connection, and massively upgrade the performance of your gaming sessions. OTG connections can also be used to charge other Android devices if they are running out of battery and you gearing up for an intense session of mobile gaming. It's even possible to use these devices to connect controllers to a smartphone such as keyboards to make mobile gaming even more user-friendly.
Another 'Secret Game' in Settings for Android?
Believe it or not, developers have been harboring a secret for quite some time. The secret is found in Android devices too, and it's known as Android Nougat. It's theNeko and it is hidden within the settings of Android devices. To access it, simply navigate to settings – About Phone – rapid click the Android version 3X and then click on the large letter N times. This will conjure up a cat emoji and activate the mobile game on Android. Chances are, serious gamers will not pay much mind to the secret game in settings, since players are more attuned toperformance boosting on Android. To this end, we have to understand why Google created software that can be tweaked by pretty much anyone on Android – it's open source protocol. This means that developers can create apps, and make changes where necessary. Upgrades to device stability, audio-visuals, and even battery life are easily done on Android.
Here are several secret settings on Android they can really boost your online gaming sessions –
• Boost app performance at the Play Store – Android gamers are serious about their craft. This is especially true of skill-based games where missing a crucial play can result in a significant loss. Major online poker competitions hinge on individual cards that are dealt, and split-second actions that are taken. A lag in performance can result in a player missing a critical play and cost him or her a monster pot. That's why players should always take the opportunity to boost our performance with apps like Game Booster 3, DU Speed Booster or even Swift Gamer.
• Turning off social media apps – this is easily done and it enhances the quality of your mobile gaming experience. When your battery is being consumed by social media like Facebook, Twitter, YouTube, Instagram, Snapchat and others, less power is available for games. Simply search for Running Services and Processes, and see which ones are using most of your Random Access Memory RAM – then shut them down.