Last Update: January 2023
Sky, Netflix, HBO, Amazon Prime Video, beIN Connect and operators: what streaming service will you choose?
One of the most entertaining activities on the Internet is streaming videos (real-time and without downloading). If you want to see videos from anywhere in the world, summaries of news, TV programs, tutorials or funny videos, i'm sure you'll find something like in the top ten TV Streaming Sites to watch movies online, watch series online and Full episodes of Tv shows.
Note:

 All the sites listed in this article are legal streaming sites!
Best Sites to watch Movies, Tv, Series online 2023
---
Free tv streaming sites
Snagfilms
If you are bored of the same Hollywood movies with excessive special effects and very poor frames or simply because you saw all the good that was in movies and are looking for films from other parts of the world, then I recommend you go to http://www.snagfilms.com/ and login with your Facebook or Twitter and start enjoy watching movies free. The site has an extensive classification of films, ranging from short films to feature films. Many people are scared when they hear that seek to independent films, however, be surprised to see who can find horror films, suspense, comedy, action, anime, biographies and independent dramas, often better than Hollywood.
Snagfilms available on almost all platforms: iOS, Android, Windows, Xbox 360 & ROKU.
Popcornflix
Popcornflix is a legitimate site to watch full episodes of TV shows & movies online for free. On popcornflix you'll find almost all series with full episodes from the United states and canada. It has a lot of free movies in different genres. On the top navigation menu of the site you will find all genres such as Thriller, Comedy, Action, Troma, Family/Kids, Drama, Rockstars,  TV Series, Horror, Before They Were Famous,Wild West  and Documentaries. You can start watch series online free by just visiting popcornflix website now.
Fmovies.se
The best place to watch free tv shows online without downloading in High quality. It has the huge variety of genres. For anime the have another website there you can watch anime for free. This site isn't using annoying pop-up ads so you can surf smoothly.
Premium TV Streaming sites
Sky TV: webcast or their Sky TV Box
It has been informed by the company that they will seek to fight for the 12 million internet users that don't have a paid TV service. The problem with this is that the initial offer that Sky TV brings to the table is somewhat poor compared to their competition, but it's always good to see new services try and get a spot on people's monthly bill.
This new Sky offering combines things that only operators have today. We have 12 live channels that stream movies and series. In the live part of the service, we have 12 channels (FOX, FOX Life, TNT, History, Syfy, Disney Junior, Nickelodeon, TCM, Comedy Central, Calle 13, Disney XD and National Geographic Channel), and they also have a variety of series and documentaries available on demand (most of the series are incomplete, though, so you'll have to check for availability).
Sadly, unlike what makes Sky in other countries the media behemoth that it is, it doesn't offer football or other sports. Regarding this point, the company has said that they will try to offer this in the future, alongside new content and more channels.
If you want to use Sky TV you need to have an Internet connection to use it on any of the available devices (phones, tablets, Smart TVs, your PC's web browser or your Sky TV Box. The latter is manufactured by Roku and costs $25)
beIN Connect or OpenSport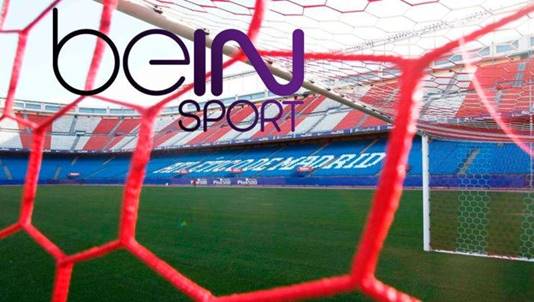 beIN Connect is the only streaming service working outside operators that offers live broadcast channels. In this segment, Sky is more complete than this, because it has three channels.
Sky offers the 12 channels mentioned earlier. beIN offers Fox Life, TNT, History, Comedy Central, Nickelodeon, TCM and National Geographic, which is also available on Sky. The only channel that beIN that Sky doesn't is AXN. Sky still has more channels though, as it also has Syfy, Calle 13, Disney Junior and Disney XD. Another difference is that Sky allows streaming content in up to three different devices simultaneously while beIN Connect only allows one. Sky's offering is $2 more expensive (8 versus 10 dollars), but it's a complete offering.
Where beIN Connect defeats Sky is the possibility of combining broadcast channels, live documentaries, films and series with football for 15 euros per month. Sky has football broadcasting rights in Germany, or Formula 1 in Germany and the United Kingdom, among others. However, by not having rights in Spain, the platform can not issue these sports, so if you're a sports fan, Sky TV is not the way to go.
Now, if you're only watching sports channels, OpenSport offers what beIN does, as well as MotoGP, Laliga 1 | 2 | 3 Boxing, Formula E, Nascar and more for 10 dollars per month and is also exclusively online.
Netflix, HBO and Amazon Prime Video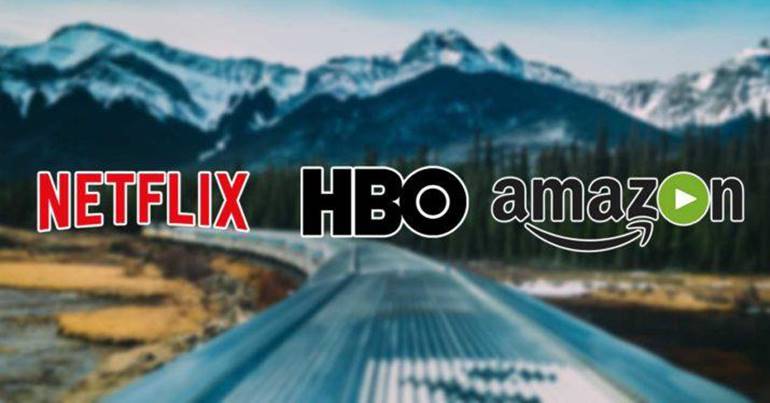 The mania of movies and series streaming platforms has 3 main characters in our country: Netflix, HBO, and Amazon Prime Video. Netflix has a huge library of first-party (over 400 titles in total) and third-party productions, as well as over 1700 licensed films as of today you can also has the possibility of watch Phineas and Ferb like anime online. HBO currently has what is the best library in series (Game of Thrones is a huge responsible for this), with over 100 series and 400 films, while Amazon Prime Video is an up-and-coming service that has new and interesting licensed and first-party movies and series.
Sky has just entered a difficult battlefield by competing with these giants. This also happened to Netflix when it first went to the UK, where many of its series couldn't be streamed because another platform had the legal rights to stream it.
Thus, series with which Sky has agreements to broadcast in other countries such as Penny Dreadful or Twin Peaks (Showtime) or The Young Pope (HBO) can't be streamed in our country because another platform already has the rights. Finally, another difference with these competitors is that Sky TV has no offline mode and is compatible with Chromecast and Airplay.
Compared with Rakuten TV, the content is also really limited, especially in the movies department. Rakuten (formerly Wuaki) has 33 series and 800 films. Sky's price ($10) is equivalent to Netflix, and it's more expensive than the 6,99 of Wuaki or the 7,99 of HBO. Amazon Prime Video is "included" in Amazon's Prime free shipping service ($20). And if you're not bought on the idea of Amazon Prime, they offer one free month.
Among all these tens of services having operators, they all include Sky on their catalog. The company itself has stated that its goal is not to compete with operators and their great quantity of content but are intended for those who have contracted TV operators. If Sky expands its content and can offer their online TV as an extra at a somewhat smaller than the $10.
What do you think about our tv streaming sites list? Does it worked for you or having any problem with these sites? Leave your comments in the box below and don't forget to share this post with your friends!