One of the first things that came to my mind when downloading this program was "can this program really do everything it says it does?". When looking back, I think mine wasn't an exaggerated question. iMobie PhoneRescue is a very, very versatile app, but is said versatility the only reason you can have for reading this review? Well, not really.
I found PhoneRescue while looking for a way to retrieve some pictures I accidentally deleted off my smartphone. This program allows you to recover almost any kind of deleted or lost data – multimedia files, photos, videos, chat logs, text messages, call logs, phone notes, GPS data, and many more stuff. Regardless of what your phone model is, PhoneRescue works since it has a version for iOS devices and a version for Android. You won't need to worry about losing data on your phone ever again!
What Is PhoneRescue?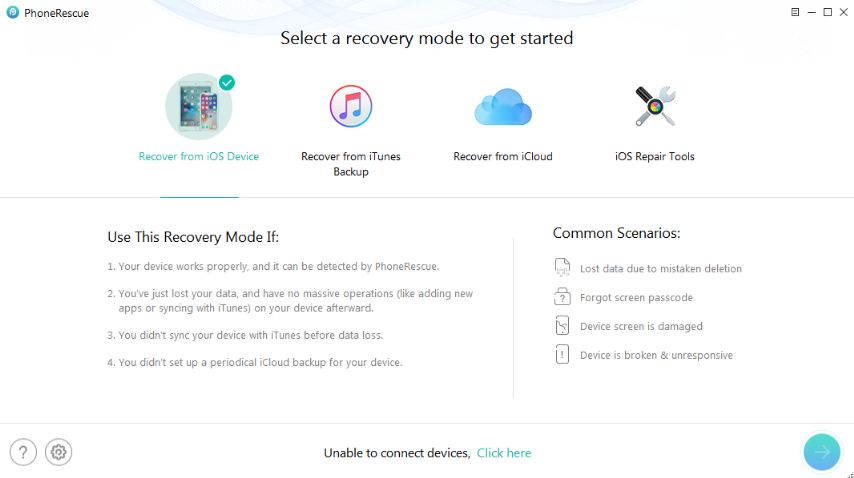 Essentially, PhoneRescue is a data recovery app. It will allow you to retrieve and save more than 31 kinds of different data. The app is especially good when talking about retrieval of multimedia files – it will recover pictures, videos and music files with ease. The same thing goes with text messages and instant messaging data, such as Whatsapp and Telegram messages. PhoneRescue supports a wide array of iOS devices, from iOS 5 to 11. You'll need a PC with at least Windows XP or Mac OS X 10.8 to run the program. PhoneRescue works with Android, too, but sadly I wasn't able to find the complete compatibility list for that OS in the website. However, PhoneRescue was tested with Android 5.0 and worked just fine.
If we want to recover our lost data using PhoneRescue, we can do it in three different ways: using our device, a local backup (iTunes backup if it's an iOS device), or a backup previously stored on iCloud. Regardless of which choice do you use, the program has the ability to find and retrieve all the things you need.
Tried, Tested & Satisfied
The download was pretty straightforward. You just need to go here and choose the free trial, if you want to. The paid version is a lot better, of course, and includes every feature, but it has a cost of $49.99. If you're just trying the program, it would be better to download the free version first.
After download and installation, the first thing that captured my attention was the sleek, neat, user-friendly interface, ready to show me what PhoneRescue was able to do. The steps to recover data are really straightforward but I'll leave you here a little tutorial, in case you feel lost:
1 – Connect your device on your computer.
2 – Access the program. After connecting your device, the program will recognize it. It'll start analyzing your data automatically, so do not unplug your device – it could cause errors and issues. When the program finishes you'll be able to see a preview of your deleted data.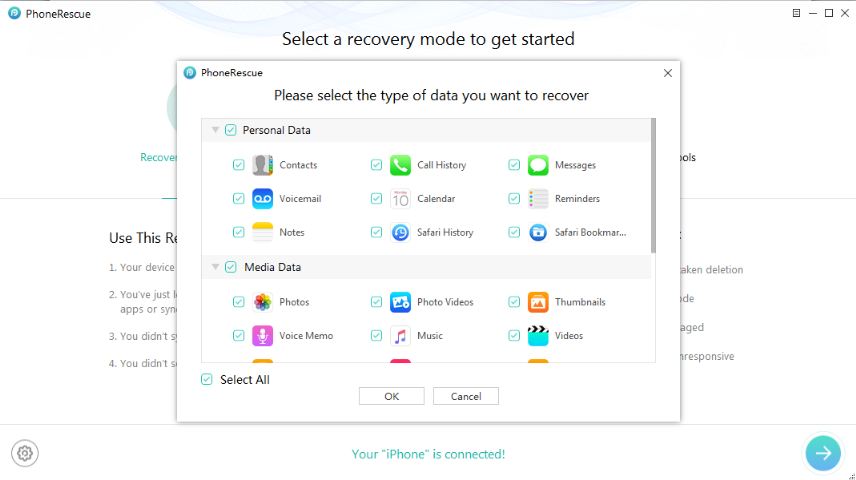 3 – Choose the option "Recover from iOS Device", search on your deleted files, select the ones you want to recover and click on the button at the bottom right corner of the app to retrieve them and store them on your phone.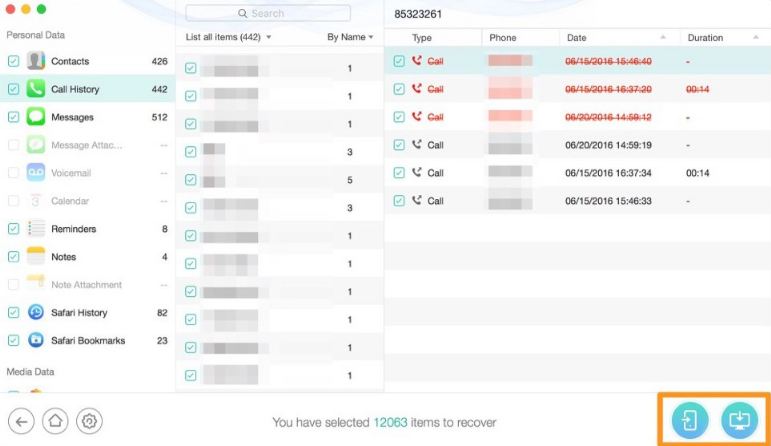 And the lost files were recovered, just like that. PhoneRescue does an amazing job with deleted messages and multimedia files, and I'd consider the app as one of the best of its kind.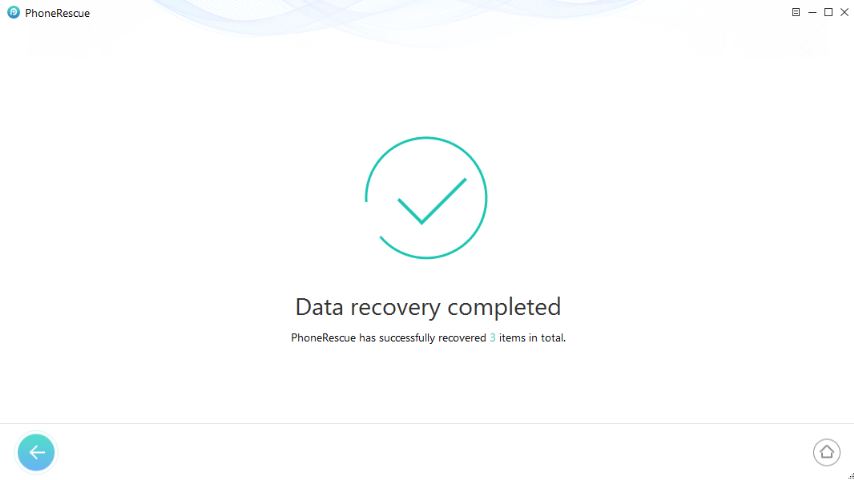 Pros:
– It has a nice, user-friendly interface.
– It can recover a lot of data types – the app isn't just your usual multimedia recovery app.
– It is flexible with its execution: if you need to recover something very old, you can try searching in a backup.
– The free trial version lets you try the product first.
– It is available for iOS and Android – don't let your OS stop you.
Cons:
– The price of the program is a little high.
– If you choose a lot of data types in the beginning, it may take you some time to detect and recover the deleted files.
As technology keeps moving forward, it seems like we soon will be able to never lose anything virtual again. iPhone data recovery software like PhoneRescue keep making our life easier, and this one is surely one of the best. If you can afford it, and you'll take advantage of all the good features this program offers, don't hesitate and buy it.