Innovating multimedia players are few and far between. A couple of well-known players dominate the market nowadays, but to meet the increasingly market requirements, like 4K and even 8K, movements are required.
Today in Techindroid we'll talk about a very good player we've recently tried ourselves. Allow us to introduce 5KPlayer, an all-in-one software specialized in multimedia files that has a few tricks up its sleeve to handle UHD videos.
What is 5KPlayer?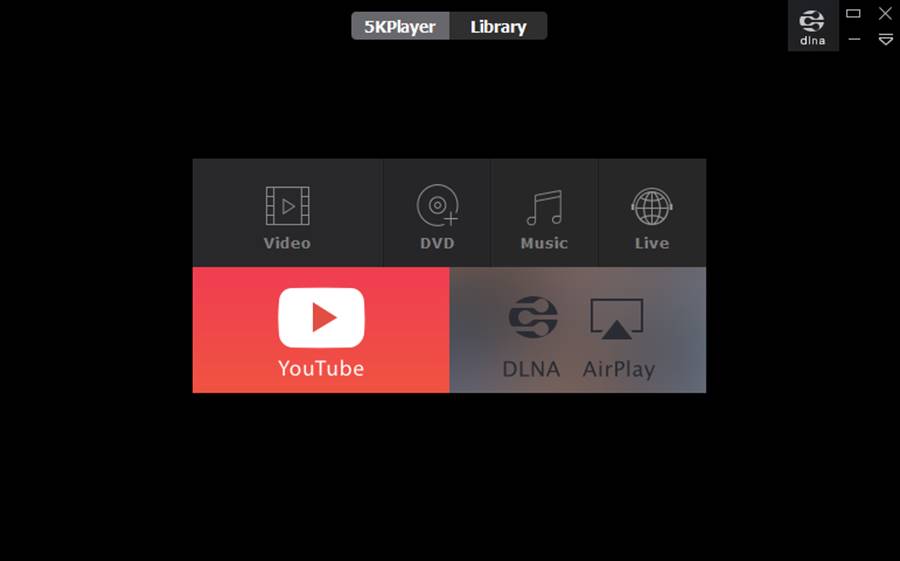 As we said before, 5KPlayer is a media player that has many functionalities built into it. This is its main advantage over other multimedia players so we'll talk a bit about them:
5KPlayer supports hardware acceleration. This means the software will use your CPU and GPU capabilities at the same time in order to maximize playback speed. Fans of 4K resolution will be amazed.
It can play virtually every kind of multimedia format in existence.
Using 5KPlayer you can stream audio and video using Airplay and DLNA since this player supports both technologies. This is one of the most valuable pros of this player. DLNA allows you to stream videos on various platforms. From your computer to your Android phone, for example.
You can download videos from Youtube, Vimeo, Dailymotion and other video streaming sites using this program.
It is capable of cutting and editing video, and also has a screen recorder functionality.
Sounds amazing, right? Well, that's the way it is – and that's why this player is one of the best 4K players for Windows 10 and Mac right now.
AirPlay & DLNA Support
 This is the most impressive of all the features that this player offers. This is because 5kPlayer is a free program, which allows you to enjoy things like these free of charge.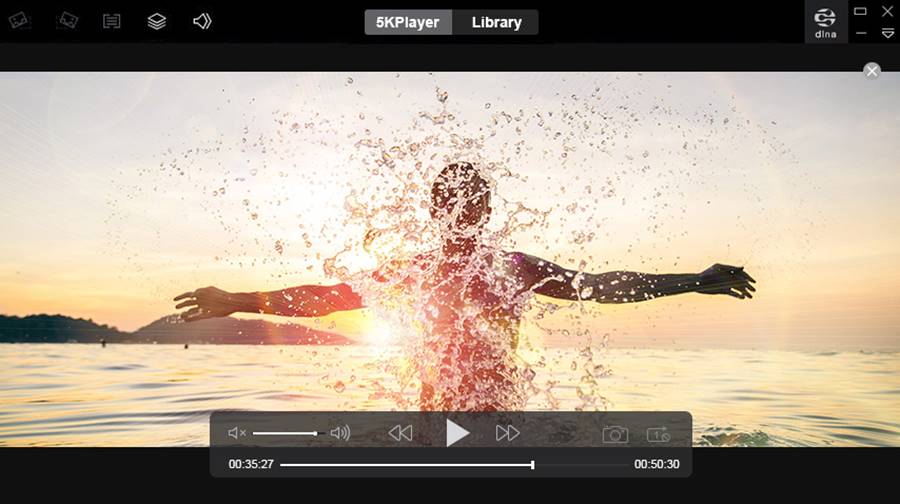 With AirPlay, a technology made by Apple that allows cross-platform streaming among Apple devices, you can enjoy a video in your Apple TV while reproducing it from your iPhone or Mac. 5KPlayer supports this, and you can enjoy the full array of things AirPlay has to offer while you use this media player.
DLNA is an equivalent of AirPlay that allows you to do the same things between certified devices. This means not every device on the planet can use DLNA, of course, but you'll probably be able to use it anyway.
Both technologies use Wi-Fi connection in order to work, so you don't need any kind of wires. If your net is decent at best, you won't have any lag or quality loss either! The quality of the received audio/video will be the same as the quality you can enjoy in the main device.
5KPlayer – More Than Just Another Video Player
That's it for now. Remember that 5KPlayer is completely free. You can download it for Windows or for Mac and test it at will, and create your own opinion about this amazing media player.
Do you know about any other media player that can be considered top UHD player? Did you know about this player already? If you already have had experiences with it, tell us about it in the comment section.