TechinDroid is a technology geek blog. Our goal is make everyone genius with our tips and tricks. It's the world of technology geeks, we are providing high quality social media tips, SEO optimization guides, Android and windows tricks, VPN tricks, gadgets and smartphone review and Premium accounts. If you need any help with tech related tricks you can drop your comments in comment section. It's my pleasure to help you!
About me:
Gabriel Chaves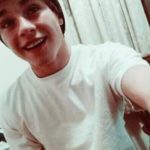 Gabriel is the founder of TechinDroid. I'm a part time blogger from Queens, New york. I love to write tech related articles and tricks, TechinDroid was founded by gabriel at September 1st 2016 present.
Contact Me:
You can contact me anytime on Facebook | Twitter | Email: [email protected] . Its my pleasure to reply you.