Last Update: August 2019
SnapTube Apk Free Download 2019
Download SnapTube pro Apk free for Android 2019 latest; Download music and video in HD in a clean and safe way.
SnapTube is a simple-to-use tool that allows the download of any video from YouTube and other media services in a very convenient and fast fashion so that you can play them later without Internet connection.
This application has a wide array of search options, divided into eleven subcategories, as well as a popular videos section, most watched, historic best and today's recommendations. Navigating through these menus is as simple as clicking on each one of them or typing in the video's name, once you've gotten all the results of the video you were looking for, you can play the video or download it directly to your phone. Snaptube download for android phone and tablets latest version 4.67.0.4673010.
Download SnapTube Apk Latest (August 2019)
You can download the apk file of the SnapTube from the download links found below.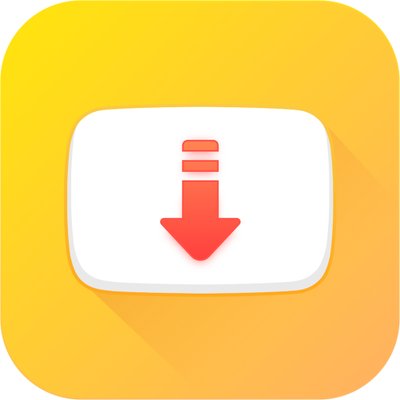 SnapTube Apk
| Version: 4.70.0.4702310 | |
| --- | --- |
| Size: | 12.4 MB |
| App name: | Snaptube |
| Price: | Free |
| Category: | Video Downloader |

Download SnapTube Apk (Latest)
Screenshot: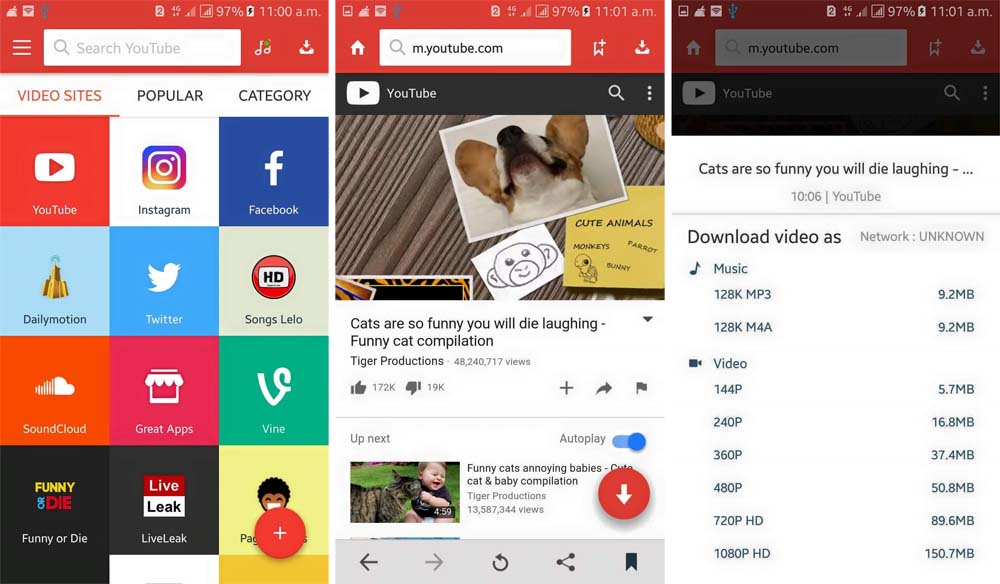 Older Versions:
Snaptube v4.67.0.4673010
Mirror 1  |  Mirror 2  |  Mirror 3
Snaptube v4.63.0.4634810
Mirror 1  |  Mirror 2  |  Mirror 3
Snaptube v4.60.0.4601710
Mirror 1 | Mirror 2 | Mirror 3
More info: You can choose the quality of the video you want to download, in relation to the video quality options that the video has, this is pretty good if you don't want to clutter your phone with heavy videos, you also have the possibility of downloading only a video's audio, pretty useful if you want to download a song or an album to your phone. On the other hand, if you want to manage your Youtube channel as if you were using your usual Youtube app, you can choose to do so by downloading Snaptube Pro.
Also read:
How to Download Snapchat Stories, Photos and Videos.
How to Download YouTube videos to your Android phone.
How to Save Twitter Videos on iPhone camera roll.
How to Download Videos from Facebook.
How to download videos from Vimeo.
How to Save Instagram Stories.
Although the Snaptube app mainly works as a YouTube video downloader. It's also supports downloading videos from many of the video sharing sites and social medias.  So, In addition to YouTube, SnapTube also has a lot more supported sites to download videos from, the most known are Facebook, Instagram, Vine, Vimeo, Twitter and VEVO, and you can even add your own websites!. Another good feature of this app is that, it's not the only works as a video downloader but, also a music downloader. There are many compatible platforms you can download videos and music from using Snaptube downloader. Do you want to know what they are?
Youtube
Facebook
Twitter
Instagram
SoundCloud
Vimeo
VK
Vevo
Dailymotion
LiveLeak
Vuclip
and Many more
All the videos that you download in the app can be viewed at any time , even without access to the internet. Also, if you want to download audiovisual content from a platform that is not apparently included in the SnapTube selection, you can add it yourself! The latest updates make this possible and much more.
So what do you think about this snaptube apk for android? Do you think it's a nice competitor for another app we featured a few days ago? Let us know what you think in the comment box below and share this post with your friends if you found it interesting!