Last Update: September 2023
How to hack Wi-Fi networks, Find WiFi passwords and bypass WiFi password security: Learn to do all this to find out the way to steal anyone's hotspot connection with these apps. 

WiFi Hacker Apps 2023
Hacking probably started as an experiment on computers, now its became a daily habit of most of the Android smartphone user. Some mobile geekers asks google about hacking, bypassing WiFi passwords on Android. It's the flexibility they want but, that now originated a whole generation of cyber hackers who hack Android WiFi passwords, especially those are android users.
You may Also like:

Best Game Hacking Apps for Android.
You may have experienced this On the mall, On bus shelters & other public places you can found a lot of WiFi networks available. But, most of the connections are protected with password. Learn how to get WiFi password on your Android device by simple & safe way. To do this, we need best WiFi Hacker Apps for android 2023. On Google Play there are thousands of apps available to do this task.
WiFi Security types
---
WiFi Security system has three different types encryption technology to protect the connection with passwords. They are,
WEP
WPA
WPA2 or WPA2-PSK passwords.
Ok lets make use of these free apps that work as tools to be able to hack the wifi passwords of the connections that surround you.
Top 12 Best WiFi Hacking Apps for Android 2023
---
These apps are essentially chosen to satisfy the ethical hacker who is looking for some fun and adventure while learning to use technology beyond the normal user's functions.
Note!

While tying to download the app, You may face errors known as: Sorry! This content is not available in your country yet. 

To solve this error you can try one of the Safest VPN for Android 2023.
1.

WiFi Password Hacker Prank!
Its one of the best free WiFi password hacker app on Google Play. It's basic user-friendly app that can proudly show a WiFi network password to your friends and family. Android users can choose a WiFi network and then opt for Wi-Fi network anchor or access point. Thats All WiFi Hacking apps android 2023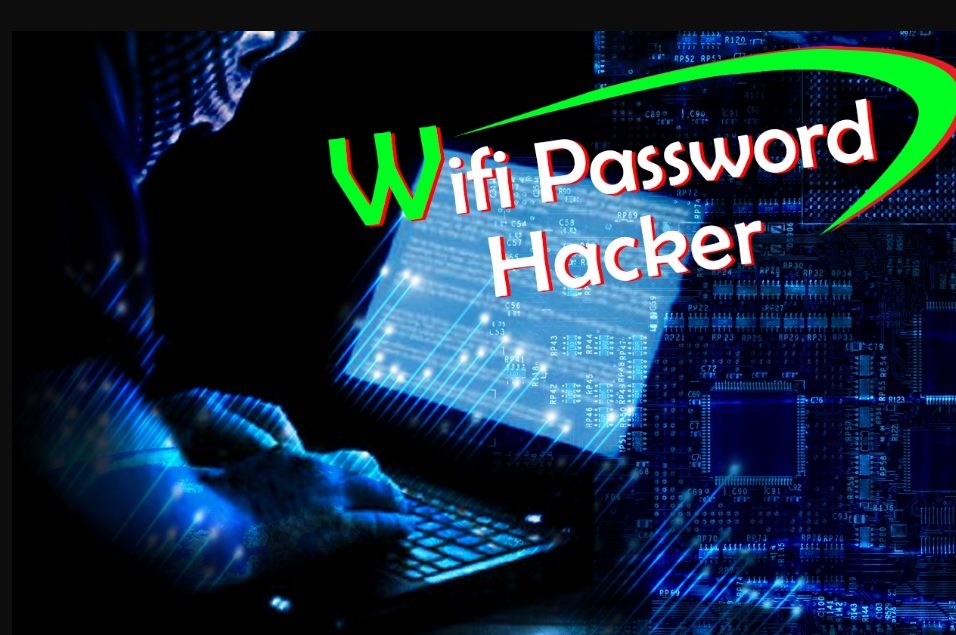 By pressing the configuration button, users can then choose between WPA, WPA2, WEP, etc. Then select the WLAN Wi-Fi Prank mode to start scanning of the WiFi password. It takes about 15 minutes, after which the Wi-Fi password appears on the screen.
2.

 Hack WiFi – Prank

android 2023
The new WiFi Hacking app android 2023 version works on the same foundations and is meant to be a funny tool. The free security tool will generate free Wi-Fi password keys. It then tries to get into the configuration of its WiFi network by mimicking the coding process normally initialized by the programmers. When the app loads, a list of networks appears. Android users have the option to select one of the network and the WiFi hacker apps android show the password. And works in the background to generate a free WiFi entry. The simulation is intended to be an exercise that randomly generates false passwords.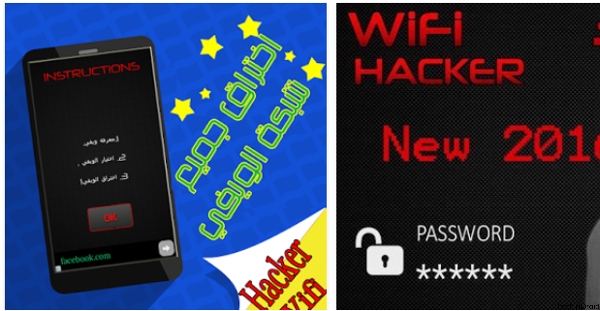 3.

WiFi Password (ROOT)
The app is intended to enter the system and memorize all Wi-Fi passwords in the configuration. Developers don't plan to distribute as a cookie the WiFi password. It does the job and is able to display passwords. But, Android WiFi Password should be used discreetly and only after asking permission from neighbors. Its a best app is to find passwords and voluntarily share WiFi connections with others. Each time the password is changed, it is displayed through the app. It has its limitations and it is likely that a malfunction in Android 6.0.1 marshmallow OS.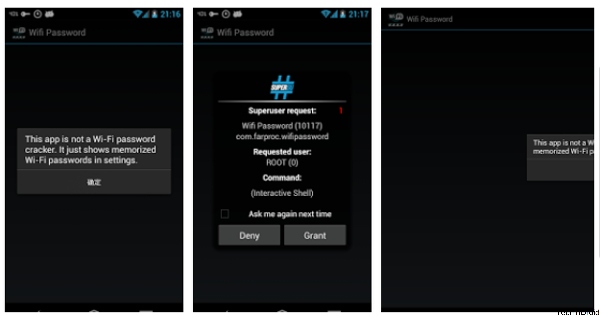 4.

Joker WiFi Hack 

android without root
This tool scans passwords and quickly gene rates wireless networks passwords. The app has the ability to scan any Wi-Fi connection around a user. You can choose a particular Wi-Fi network. The app then runs to steal the Android WiFi password. This app is destined again to start a joke and should not be used as a tool of computer theft. WiFi Hacking apps android 2023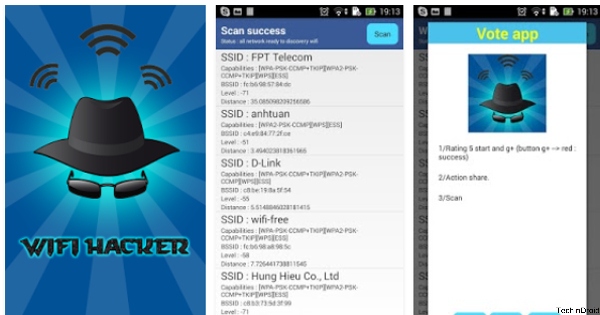 5.

 WiFi Chua 2016 [100% working]
This tool Launched in 2016 as an update to the early release of Android Wi-Fi Temple, several new features have been added which includes more than 2 million places in Vietnam. Users can also use the offline feature to download 24/7 totally free of cost. Users can find free Wi-Fi and without the use of 2G, LTE or 4G. The app only works within the 63 provinces of Vietnam and therefore is useful for the local community. It has powerful features and is definitely a better upgrade than the previous version. This app has been removed from google play you can download the apk file from below link.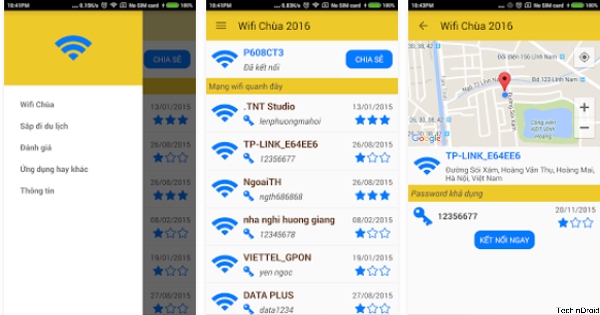 Download: WiFi Chua 2016
6.

Hack WiFi Password 2023 Prank
This WiFi hacker apps android is best for who tries to break the passwords of nearby networks that allow them to gain access to hackers. The app is just for prank your friends. This is how it is used. The Android phone with the app installed should be close to a private network, WiFi network anchor or hotspot. The tool starts up and starts detecting wireless networks. Select the required ID. The tool parses the ID and shows the break process, it will eventually give with a fake password. Developers clearly indicate that the tool is made for fun and doesn't actually hack WiFi passwords. wif i hacker app android 100 working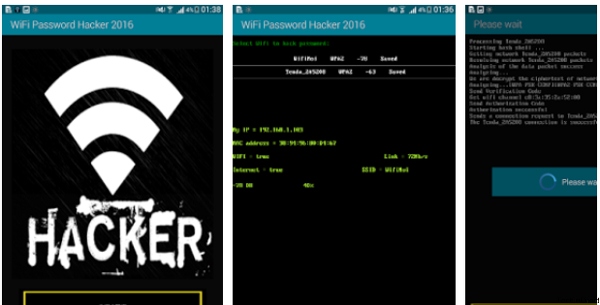 7.

WiFi Password 2023
Root required to initialize the app. Developers suggest installing FramaRoot or KingRoot to root your Android phone. This app memorizes the password and show all saved passwords, So we can connect to the network with any other device. This app contains ads you can disable them by buying Pro version.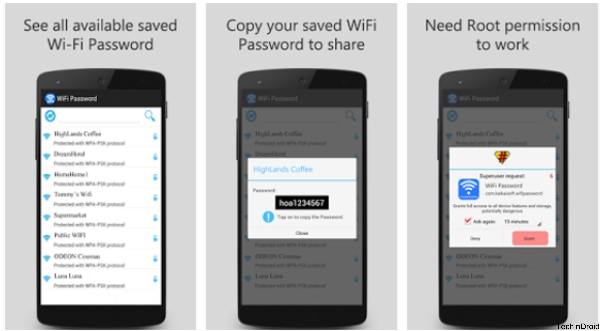 8.

Hack WiFi Password 2016 (PRANK)
It is now possible to impress friends by breaking the distance between the Wi-Fi network and the generate passwords that look like genuine footers that are actually fake animations. The process is very professional, where users are allowed to choose between WEP, WEP2 and other encrypted before running the app. WiFi Password Hacker Android is basically released on the market as a pirated program for jokes. The joke is especially effective when dealing with neighbors. It is best to keep them informed.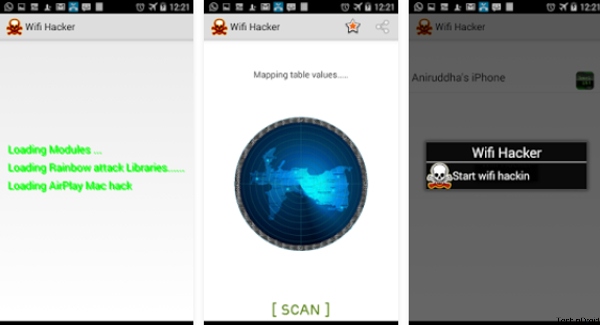 9.

WiFi Password Hacker Prank
Like other WiFi piracy tools, the simulator produces fake passwords in a very professional way by actually displaying WiFi network IDs and then generating passwords for any of the identifiers listed. The Wifi Password Hacker app for Android was launched in 2015 but, has generated enough goodwill as a fun tool designed to prank your friends. The app has received a good deal of positive reviews ranked among the best joke tools in 2016 as well.
 Download:  WiFi Hacker Password Prank
10.

Anonymous – Hacking OS
Developers call it a game that simulates an anonymous operating system that produces hacker codes with funny names like Cookie, Toolbar, and Decypher added to the system. The team of developers is known for offering automatic weekly updates by creating more and better simulations. wifi password hacker apk real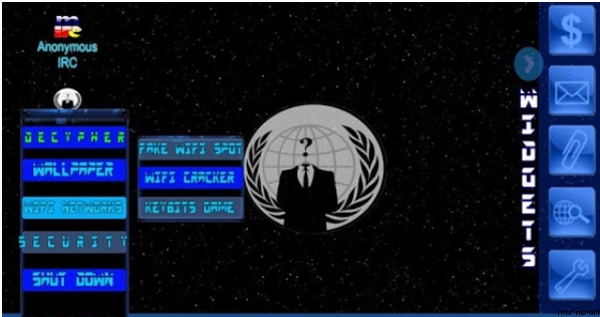 11.

WiFi Hacker Prank
The app connects to nearby networks. Users can click on any available network and run the app as a programmer. The process is clearly visible so people can follow the process and imitation passwords actually appear at the end of the scan. The developers clearly state that the WiFi Password Hacker Android is for entertainment purposes and doesn't actually hack any wireless router. wifi hacker app for android that really works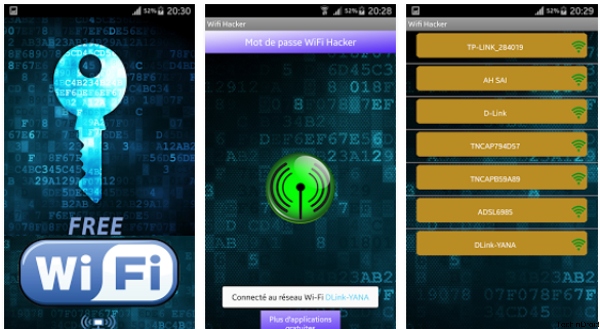 Download:  WiFi Prank apk
12.

WiFi Password Hacker Prank
Its another Hacker Prank app, it will surprise your friends by the process of imaging shown. Users intend to run the app near the Wi-Fi network and then select a specific ID. A dialog box will appear with the Wi-Fi password. The mock app is distributed free of charge and is one of the best Android WIFI hacking tools.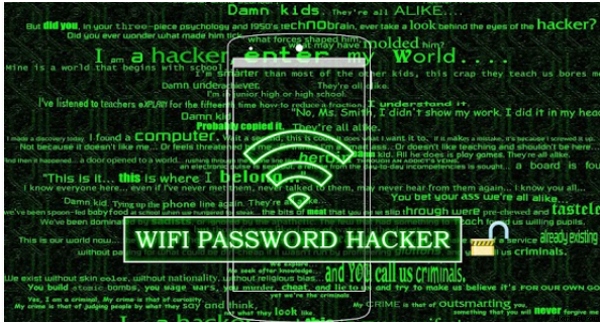 Users are really aware that all these apps are meant to make jokes and don't really generate genuine passwords for Wi-Fi networks. They are all listed on Google Play and rated by users based on the experience they have had in playing tricks on their friends.