Here is the guide about Snapchat sign up on Android or iPhone. Steps are quite easy all you need is an Android smartphone or iPhone, iPad or iPod with good internet connection. You are just few steps ahead for open Snapchat account.
Snapchat is a social app for smartphones which is rapidly gaining weight in social networks. We'll show you how you can sign up for Snapchat account or, if you already have one, we also show you how to log in to Snapchat.
To be able to log in to Snapchat, Firstly you must do register through the official app. For that you must download the Snapchat app from your mobile store first. If you do not have an account yet, keep reading to find out how to create Snapchat account and then how to register for snapchat.
Here's How to Sign Up for new Snapchat Account
---
Snapchat SIGN UP on iOS & Android:
Creating an account on Snapchat is something really easy and fast to do. You only need a compatible smartphone with the app already downloaded on it. Here are the steps for create Snapchat account using Snapchat App.
1.) Turn on your phone and go to your device's store. If you are using Android, enter the Google Play Store. If you're using iOS, enter the App Store.
2.) Press the search bar, write "Snapchat", and press search. Open the result and proceed to download the app or just click on the app badge given below and install it.
Snapchat on Google play: 
Snapchat on App Store: 
3.) Once it's downloaded, the app will appear either on your main screen or in your app menu. Run the application.
4.) The first step is to start sign up for a Snapchat account. Open the Snapchat app, press where it says "Sign Up". This button will send you to a form where you will start the registration process.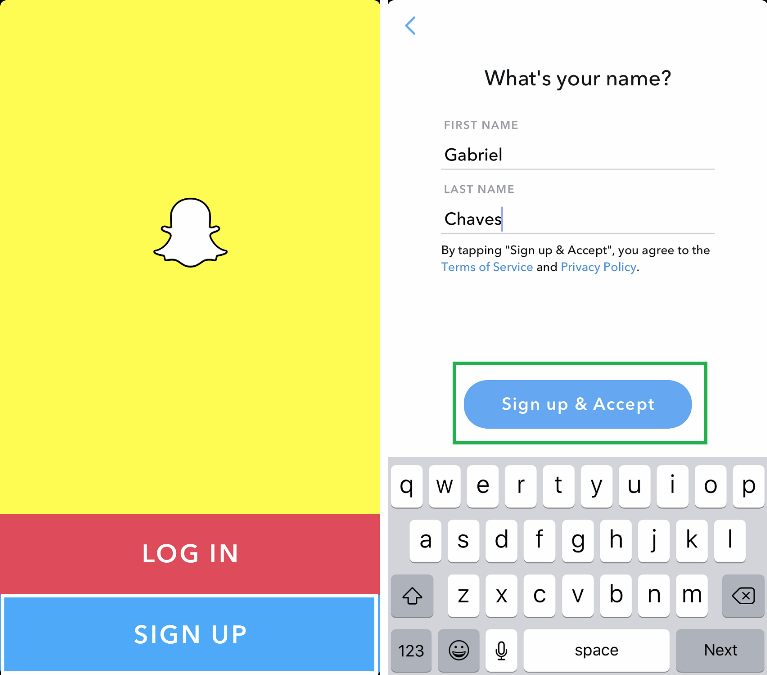 5.) After filling each one of the empty fields on the form, press "Sign up & Accept". and tell your birthday to the app and Choose your username. (Please remember that you need to enter a nickname that suits you since people will need to know it in order to find you and add you!). Enter your number and that's it! You have already created your account.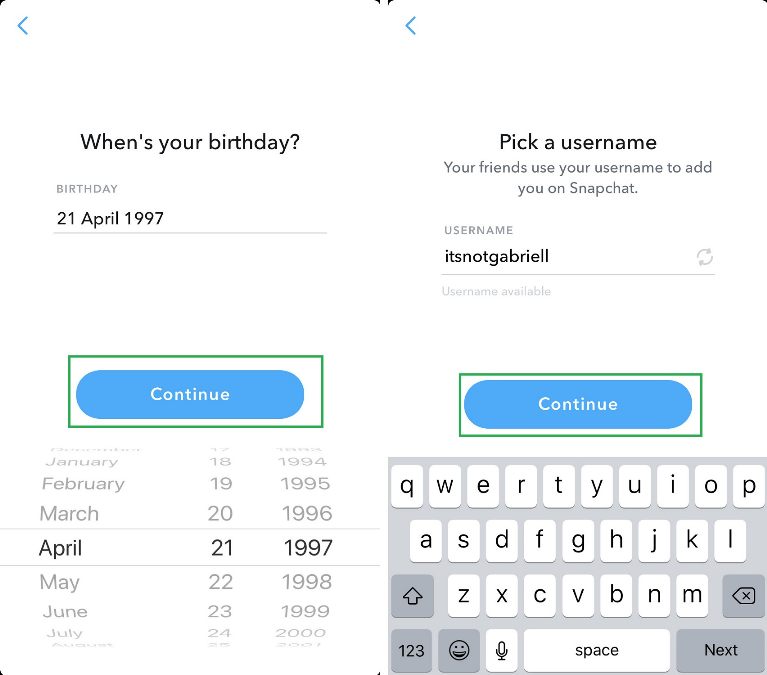 6.) Now go to where it says "Log in", enter the data that you previously filled in the registry, and start the session.
Tags: how to sign up for snapchat, Snapchat register, register snapchat, Snapchat create account. As in other social apps, when it comes to the process of creating accounts and registering them, it is becoming easier and less troublesome to do so, as we can see with how to register for Snapchat now. Thanks to this, new users who may wish to be part of these new social networks will find them simpler and may have every social network they need in the palm of their hands. To Read more articles like how to Create a Snapchat account enter our category How to.