An MKV file can incorporate video, audio and subtitles into a single file. Have you downloaded the video from internet that in .MKV file extension? However, by default Windows cannot play MKV file but, you can make it work. In this article we will show you how to play MKV files on windows.
Are you looking for an MKV player that works well? MKV files (.MKV) can support almost any audio, video and subtitles format. However, not all players can work with MKV files since those files aren't standard, like mp4 or AVI files. There are two interesting players that can reproduce MKV files: the MKV Player, a very simple free player that only includes basic functions, and the VLC Player, a more known and mainstream player with a very wide array of features that make playing MKV files ease.
What are MKV files?
Basically, they are multimedia containers. An MKV file can incorporate video, audio, and subtitles in a single file, even if those elements use different coding. These files are called Matroska, as the Russian dolls that contain smaller dolls inside. It was created by Lasse Kärkkäinen, Steve Lhomme, and a team of programmers.
How to Play MKV Files on Windows
---
Steps to play MKV files:
We give you two options to play an MKV file: the VLC Media player and the MKV Player. The first one includes a couple of basic functions, such as creating playlists, or screenshots.
Method #1 Play MKV files in VLC
1.) Go to the VLC Media player's official downloads page. Do not download the VLC Player from any other place than the official page! After download, Install VLC Player on your PC.
2.) Once the installation is completed, it will not take more than one minutes to see any MKV file.
3.) To open MKV file, Right-click on the MKV file and select "Open with", then choose "VLC Media Player".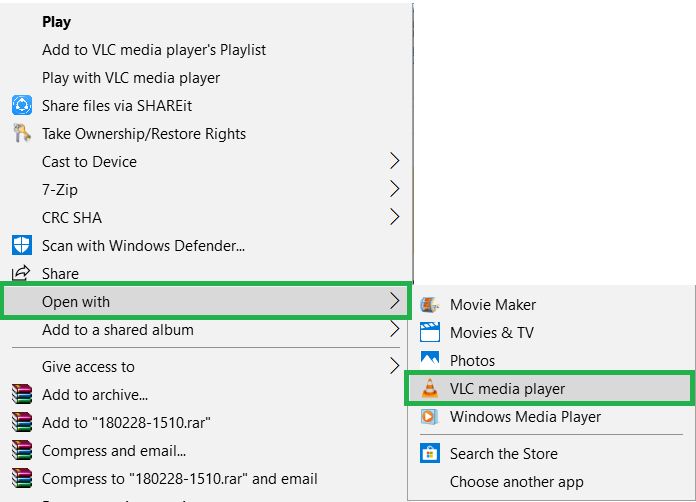 Now the selected video will play in the VLC media player. You can watch MKV files anytime you want using this method or you can also set VLC as default mkv player to view the video by Just double click.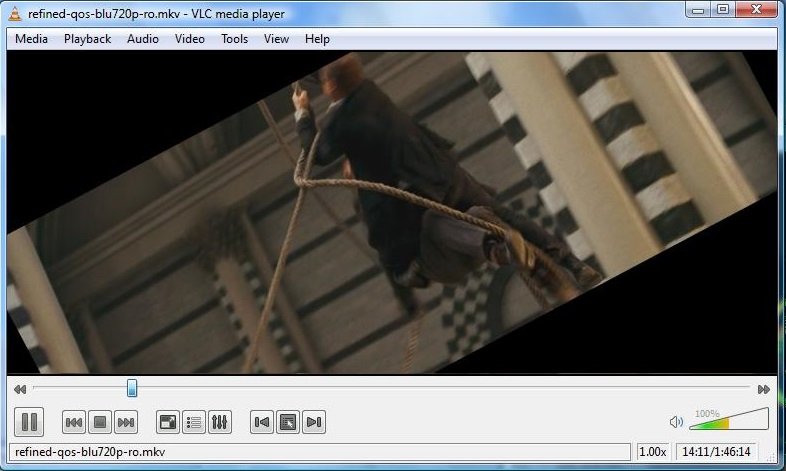 To do this:
"Right-click" on the MKV video file and select "Properties". In the properties tab Click on Change button right next to the Opens with: xxxxx. Then select the VLC from the pop-up. Then close the tab. Now any of the MKV videos can be played by Just double click your mouse on the file.
Method #2 Downloading MKV Player
1.) If you want to try the MKV Player, go to the official website (avoid downloading it from another place than the official one, for security reasons).
2.) Click on the button to start downloading the MKV player.
3.) Once you have the file downloaded on your computer, follow the steps to install it. It's a very simple process, just follow the install wizard.
4.) After installation, it's very easy to use. You can use the shortcut keys. Press: "Ctrl + O" to open the file, press "p" to play or pause, and press "q" to stop playback.
5.) To move forward or backward, press the right or left arrow on the keyboard.
6.) Press "f" to activate the full-screen mode.
7.) You can also control the player using your mouse. With a click, you start playback, and with a double click, you enter the full-screen mode.
Alternate Method [Download Video Codecs]
This option is an alternative when we want to use a player such as Windows Media Player, that does not support this kind of files. In this case, you'll have to download video Codecs, which help the video player to unzip and play these unknown files. At first, it sounds good, but it is not recommended. Downloading video codecs have a chance of getting your PC infected with malware. If you choose this option, make sure you have a good antivirus, and download your codecs from a reliable site.