Last update: December 2023
Learn how to unlock iPhone without passcode, A bug in iOS 11 allows you to Bypass your iPhone passcode and access your photos. This flaw affects these models iPhone 7 Plus, iPhone 7, iPhone 6s, iPhone 6s Plus, iPhone 6, iPhone 6 Plus, iPhone SE, iPhone 5s if the device is running iOS 11.
iOS 11 is the latest version of Apple's operating system, currently used on their own devices: iPhone and iPad. For a long time, this operating system has been considered one of the safest and most robust available in the market, due in part to how closed the system was, unlike its rival Android. However, years have passed, the system has evolved and researchers and users have found vulnerabilities of all kinds in iOS. Some of them have been really irrelevant but, some others are more serious issues. For example, a couple of exploits are used to "jailbreak" the devices. Currently, there's a vulnerability that allows us to bypass iOS lock screen and get into iPhone, access the data and photos of the user, discovered in iOS 11 and iOS 11.1 beta.
It's not the first time that iOS is affected by a similar failure, iOS 11 also comes with another flaw that lets Bypass iCloud Activation Lock. Almost a year ago, this operating system was also affected by a vulnerability that allowed people to bypass the blocking screen and thus gain access to the users' data. How to
iOS 11 stands as one of the biggest iOS updates in everything – it has a clear improvement in terms of functions, performance, and security. Although this operating system is apparently safe, a security researcher has just discovered a failure by which a malicious user could bypass the device's lock screen and access their personal data, such as photos.
How to Bypass iPhone Passcode with Siri 2023
---
If you are looking for unlock iPhone passcode without computer, this method is for you. In order to exploit this security failure, You only need to make a call while the phone is locked. While using iOS 11, you must choose the option to answer the call with a personalized SMS, and enter 3 emojis in said SMS. Once this is done, you must open Siri and return to the lock screen.
Now, when you call back and answer again with an SMS, Now can see how all the personal photos appear on the device, regardless of whether it is blocked or not.
The exploit is a bit complicated to replicate since the attacker needs physical access to the phone, Siri need to be activated on the lock screen and knowledge of the phone number to unlock iPhone without passcode using the system flaw. Nevertheless, we will leave you a video where you will see how to bypass iphone 6, iPhone 7 or 8 Passcode on iOS 11 and 11.1.
This video Shows How to bypass iPhone 7 Passcode:
You should simply follow the same steps as shown in the video for bypass iPhone 6 passcode or bypass iPhone 5 passcode.
How To Protect Ourselves From This iOS 11 Security Flaw
As we explained earlier, in order to exploit this vulnerability, it is necessary that the attacked phone has the Siri personal assistant activated, so if Siri isn't activated on the lock screen of our device, we will be protected from this vulnerability.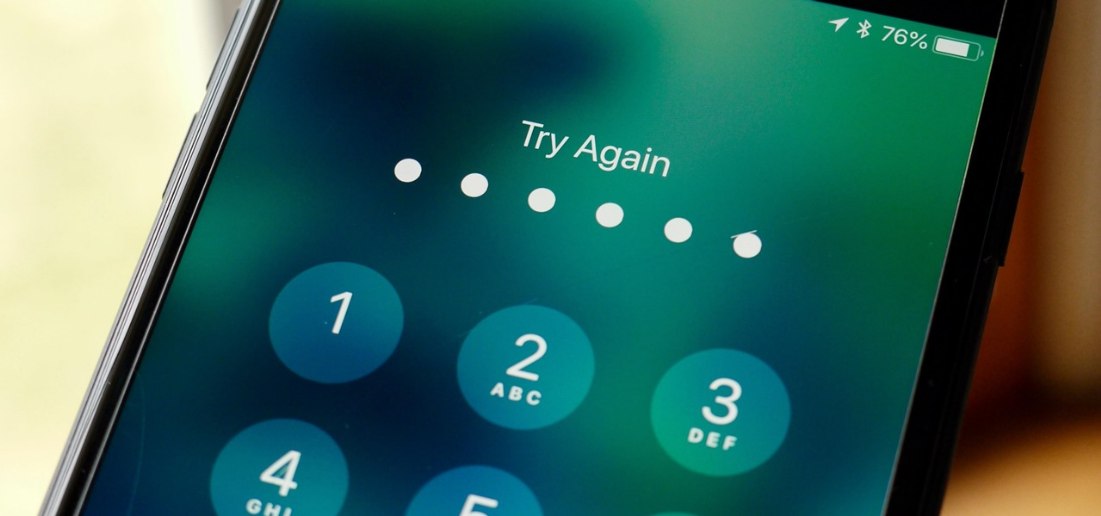 Although Apple has take into account about this vulnerability, You looking for a solution. Probably, can be done by updating your device with the recent update of this operating system, iOS 11.4.3, which was released at last month may. In addition, this next update, as confirmed, will solve the vulnerability of WPA2 networks, making our connections with a router safe again.
Also read:
What do you think about this iPhone Passcode bypass security flaw in iOS 11? Do you think Apple is failing to deliver the essentials?