How do i hide my friends list on Facebook?, Hiding your friends on Facebook can be done by just few steps that's what TechinDroid going to show you today.
With more than 600 million registered users, Facebook has become one of the most popular social networks in recent years. Consumers in the social network have begun to worry about knowing what kind of information they should share and what can they do to avoid being seen by everyone in every publication. In fact, in recent months, many consumers of the social network have decided to hide their friends on Facebook. If you want to do it too but, don't know how, in this article we show all the steps you need to do to hide friends on facebook using computer or mobile.
Also read more facebook tricks by techindroid:
How to Hide Friends on Facebook 2018
---
There are many reasons for hiding friend list on fb maybe someone stalk your friends or you don't want someone to look who are your friends. Now you may have this Question: How to hide my friends list on facebook? Here are the five simple steps to follow for hide friends on FB:
1.) The first step to hide your Facebook friends will be obviously logging in Facebook with your email address and password.
Once inside, you will go from the home page to your 'Profile' and access the 'Friends' tab you'll find under your cover photo.
2.) Then click the pencil icon that appears to the right. This option allows you to administer and manage friends. At this time, you'll see a list of the friends you have added on Facebook (although they're not listed in the screenshot attached here). If you didn't found the pencil icon there, then you can skip to the next step.
3.) Once there, you must choose the option 'Edit privacy' that appears in the top right section of the Friends tab, so you can hide your Facebook friends and decide with whom you share this information from your social network.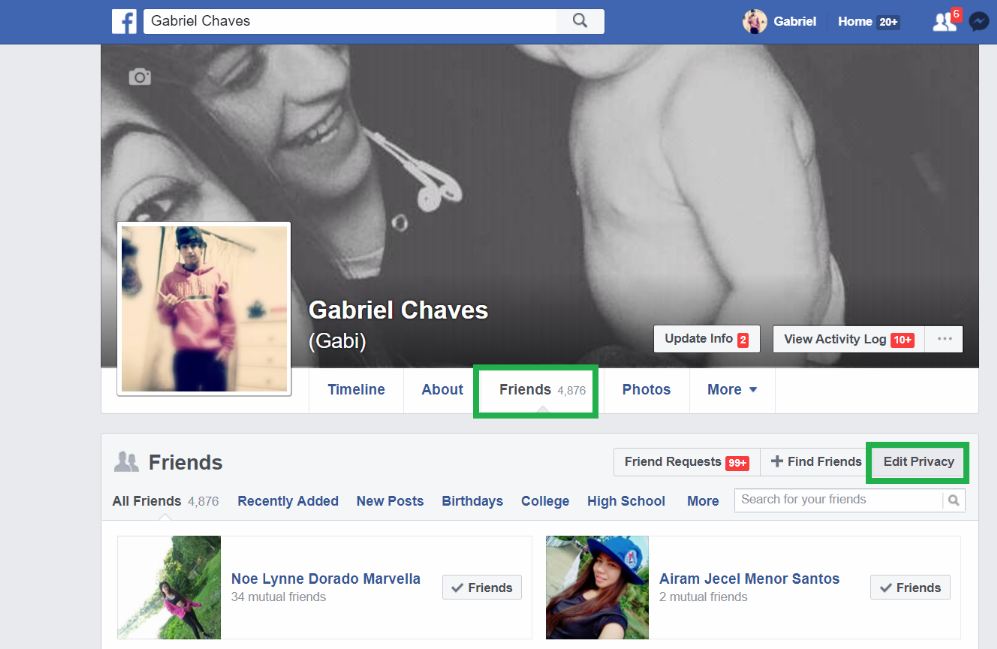 4.) From there, you can choose who can see your Facebook friends list; If you want nobody but, you can access this information, select "Only me". This will hide friends list on facebook therefore no one be able to see your friend list But, you can see that.
If you want this section to be accessed only by the ones you've added already, choose "Friends". If you choose this your friends will be able to stalk your friend list. You can customize or personalize this privacy choice as you wish.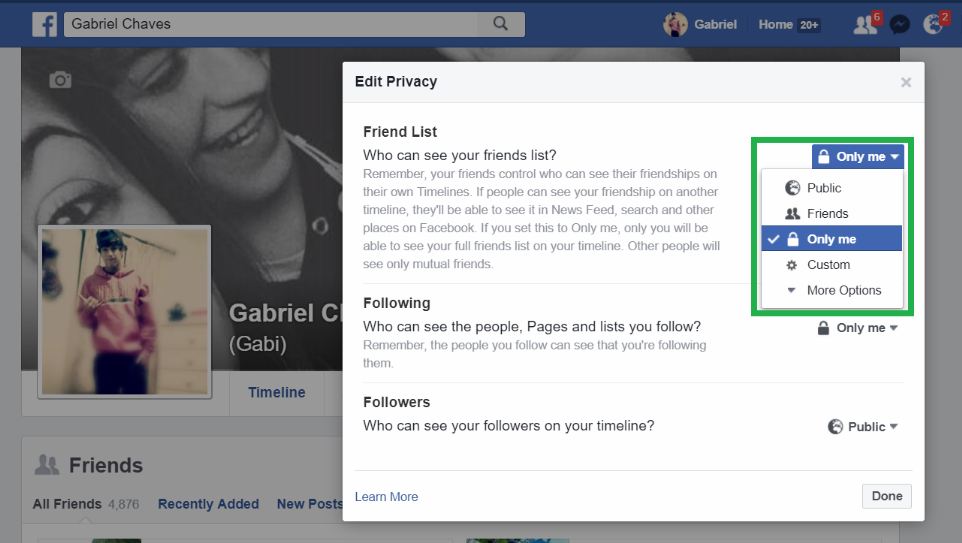 In the Customize option, you can choose specific people or lists with whom you want to share your Facebook friends. Also, you can prevent specific users from viewing who your friends are on facebook, you just need to add the name of said user. This feature will block friends list from someone or more people. You can configure it as your wish.
5.) Also, in other posts we explain other features of Facebook you may find useful to manage your account:
To read more articles like How to hide friends on Facebook, we suggest you enter our category Social media.