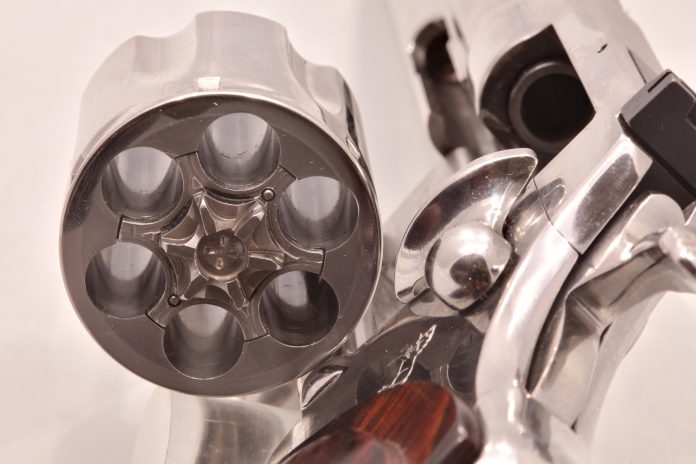 It's a game that nobody wants to play and that could result in a rather unfortunate outcome. So why is it that the world is seemingly obsessed with the infamous game of Russian Roulette? Didn't The Deer Hunter teach us anything? Well, the truth is we're not talking about the game in real life, but rather the fact that there are hundreds of apps and games on Google Play inspired by the dark original.
Incredibly, and despite its name, Russian Roulette has no foundation in the casino. Apparently, it originated in Russian novels, and various myths and legends about its history spread from there. No one is quite sure if anyone genuinely played it as there is no real evidence to suggest so, but nevertheless, this dark and twisted game has taken root in urban legend. In fact, so much so that we can now have a few quick rounds while waiting on the bus. So, should you find yourself bereft of simple games to kill your time (yes, we meant that pun), here are some of the most popular and downright strangest Russian Roulette games on Android.
We'll start off with a simple one: Revolver. Russian Roulette is a classic with super simple gameplay. Load your gun, spin the cylinder, and fire the gun. It's not rocket science, but it does look and sound very good. In fact, we can see why people might enjoy this.
While Revolver is quite realistic, our next one is anything but, and that's a good thing. In Orange Roulette, you play as an orange trapped in what looks like a prison camp. You have a gun with a banana bullet, and the only way out of the prison is to pull the trigger. Although it's just as macabre a game, the fact that it uses fruit instead of real people makes it a bit more fun.
As fans of all things zombie, our next app is one we can certainly get behind. In Zombie Russian Roulette, you try to take out a zombie with each pull of the trigger. The developers say you lose if you shoot the zombie, but that doesn't make any sense to us, so we're up for losing as much as possible with this one.
For those of you who prefer something a little more intellectual, try out Russian Roulette Millionaire. It's a "Who Wants to be a Millionaire?" spin-off with a twist. If you get the answer wrong, it's good night to you.
Guns a bit much for you? Then try a bit of Russian Knife Roulette. It's basically an exercise in avoiding dismemberment, where you have to hit the table in between the open fingers of your hand. Chopping off a finger doesn't end the game though, you must keep going until you've lost all five. Pretty grim stuff.
While a game called Exploding Chickens doesn't quite evoke images of De Niro's hellish prison camp scene, but it is, in fact, a Russian Roulette game. Each player must draw a card until one of them pulls the exploding chicken which, yes you guessed it, explodes. It's a simple, fun game unless you're a lover of chickens, then it might not be very enjoyable at all.
The games that were mentioned only scratch the surface! There are plenty more where they came from, which only proves our point that in some twisted way, the world is obsessed with this legendary, and quite possibly a mythical game. Try a couple out and see what you think.