Best Root Apps for android 2016: First of all, who all still unaware of what is root. I recommend reading the article on  everything you need to know about What is root . Many users root android phone for customization. Other users already know that the main reasons for our Android rooting is to install the unofficial ROMs or move applications to the SD card.
However, the most interesting advantages also Thousands of unique applications for root. So today we offer this list of the Best Root Apps for android 2016 edition you should use.
Best Root Apps 2016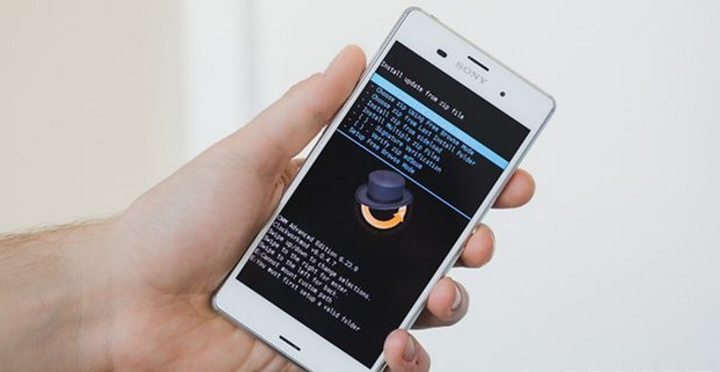 Flashify
Flashify will allow flash files without using a Custom Recovery. You can flash custom apps, mods and custom ROMs using this application without restarting the device. Its very easy to use, you just need to select the zip you want flash and the application will do so.
Pry-Fi
Pry-Fy prevents our smartphone activity is tracked by those who take advantage of our phone almost always have the WiFi enabled. Although Pry-Fi is not a complete solution to monitor our activity, it is a good obstacle that puts it more difficult for "crawlers".
Kernel Adiutor
Its one of the best android root app . This application allows to change the kernel parameters of your device. The application has a simple interface and can adjust parameters such as the frequency of the GPU and the CPU or the color temperature of the screen.
ES File Explorer
There are thousands of file manager applications in Google Play. Its also works on non rooted devices. It does offer unique capabilities for root users. To access them, you have to click on the "root button" and among them is the possibility to explore the phone 's internal memory or delete preinstalled applications.
In the latest versions of this application integration functions as:
implemented in social networks
Greater presence in the cloud or navigation between windows by swipe.
Definitely its a best root app.
Best Root Apps for android 2016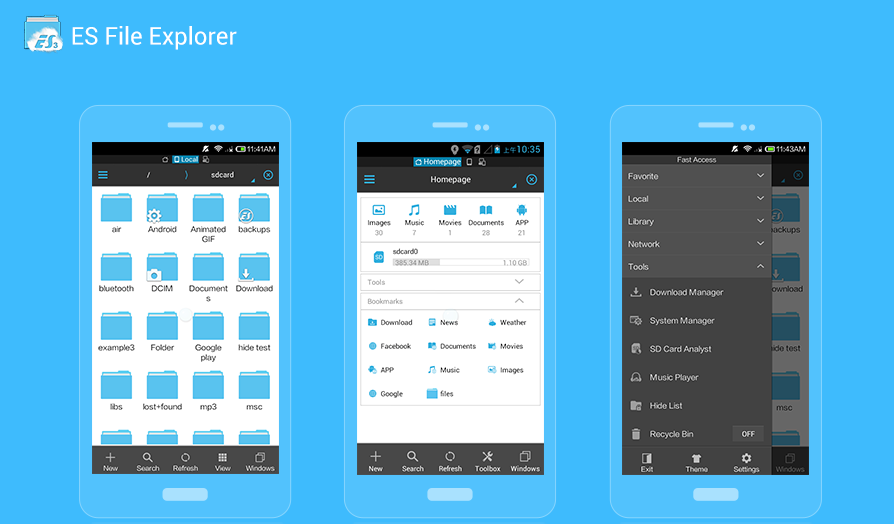 Tasker
This is an interesting application is to set automate tasks. ie, set your smartphone to do alone tasks we usually do manually.
Activating the WiFi when we're at home.
Increase the brightness when we open the gallery.
Mute the terminal in specific periods of time.
The only drawbacks of this application are that it requires Android version 4.0 or higher and is not free but, has recently lowered its price to $ 1.99.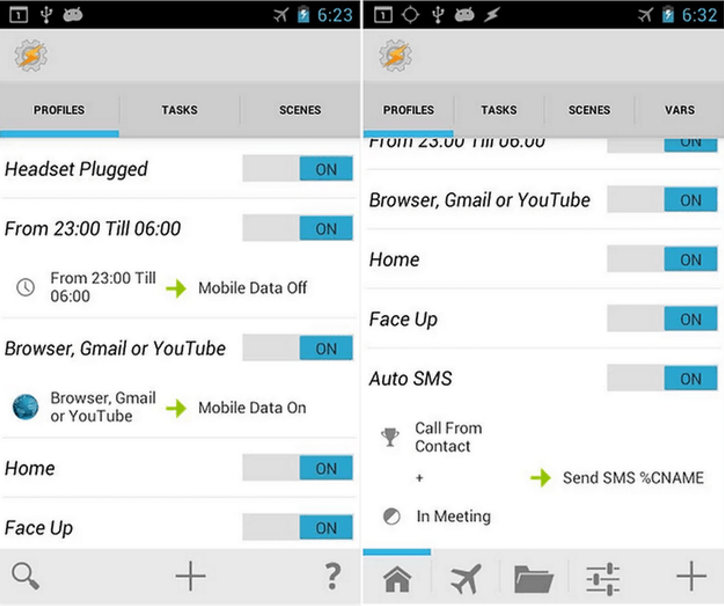 Rom Toolbox
This application is a kind of container in many different functionalities. Such features include the following:
ROM Manager (allows us to install ROM's, make backups and wipes).
App Manager (complete management of applications including backup, system information, move apps to the SD …).
Root File Browser (file manager).
Auto Start Manager (enable or disable applications that start or not to start the device).
Font Installer (to install fonts on your smartphone) … certainly a very complete application.
Greenify
Performance of our smartphone worse without knowing why. Well, in many cases this is because we have applications that are running in the background without us noticing. The application allows Greenfy prevent all those applications that often remain open longer still running when we are using them . It is a very simple functionality, but with a very interesting result because grant better performance to our terminal in terms of fluidity and battery saving.
Best Root Apps for android 2016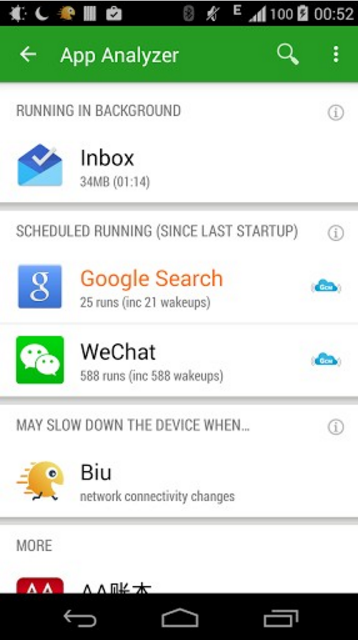 Root Checker
Best android Root Apps 2016 We are facing another application of simple but essential functionality. Root Checker is the reference application for all users who want to check if your terminal is properly rooted.
Easy Uninstaller
We continue with the simplest and most useful apps as they are limited only to a single function but is almost mandatory to carry out at any given time. Easy Uninstaller gives you the ability to delete all applications that do not want on your phone. While other applications mentioned in the list include this function, in this case we have a specialized app. so surely be able to remove any application. However, before beware lest delete any app you should not.
ROM Manager
Among the various features offered by this popular application is that of installing a ROM with all the tasks that implies, backup, make partitions, update our smartphone or install files from QR codes, among others. No doubt it is a very useful application and ultimately allows us to perform those tasks for which a user decides to take root.
Best android Root Apps 2016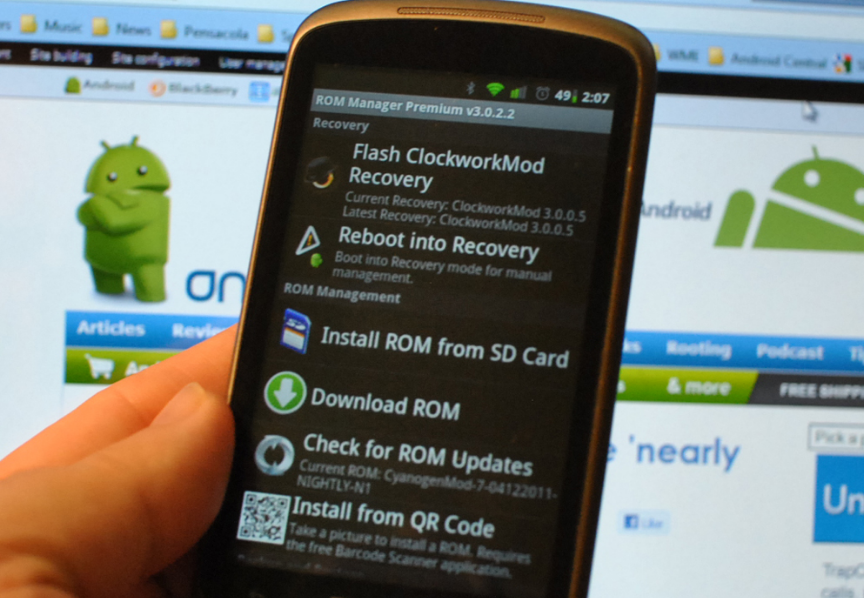 SD Maid – System Cleaning Tool
Best Root Apps for android 2016
This application allows us to transfer Apps from internal memory to the SD card. Well, this application seems to be one of the best to perform this task possible to increase the capacity of our device. I do not know whether this will be the final application to move apps to the SD but at least it seems to be working very well. If you urge to prove you do not hesitate to discuss your impressions.
Titanium Backup
Its one of the best root apps for backup. Backups are a critical part of the health of our data and applications. With Titanium Backup task is a cinch. We can schedule our backups whenever we want, both downloaded and system applications and of course your application data.
With the PRO version (5.99 $) we can also secure our list of calls, text messages, WiFi networks and all information that is stored in the system, freeze applications and synchronize copies in the cloud.
Smart RAM Booster
To finish our collection, I present a useful application designed exclusively to manage our RAM. An aspect that is neglected in most smartphones despite being fundamental. Among the tasks that allows us this application is to eliminate both general and individual processes.
I'm sure there are many applications that I listed in the article are
best root apps 2016 edition
. So don't forget to share!